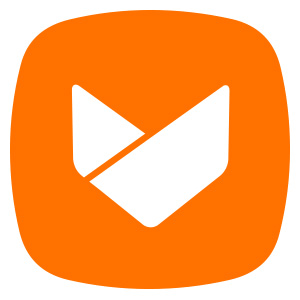 19 MB
Compatibility:
Android
4.0/4.1/4.2/4.3/4.4/5.0/6.0/7.0/7.1
Updated : 28/06/2020
Aptoide
What are you talking about…
Description
Get access to thousands of free apps and games
Aptoide is an Android app repository that allows these apps to be installed directly on your device through an alternative Google Play store.
Like Google's official app store, Aptoide has a huge offer of apps and games, which are organized into several categories.
With a well-distributed interface that lists featured and top-rated apps, you can get all the apps you want quickly and for free. The main advantages of using Aptoide are:
Download paid apps and games for free.

Access to applications previously restricted to other regions.

A wide range of application and game options.

Allows you to download apps that Google Play finds incompatible with your device.
In essence, what Aptoide does is give unrestricted access to all available Android applications, including allowing developers to make their apps available directly on the platform.
Aptoide is completely integrated with your device, including app update functions that were already installed on your device through the program interface itself.
With an alternative like Aptoide, you will be able to get more results from your search for apps and games for your Android, and you will probably soon need more storage space on your device.
Our opinion about Aptoide
Download Aptoide
Aptoide is an alternative Android app and game store that can be used in parallel with Google Play. The service offers full integration into your system, including allowing you to manage applications that have been installed by conventional means, within the service interface itself.
Popularly known for offering free paid Android apps, Aptoide is also a means of gaining access to apps that would once be invisible on Google Play, whether for technical or business reasons.
The app's interface is well organized and offers quick ways to get relevant results for your search. Just about everything in the official Android store will also be in Aptoide, but in more alternative versions and completely free.
Aptoide's main difference to Google Play may be the speed with which downloads happen. But unfortunately it's not for the best: Aptoide is much slower at file transfer rates, and sometimes the app simply stops downloading from scratch.
Whether for technical reasons or savings, Aptoide is an efficient way to gain access to new Android applications, and within its proposal is the most complete and popular tool available today.
Pro & Cons
Pro
Free

Access to a large library

Widely integrated into the system