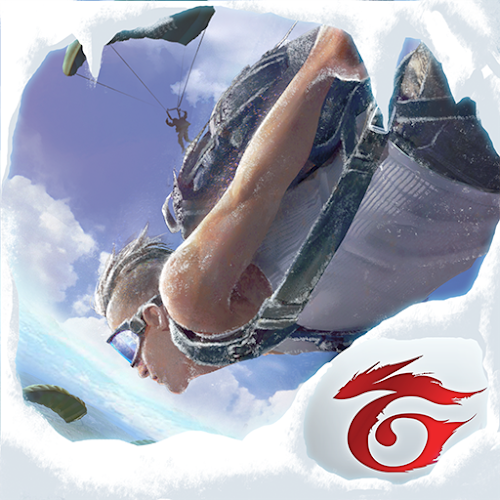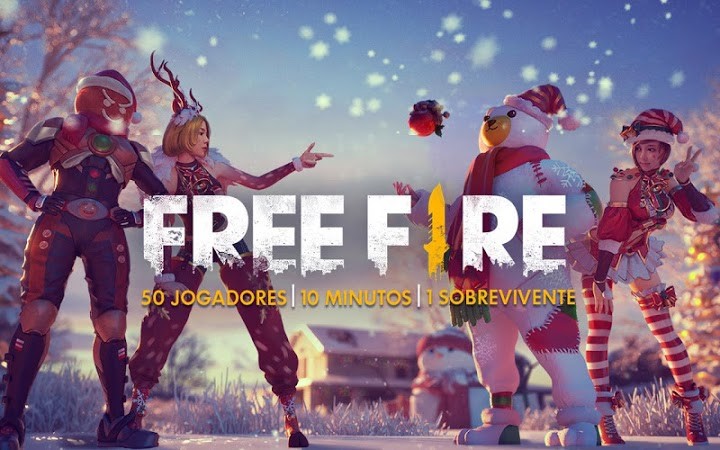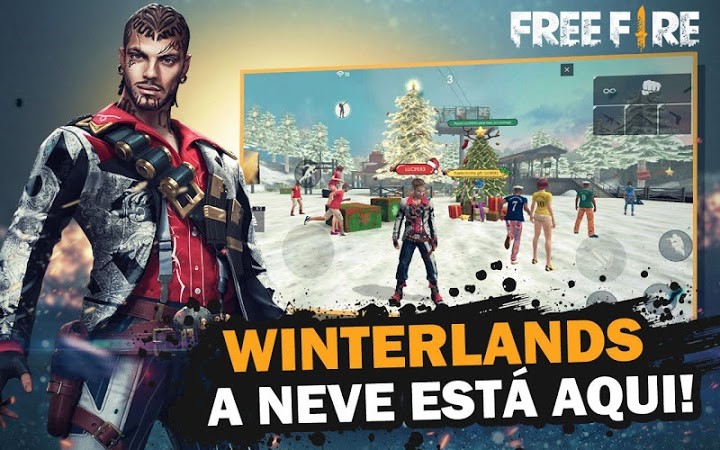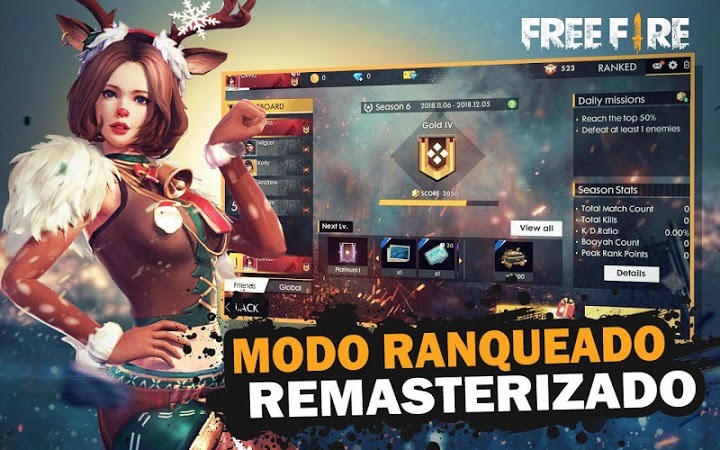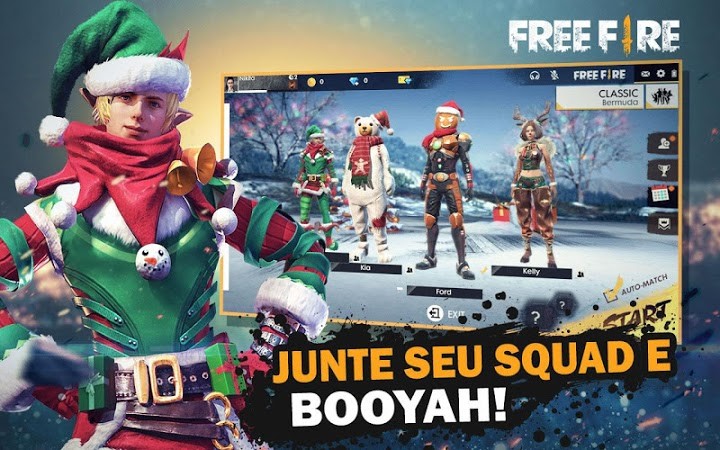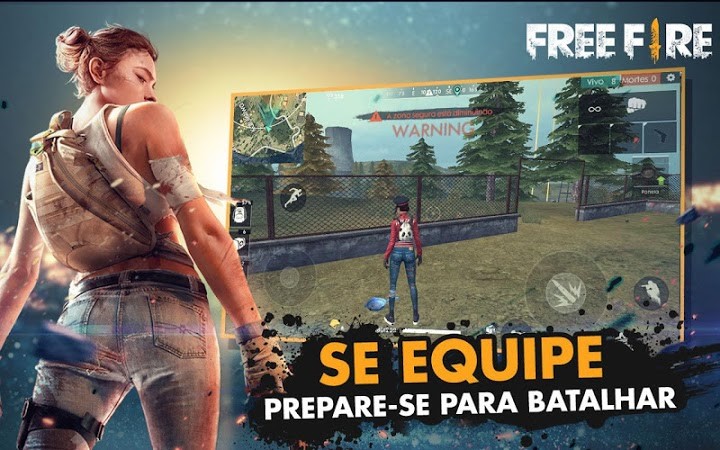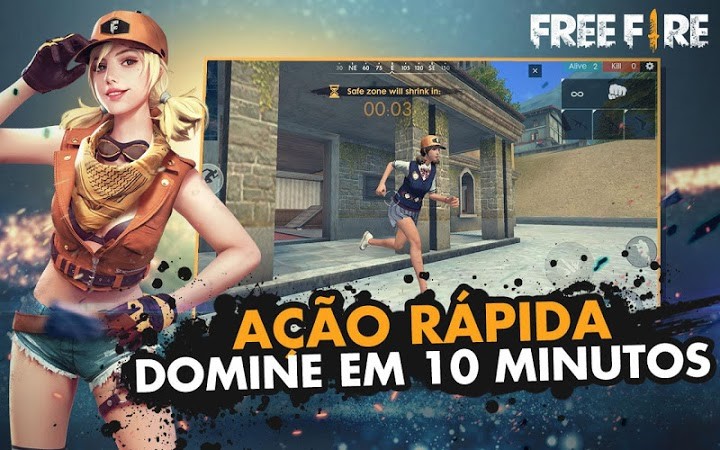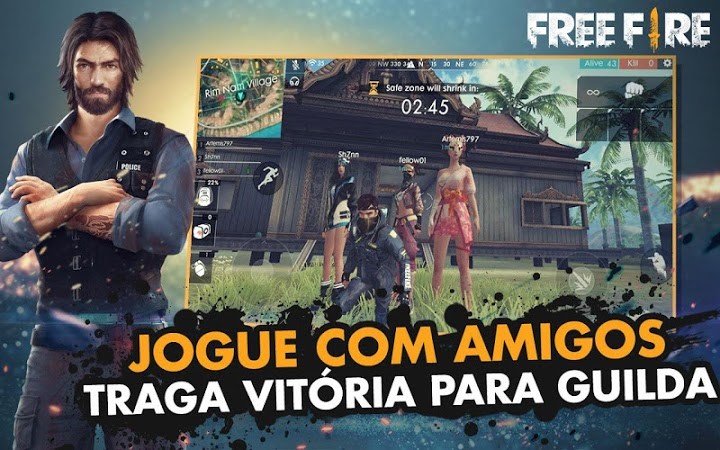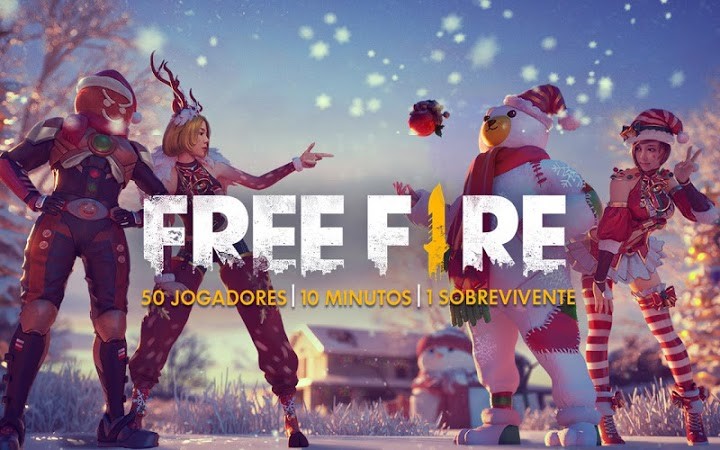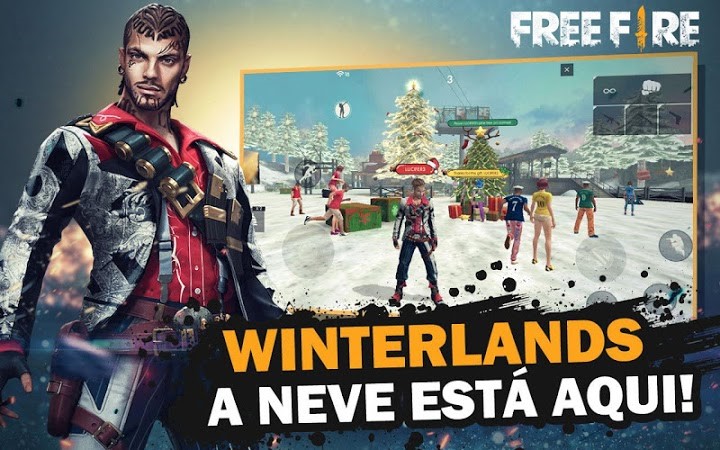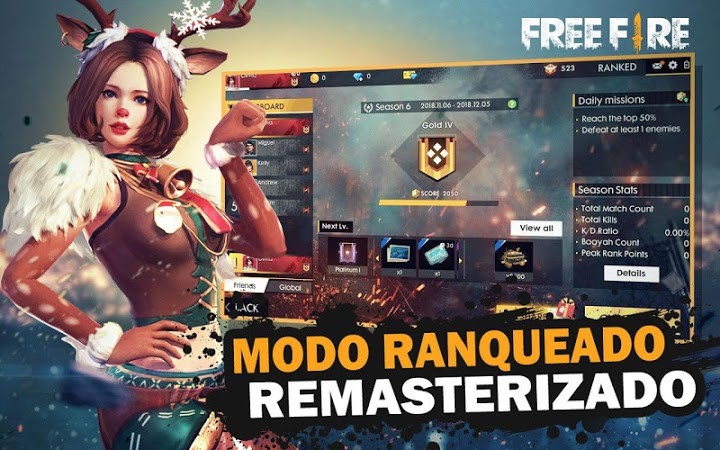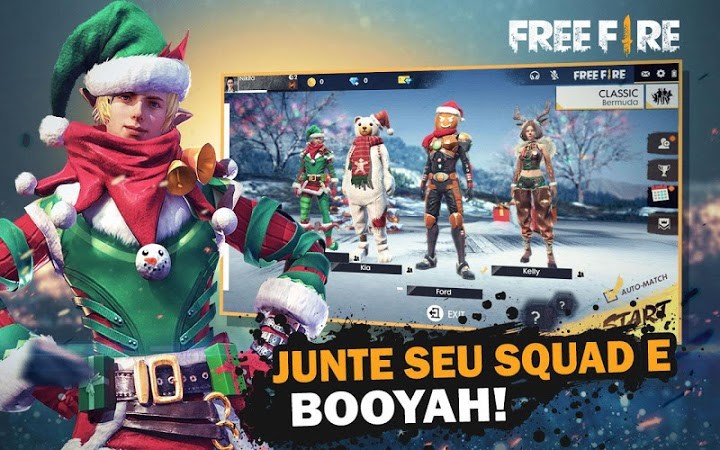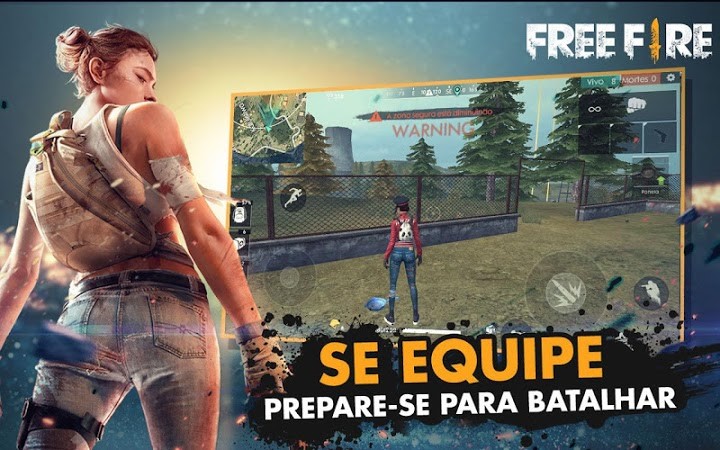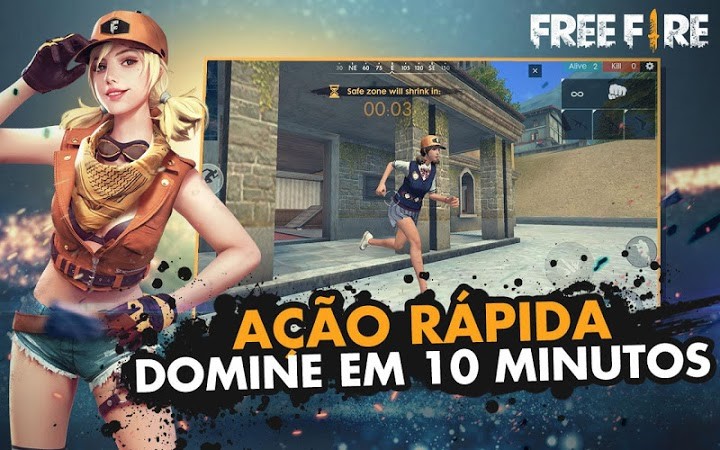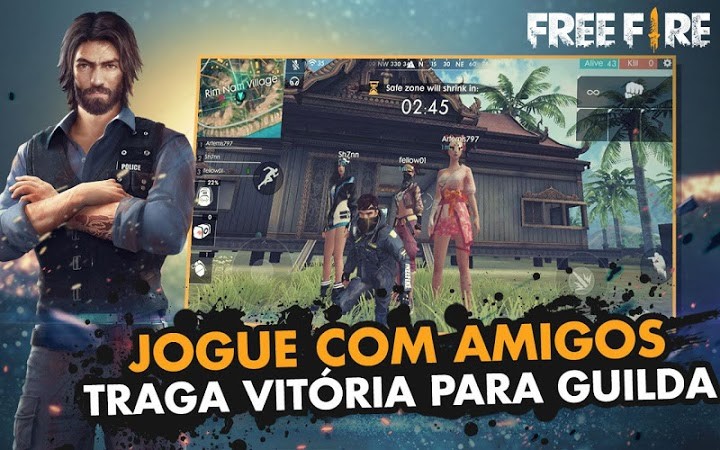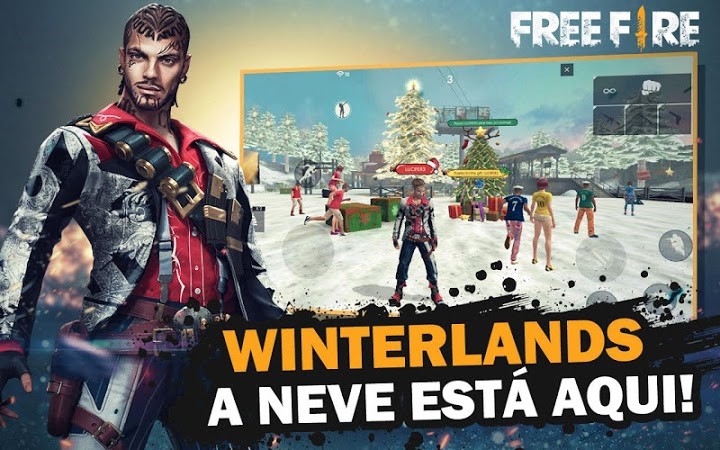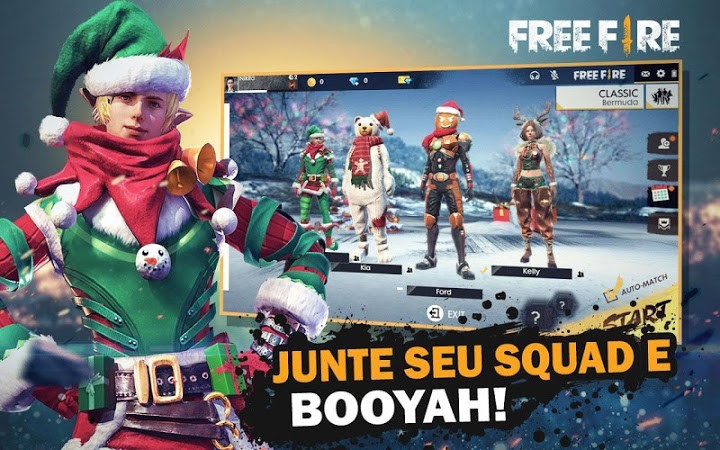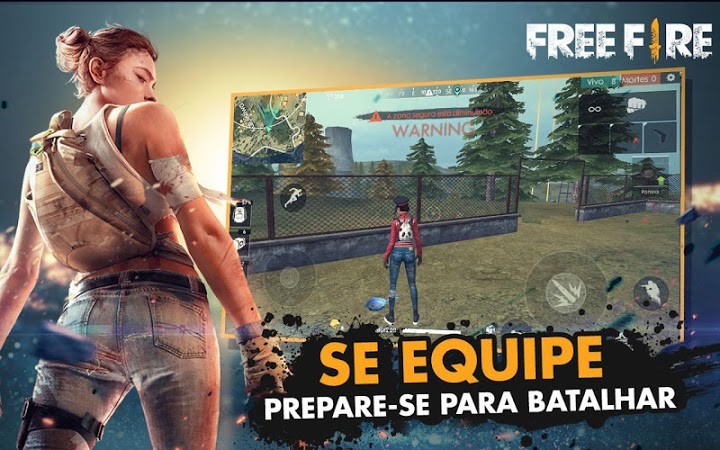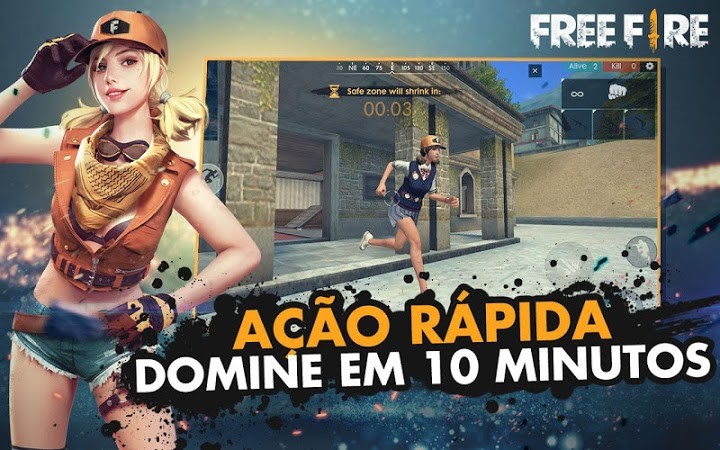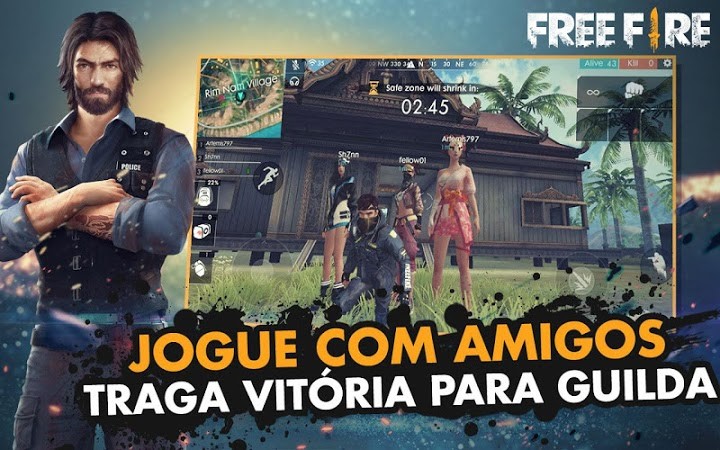 What are you talking about…
Description
Test your survivability by fighting in the worst of circumstances
Play for Bluestacks! BlueStacks is a platform that lets you play mobile games on your computer. Besides saving your smartphone storage you can still use the mouse, keyboard and joysticks and get the most out of the game without having a powerful machine. Download Free Fire - Battlegrounds game for free and enjoy yourself.
Don't have BlueStacks yet? Download now!
What would you do if you had to fight for your life in an arena against several other people in the same situation as yours? In Free Fire, this question is put to the test in a shooter that you, dear survivor, need to show you can stand to the end.
Begin by getting rid of the fear of heights, as you are forced to parachute into the arena early on. In matches involving fifty other players and a large map, you must find your own groceries and weapons, take care of your life and the weight you carry, and of course keep yourself alive until the end (and preferably eliminate some competitors here and there). If this is not possible, you can try on the next match.
Free Fire allows you to choose your avatar to join the fray, and you can unlock new characters, clothes and supplies as you advance your level and participate in campaigns. You can also create teams and even set up guilds, enabling different game modes both solo and with your friends.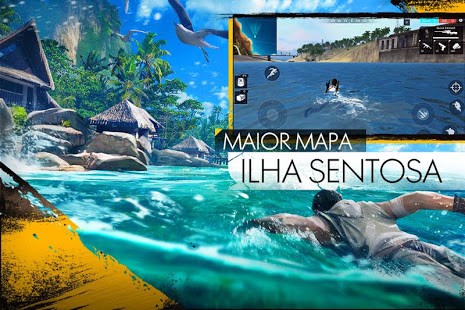 Our opinion about Free Fire
Free Fire right away presents an immersive scenario of a game whose goal is its survival. Leaving aside any motive or story behind your being forced to parachute (literally) into a combat arena in order to take down all other competitors, the player is in a position where he needs to look for all resources to keep up. alive, even his own weapon.
It is worth mentioning that, right off the bat, the game sets itself with skill just as you should be in a title of its kind: alone (or hopefully), possibly lost and with no initial means of defending itself. Fortunately, the map has plenty of space to accommodate fifty players and even risks being too big, sometimes leaving you out of the fun.
Your backpack is the limit
The game doesn't mean equipment and supplies: you can be sure that in some lonely house there will be a lady firearm to take care of the work for you, enabling much of the game to be handled with skill - not luck. That said, just get used to the commands that, while simple, are numerous, but become quite useful in keeping you alive. Between running, crouching, walking, and shooting, all of their features are easy-to-access virtual buttons, barely disturbing your visibility even during combat.
Free Fire, then, ensures good fun for shooter-worshipers overall, and even though it's a fairly heavy game, it offers fluid play, just a little sin with the long loading screens and fatally waiting for new players to start a game. new departure. What's more, the arenas themselves have timed times, which makes it possible to know exactly how much time you can devote to the game.
Pro & Cons
Pro
Nice graphics

No big crashes during matches