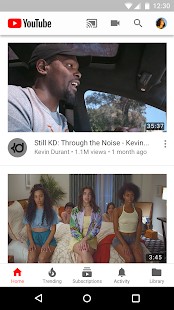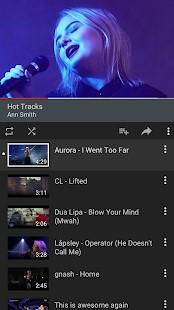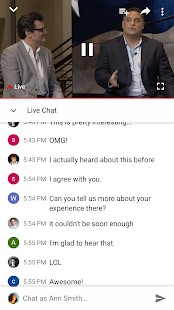 What are you talking about…
Description
Official app for you to watch YouTube videos
YouTube is Google's official app for you to access on your Android the world's most famous video sharing social network. Alone, the service is responsible for over 50% of streaming video traffic across the internet.
On the home screen, the app automatically shows videos recommended to you according to your preferences. To view your channels and the full options panel, just swipe from left to right.
One of the biggest news of the latest version is that it is now possible to search while a video is playing. To do this, simply click the "Minimize" button when the device is horizontal or slide your finger from top to bottom when the gadget is vertical, placing the video in a small window in the lower right corner of the display.
So when you want to search for a new video to watch, you don't have to stop playing what is currently showing. Either way, it is easy to close the small playback window by dragging it to the left.
The new version of the app has also brought some changes to the interface, which has gained navigation "cards" and now follows a pattern very similar to that seen on Google+ , demonstrating that Google is trying to unify a visual pattern for its core products.
Our opinion about YouTube
If you're a wallet fan of Google's video sharing social network, the new version of YouTube for Android can't miss in your gadget. With a streamlined look and background playback, the app delivers an incredibly satisfying experience.
The usability is very good and agile, since in both horizontal and vertical mode the program gives priority to the video lists, which have good sized clear images and show the title and number of views of each item.
Intuitive and complete
The left tool pane is also essential for the most advanced, as you can access playlists, history, favorites, and channels with just one tap. Unfortunately, it's not yet possible to create temporary playlists with play queues - something that can already be seen on YouTube for TVs, PlayStation, and Chromecast.
Despite this limitation, the program ensures that newer devices will play HD video smoothly. However, if your connection is not very stable, the app automatically reduces quality to avoid problems - just as it does in the web version.
Pro & Cons
Pro
Clean and intuitive interface

HD videos

You can minimize videos and continue playing

Complo Tool Panel
Cons
Unable to create temporary playlists