Adobe Illustrator
Version CC 2020 24.3
Free for test
976.56 MB
Updated : 11/09/2020
Adobe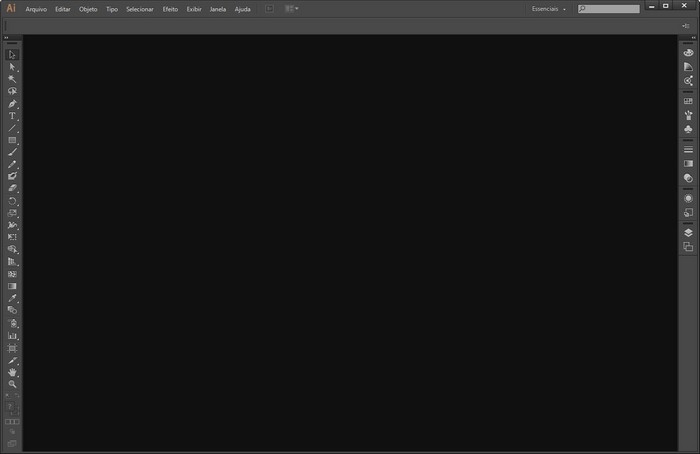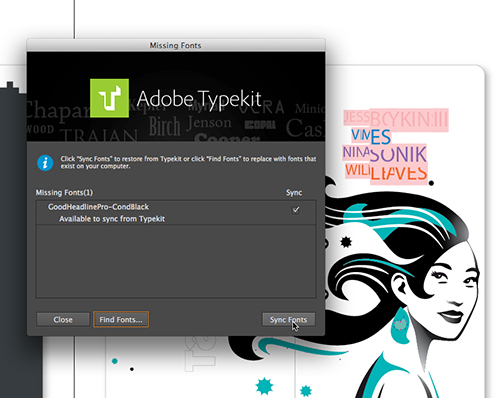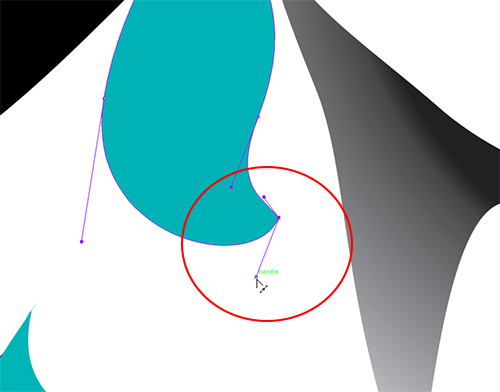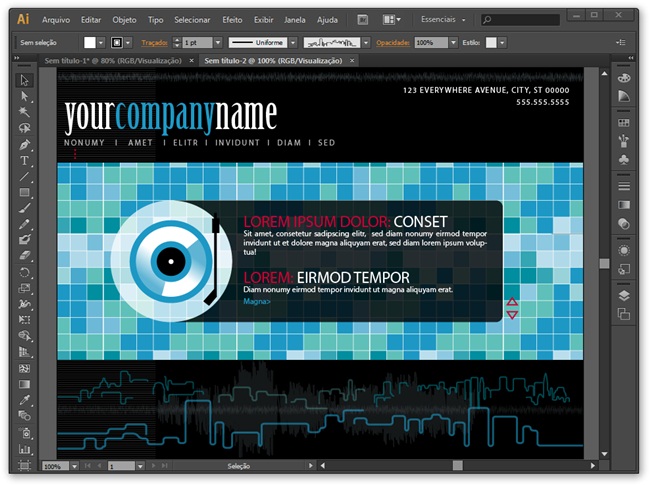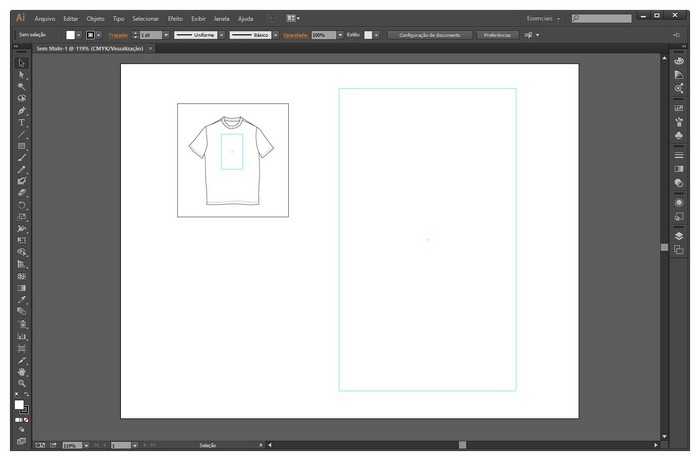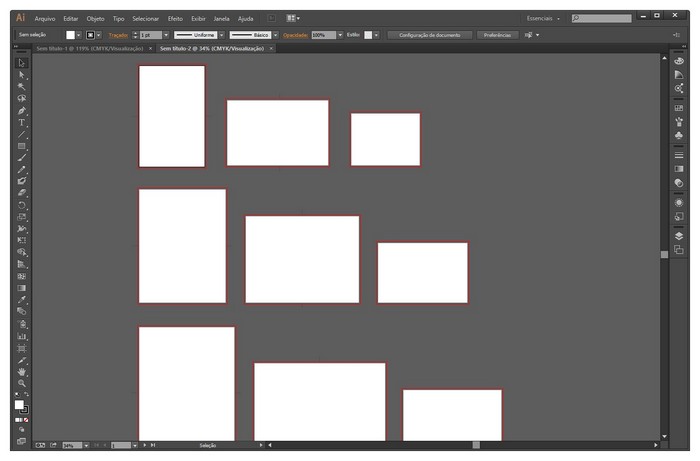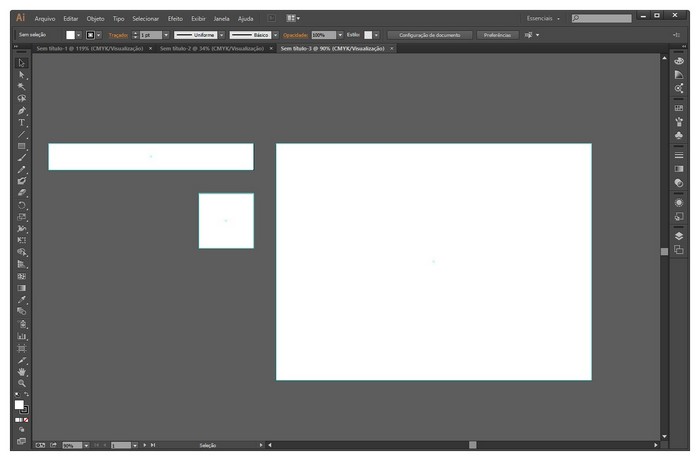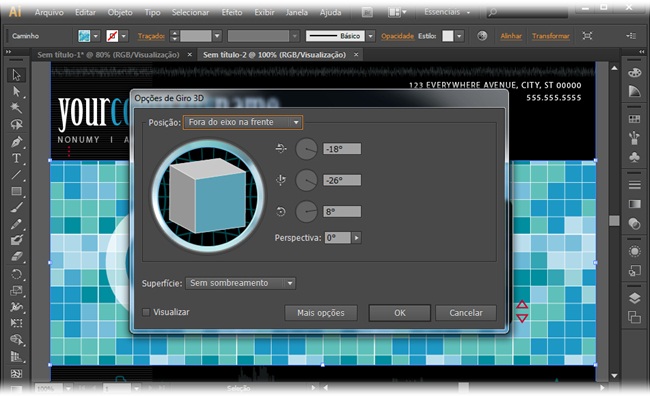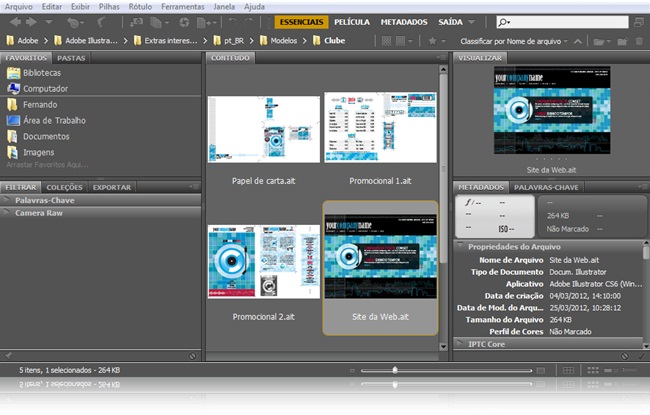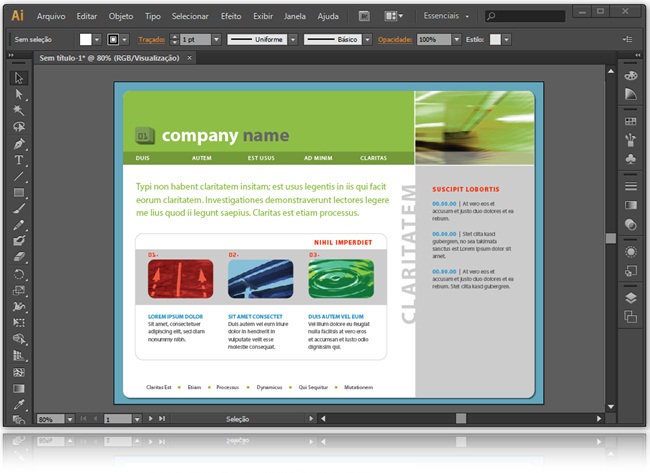 What are you talking about…
Description
The Adobe tool for vector creation and graphic illustration
Adobe Illustrator CC is the program for graphic illustration of Adobe's Creative Cloud package. One of the most famous of this package, it is also one of the most popular applications of the genre around the world.
Adobe has just released an update for its package, renewing several programs and adding a lot of news to all of them.
Not only bug fixes, but several new features are present in this service, giving the user even more options for illustrations. New features for individual rectangle borders, real-time form preview, pen tool updates, and more can be checked in Illustrator CC 2014.
Here you can check out some of these news and you can download the demo version, ideal to prove what the program offers before investing in the licensing of the tool. With the Creative Cloud subscription program, you can create custom plans, but it's always good to test the product first.
Font Management
One of the new features is the Touch Type, which allows you to manipulate characters individually. So when you write something in Adobe Illustrator CC, you can manipulate face item as if they were figure. Moving, resizing and rotating are some of the options to give more personality and style to your creations. The feature works even on touch screens.
Searching fonts is also another feature that promises more agility when selecting the perfect type to use in your illustration. Now instead of navigating long menus for the desired font you just start typing the name of the one you are looking for in a specific menu.
In the 2014 update, Creative Cloud now has a source synchronization system from the cloud. This allows you to access the vast Adobe Typekit source database regardless of where you are, and you can quickly download any missing letter templates.
Brush Tools
The brushes have also gained new features in the new Illustrator and now you can use an image as a template for the brush. You can apply a vector image to artistic, pattern and scatter brushes. This way, you create complex graphic aspects in a much simpler way than you did before, without having to manipulate layered images.
Another novelty is the presence of rounded corners for standard brushes, which allows you to obtain desired patterns without additional steps. Thus you create the brushes and the corners are generated automatically.
CC 2014 Updates
An update to the 2014 version makes it much simpler to create rectangles and other shapes with individually customized corners. That is, you can create a box and, natively, set the radius of each corner separately. This was possible before with the use of separate lines, but now can be done in a much easier way.
In addition, the pen tool has gained several enhancements that will allow more freedom to create custom curves quickly. These are small, but very important, changes that allow you to use handles more flexibly, for example.
The biggest change is that now this tool presents a preview of the shapes before you even click and modify the drawing. Position the mouse pointer at the next point and a thinner line is displayed, indicating how your vector will stay when it is closed. This helps you avoid wasting time as you do not have to erase wrong traces.
Other minor updates were also made, especially in the "internal" part of the program's operation: that is, it is much lighter in this version. In addition, Illustrator can now be downloaded completely in Portuguese.
Synced settings
Another direct feature of the Adobe Illustrator CC clouds is the synchronization of program settings. It is normal for you to have personal settings that you apply in a program to make the use simpler for your needs, so Adobe offers the synchronization of these settings so that you use exactly the same program regardless of where you do it.
Inserting multiple files into Adobe Illustrator CC was another enhanced feature. Now, you import multiple items at once through the new control feature, setting location and scaling them. You have thumbnails to identify each file before you use them.
Our opinion about Adobe Illustrator
The renewal that Adobe applies to its tools presents features that make everything even more impressive. In Illustrator CC it could not be different, with an intuitive and clean screen without the presence of too many features and buttons - after all, there are already many buttons in the interface of this program.
If the physical structure remains good, the functions part has gained weight reinforcements and presents even smarter solutions. The use of source synchronization (using Adobe Typekit) and custom settings are one of the good examples, after all, it follows an increasing trend of cloud services and also offers a practical result, which is its tools and settings everywhere where you use Illustrator.
In addition to these, the large number of news by itself already shows that the work of Adobe has been very well conducted since the last update of Adobe Illustrator CC. The changes are not glaring - that is, you are not facing a completely different program - but the software is increasingly intuitive and personal with tools that simplify actions for a few clicks.
However, like any Adobe software, it is not as simple to tweak if you are now coming into the world of Illustrator. It is worth researching tutorials and handouts on the internet, since it has many tools and options of use that are only discovered with a deeper study of the software.
Either way, it's worth the amount of tools it gives an illustrator or graphic designer, as well as being all translated into Portuguese, making it even easier to understand everything it offers. The 2014 version of Illustrator CC made this wonderful software even faster and adapted to everyday use.
Pro & Cons
Pro
Innovative Visual

Profiles with different tools

Lighter than previous versions

Pen tool preview

Great for illustrators

Connecting to Adobe Typekit

In Portuguese
Cons
Too heavy for simpler PCs
Reviews Adobe Illustrator