Adobe Photoshop
Version CC 2020 1.6
Free for test
976.56 MB
Updated : 03/05/2022
Adobe
What are you talking about…
Description
The power and magic of Photoshop through amazing tools
If you are a student, clicking here you get a 60% discount on the Adobe Cretive Cloud subscription, enjoy!
Photoshop, the most used and famous photo editor, is undergoing major changes for its users with the adoption of a new purchase and use system, Creative Cloud. Now, you pay per month to use Adobe software on more affordable plans.
You can pay for only one or several software, and the price changes for each type of account. All of them have direct access to the Behance Network, an artistic dissemination portal focused primarily on designers.
Even after the last update, Photoshop remains very similar to the CS6 version, and few features have been drastically changed or added. See, for example, this video that came out with CS6 and shows some changes that are still present, such as the cutter options and the new timeline, with transition effects and possibility to add soundtrack:
Blur modes
Until the fifth version of Photoshop, if you wanted to do a tilt-shift image, you had to create a mask and work with the blur in a complex way. From the CS6 version, the software brought a special filter for this, which remains in Photoshop CC - it creates the effect with just one click and is fully customizable.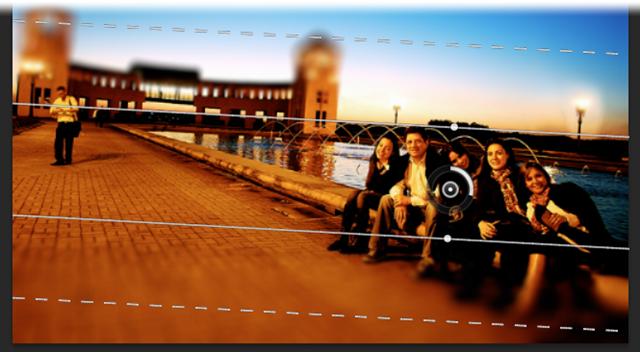 You can still view the edit mask and leave your tilt-shift filter exactly as you wish, but now that's a lot easier. In addition, there is the possibility of creating a blur filter with various focal lengths. The 2014 update brought in two more blur modes: "Path" (allows you to focus the background quickly) and "Spin".
Crop tool
You can not imagine too many changes in the intelligent cutting tool, the "Crop", is that right? But Adobe innovated even where it could not be expected and has brought improvements to this function since the CS6 version, with some minor changes in later releases such as CC 2014.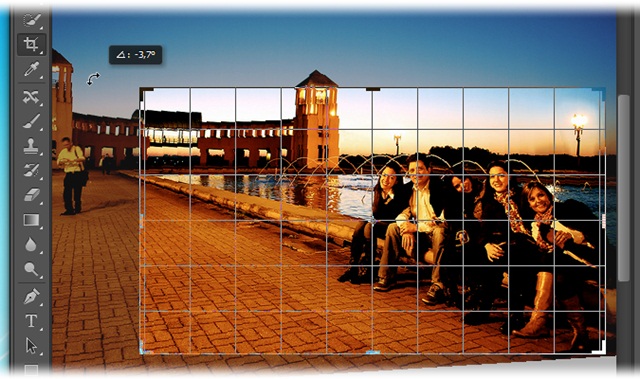 Now "Crop" is much more intuitive, especially when adjusting the tilt of the image. Instead of having to tinker with the grid and then see the result, the picture is tilted as you rotate the control and you can see the result immediately.
Content-Aware Move and Vibration Reduction
Keep in mind the name "Content-Aware Move - it can be of great help to you! With this brush you can move objects in place and the software completes the background automatically, without the need to use the" Clone "tool exhaustively.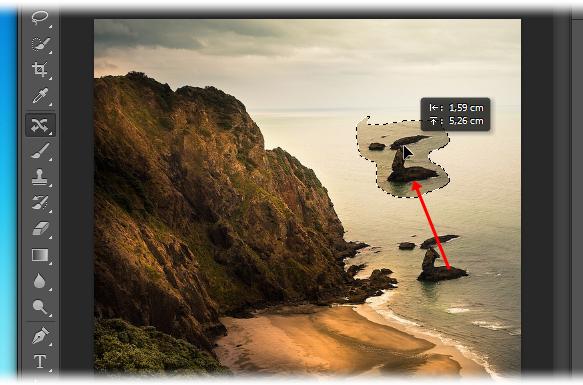 Of course these adjustments are limited and the feature will not create a new landscape, but for small movements, as shown in the video above, it is totally possible to gain valuable time with the help of this tool.
A unique feature of the new version of Photoshop CC is the smart reduction of blur caused by camera shake during shooting. This filter seeks to stabilize the image and achieves good results in less severe cases and have good illumination. See the video below with an example of use:
Other improvements
Those who take photos professionally are well acquainted with the RAW extension, a sort of "digital negative", a "raw" image file that needs to be edited later. Typically, photographers treat this type of photo in Adobe Lightroom, but the new Photoshop brings quite incredible options for this format.
Another aspect that has changed is the video editing, which has gained a timeline right up to an audio track. Add fade transition effects and mount your videos without even using other software. Adobe's idea is to unify basic services, so you just have to open another program if it's really needed.
Although not a software for building 3D models, Photoshop CC 2014 has gained simple options for those who intend to use it in conjunction with other programs to perform the printing of three-dimensional models. This greatly facilitates the life of anyone who wants to assemble their 3D objects from images edited in Photoshop itself.
The software window has not changed much, only a few buttons have been added, so that the usage experience is not impaired. Anyone who has used the software before will not feel a great visual impact, but will be able to take advantage of all the improvements of the newest version of the most famous image editor on the market.
Our opinion about Adobe Photoshop
Adobe, with Photoshop CC, takes a big step forward in its history, associating its programs permanently with the cloud and keeping its clients always connected. This update does not have many changes of appearance and not so many new functions, but it is already a milestone for the company.
The important thing is to notice that, although much has changed, Photoshop still continues the same reliable and complete software that consecrated it. Although it is a web-interconnected version, it has not become an online application and remains a complete desktop program.
As for the improvements, we can say that the final version of the program is perfect in the most diverse aspects. In our tests, we worked with numerous projects simultaneously, forcing the program to apply numerous effects at the same time and to render several three-dimensional images. The result? Speed and excellence during all processes.
During our checks we tested how the program manages the memory and the processor. On simpler computers, Adobe Photoshop demonstrates the ability to manage resources well. With five projects open simultaneously, the software took up little more than 1 GB of RAM and required great CPU power only when we used 3D features or very miraculous effects.
However, when we used the application on a computer with a dedicated graphics card, the result was impressive. The Mercury graphics engine shows that it uses the GPU intelligently and accelerates the application of effects in a fantastic way. A pity that this novelty does not work with onboard graphics chips.
Content-Aware-based tools have come in handy. With these features, Adobe Photoshop CC makes the job much easier and delivers satisfying results. Of course, in some situations, some repairs must be made, as minor errors may appear on the edges of the corrected areas.
The Crop Tool is also much more practical and efficient. You will not notice any absurd differences with the use of this tool, as it serves for basic clippings, something that already worked well in the program, but, in any way, the modifications in the use help a lot.
If you've been waiting for an update of the blur tool, then the new Photoshop can please a lot. We really like the possibility of blurring easily, in a similar way as gradients are inserted. The ability to simulate the distorted focus effect is a lot of fun and can make the photos even more stylish.
The opposite, however, may disappoint: the tool that theoretically allows you to remove the vibration of photos, which are caused by camera shake, does not work as you would expect. It is quite limited and works well in Adobe videos only; in the tests, we used different images and none showed good results.
Anyway, these are just a few considerations of the program, because the rest you probably already know. Adobe Photoshop CC 2014 has excellent results in applying filters, offers even more precise tools, perfectly manages a large number of layers and works efficiently with 3D.
In this latest update, the program has gained a Portuguese version, so it is very worth upgrading and trying out all these new features for free for 30 days!
Pro & Cons
Pro
Innovative tools accelerate handling work and allow for incredible feats

Customizable interface

Huge number of shortcut keys

Appearance remodeled

Several easy-to-use filters

New Content-Aware tools

Totally in Portuguese version 2014
Cons
Only advanced GPUs use the new graphics engine

The vibration reduction tool could be better