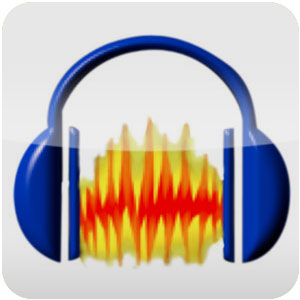 Audacity
Version 2.3.2
Free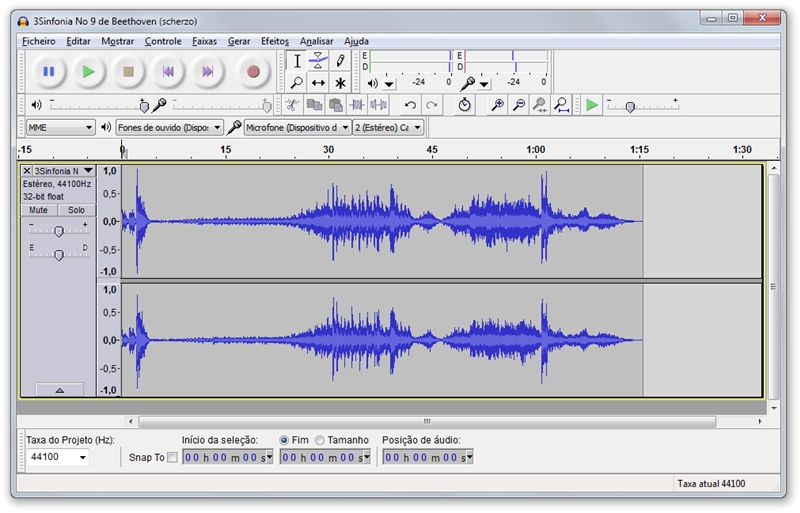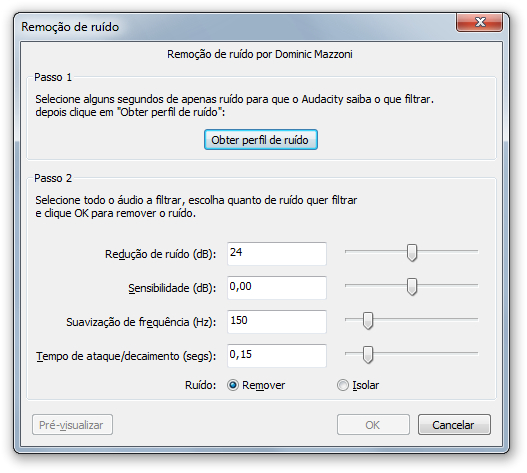 What are you talking about…
Description
Editor and audio recorder totally free, with professional features and various effects
Audacity is an audio editor that can record, play and import / export sounds in WAV, AIFF, MP3 and OGG formats. With it, you edit your songs, you can apply cuts, copy and paste features (with unlimited undo / redo features), mix tracks and apply effects to the recording - all with a lot of "audacity"!
The program also has an amplitude envelope editor, spectrogram and a window for analysis of frequencies and audio in general. Some of the effects include bass enhancement, wah wah and noise removal. The program supports VST plugins, the most used in the area of audio editing.
Audacity 2.0 has a number of new features. Many effects have been significantly improved, especially the equalizer, noise removal and volume normalization. Vocal removal, in turn, now includes GVerb, a reverb plugin. Another add-on, VAMP, is now also supported.
Working with audio tracks is easier, since Audacity 2.0 lets you select and manipulate tracks by keyboard. Incidentally, there are many more shortcuts in this new version, according to the developers of the audio editor.
Care of the installation
The installation of Audacity 2.0 replaces a 1.2.x version if you have it installed. However, if you have version 1.3 Beta, this is maintained. Therefore, developers recommend that you uninstall Beta before upgrading to 2.0. Another important detail: if you want to save files in MP3 format, you must also install the latest version of the LAME plugin, used by Audacity to save files in this format.
Recording
Audio recording can be done live through a microphone or mixer. In addition, the scanning of sounds from cassette tapes, vinyl records or MDs is an uncomplicated process with this software. Working together with some sound cards, it can even capture radio broadcasts or any other sounds played on your PC.
To record sounds, you use microphones, line inputs, or other sources. Adjust existing tracks to create multi-track recordings on up to 16 simultaneous channels (this feature requires, of course, that you have the right hardware). Level gauges can monitor the volume before, during and after recording to achieve greater perfection and accuracy.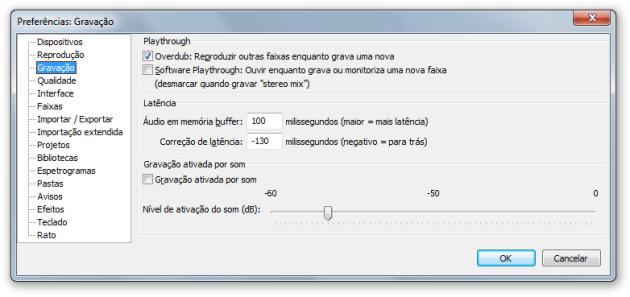 Enlarge
Import and Export
Audacity is versatile: you can import audio, edit it and combine it with other new recordings. You can also export your music in the most popular formats like WAV, AIFF, AU and OGG Vorbis - not to mention traditional MP3 with the help of the optional LAME encoding library. If you plan to copy your recordings to CD, the software also creates WAV or AIFF files.
Exporting to MP3
To export files in MP3 format, you must download an optional DLL file. To find out how to get the file, just open Audacity, click the "File" menu and select the "Export" option. Choose the type "MP3 files" and save it with any name. Audacity tells you the name of the file and how to do it.
Edition
You have basic audio editing features like cut, copy, paste, and erase excerpts. Another great help when handling audio is the option to redo / undo (or even rewind or advance several steps). So it is possible to use creativity without fear of damaging previous processes performed or performing repetitive actions more dynamically.
When it comes to editing, another advantage presented by Audacity is the speed at work with very large files - to give you an idea, some professional programs in the area are not as agile as it is. Editing and mixing multiple tracks should not cause further complications: the features are accessible even to the most fearful of music technology.
Use tools such as Drawing - located on the buttons, just below the "File" menu and identified with a pencil icon - to change and perfect sampling effects or moderate peaks in parts of the recording; enjoy the fade in or fade out feature to enter songs or finalize them; apply the "Envelope" tool to achieve greater smoothing and uniformity in the song as a whole.
Effects
The variety of effects is one of the hallmarks of the program. Have fun modulating passages with tuning effects without changing the tempo or remove background, hissing and other noises in an accessible and practical way. It is also possible to adjust frequencies with equalizer, FFT filter and effects like bass boost (the latter is useful in bass detachment, especially in electronic music).
Volume compressors, frequency amplifiers and normalization effects complete the package of more traditional functions. For those who seek greater diversity, they are present Eco, Phase, Wahwah, Inversion, among other precious things.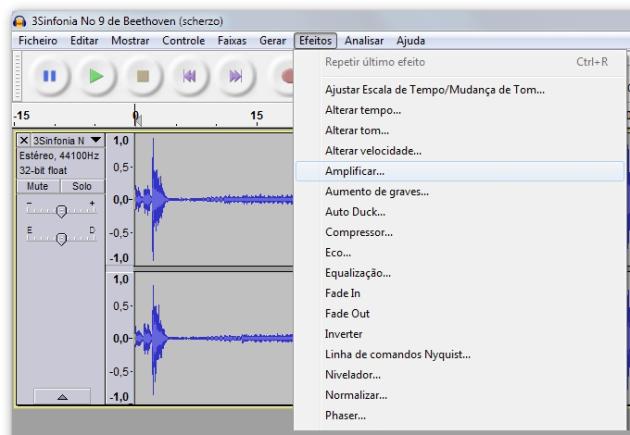 Enlarge
Sound quality
Recording and editing can be done on 16-bit, 24-bit, and 32-bit (floating point) samples at up to 96 KHz. Sampling rates and formats are converted through high-quality, real-time mechanisms.
Plugins
Audacity, like all sound-producing software that counts, supports the most respected plug-in standards. Among them are LADSPA and VST - this is widely known and used in the area. If you need more and understand a little programming, there is a language called Nyquist that allows you to create new effects for Audacity.
Analyze
One of the most important parts while perfecting your recording is analysis. In Audacity, there is a spectrogram mode for displaying frequencies, as well as a command (Frequency Spectrum) for more detailed analysis.
Our opinion about Audacity
In short, Audacity is an editor and audio recorder with professional features and effects. What's more, it's free. It is a perfect choice for both beginners and experienced people.
Upgrading to version 2.0 does not represent a change in software guidelines. It is primarily the result of various fixes and enhancements in versions 1.2.x and 1.3 Beta. There is no bombastic news, just the guarantee of more stability.
If you want a free editor, but that gives account of many professional works, Audacity is one of the first options in the list, no doubt. If there is something to be regretted, it is the fact that the translation into Portuguese presents some errors, but this does not compromise this software at all.
Pro & Cons
Pro
Professional resources and effects

Free

In Portuguese

Good for beginners and experienced