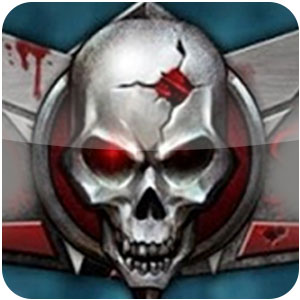 Blood Strike
Version 2.0
Free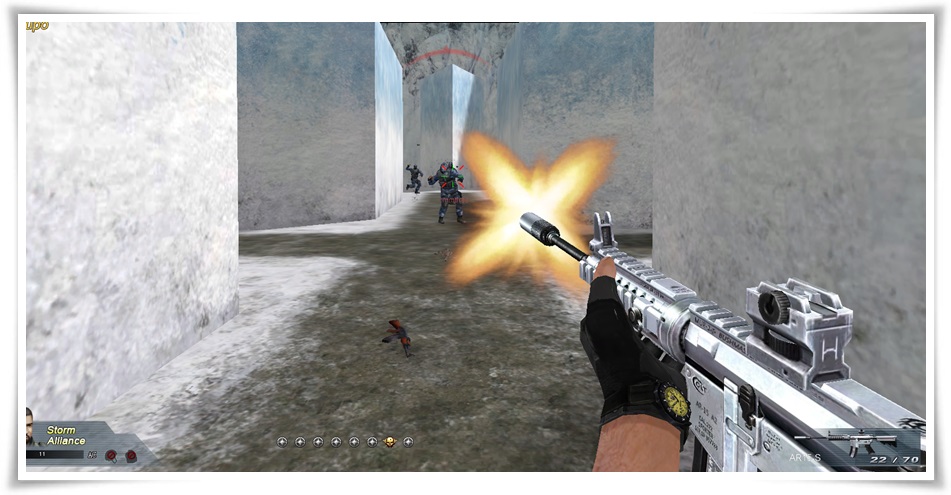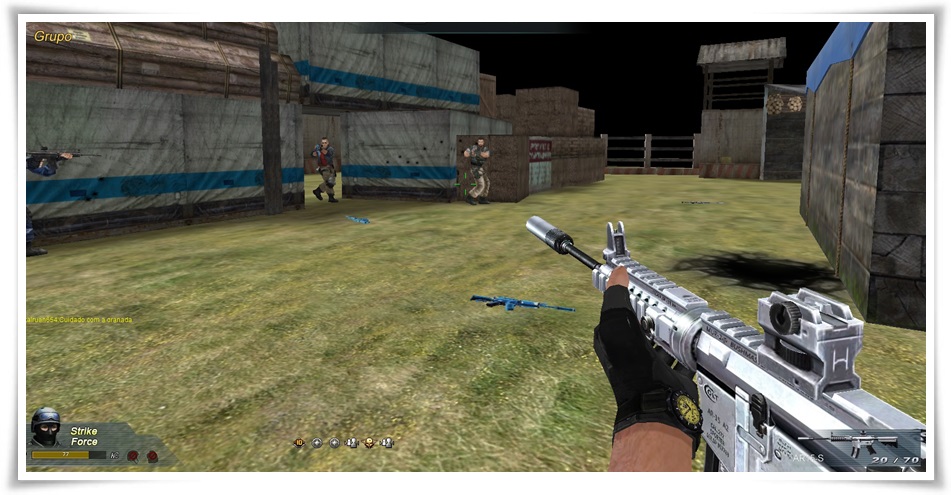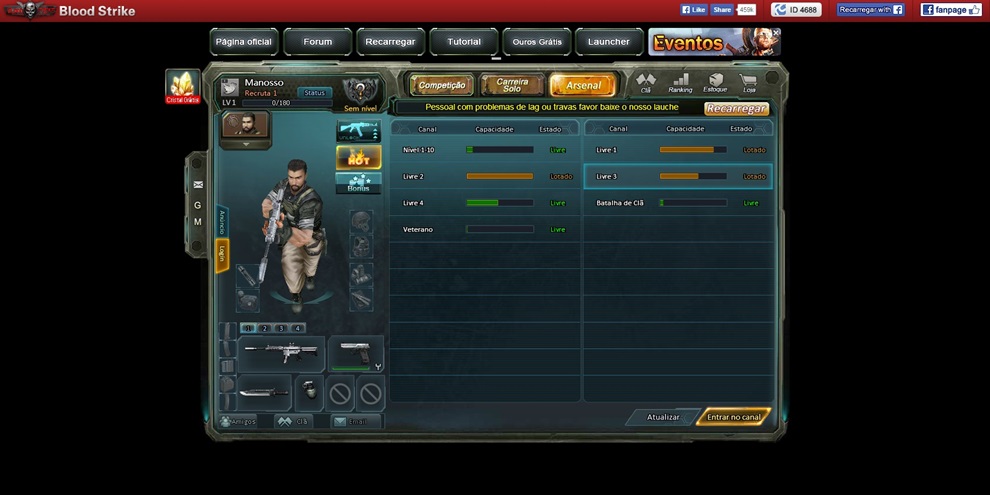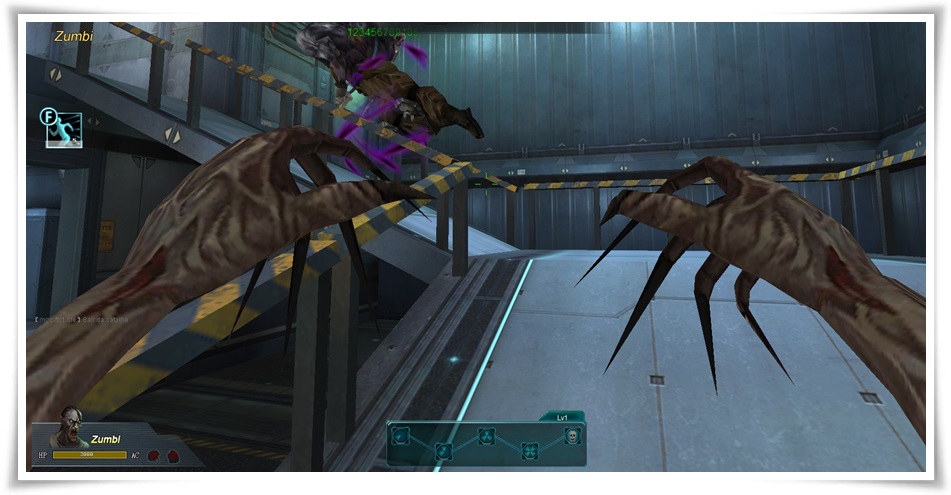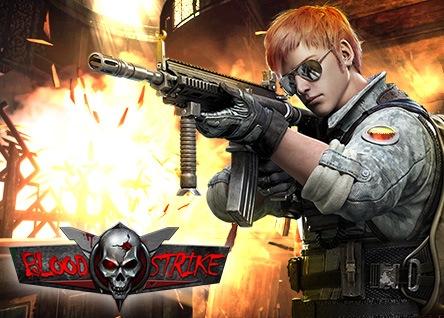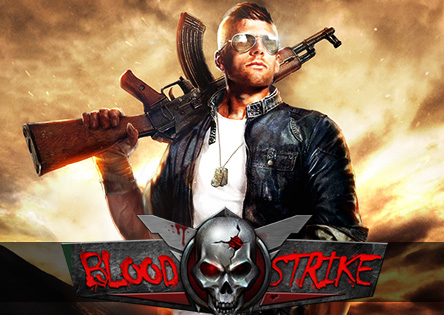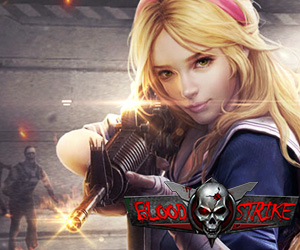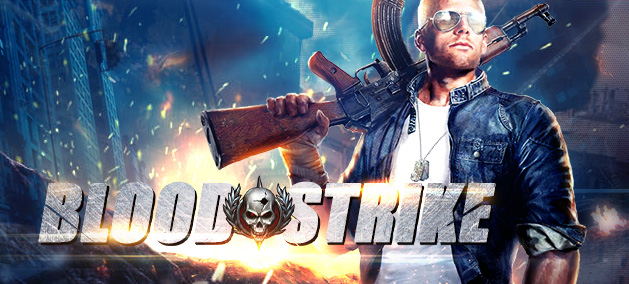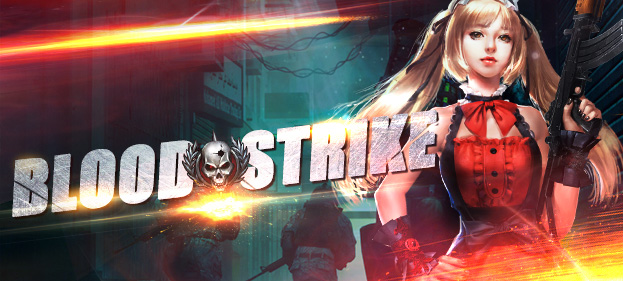 What are you talking about…
Description
Insane shootings in a respect MMOFPS
Blood Strike is a first person shooter in addition to offering the connection through Facebook. Putting you to exchange shots with several people connected to the social network, the game features several already famous combat modes in the world of MMOFPS, such as Team Deathmatch, Solo Battle and Zombie Battle.
The game is totally in Portuguese and has a very active community, which guarantees games at all times. In addition to signing up using your Facebook account, the game also allows you to sign up using your email. Blood Strike offers everything from casual matches in small maps to large-scale strategic battles - plus, of course, the electrifying Zombie Mode.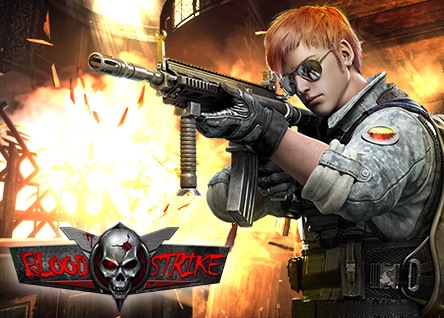 Evolving Your Soldier
There are various equipment of your choice and, as you play, you accumulate credits within Blood Strike. They can be traded for new weapons, thus creating several options of kits for you to face the various enemies placed before you by the game.
There is also the possibility of buying special credits with real money, which can, therefore, acquire special weapons that can only be obtained in this way. It is another alternative for those who want to invest heavily in Blood Strike and become a truly mortal soldier to defeat their opponents and win the matches.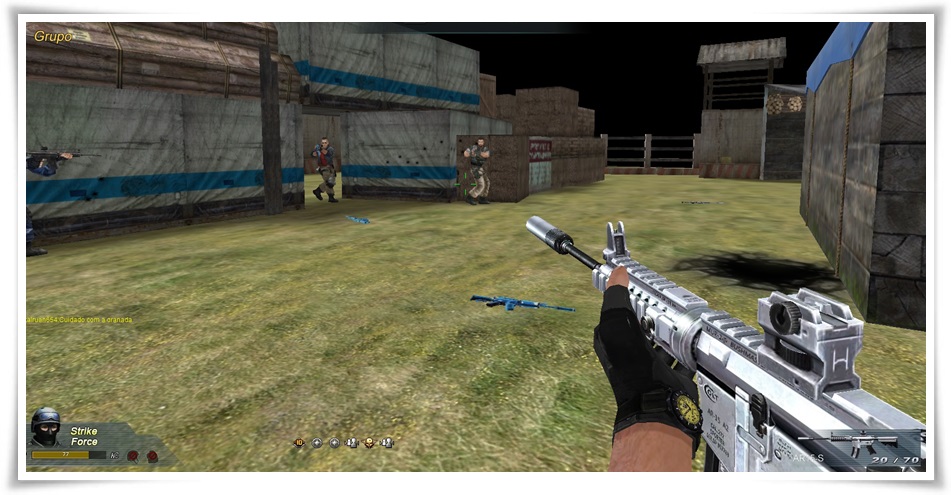 Finding Your Class
As you face the game and evolve in the game, it is only natural that you find players who play in the same style as you and end up creating friendship bonds. That way, you can form groups with friends to always play with those people who understand your strategy. It is an interesting way of interacting with other players, identifying your clan and fighting to gain prominence and respect within Blood Strike.
In addition, the game offers a system of achievements that releases some medals as the player performs certain predefined actions. This type of possibility is always interesting and gives an increase in the level of difficulty and fun of the game, as it creates new goals.
Knowing your weapons
WASD keys:

move the soldier;

Shift:

lower;

Space bar

: jump;

Key 1:

main weapons;

Key 2:

secondary weapons;

Key 3:

White Weapons;

Key 4:

grenades;

Left mouse button:

shoot;

Right-click:

In some weapons, it serves to expand the vision;

Key R:

reload active weapon;

Tab key:

opens the ranking panel, nickname, team, PING value, score etc .;

G key: throw the weapon you are using on the ground;
To learn more about the game visit the website of the developer:
Our opinion about Blood Strike
Blood Strike is an MMOFPS that bets on everything that worked out in other games of the genre. The title ranges from quick games with small maps to advanced game modes in vast scenarios that require a lot of teamwork.
Thus, it is not necessary to download huge files and scour the Internet behind patches to face an online shooting. Blood Strike offers the possibility to participate in online matches as you evolve and upgrade your arsenal of weapons and equipment.
Quick Matches and Active Community
One of the great highlights of Blood Strike is the ease in finding a match. In addition to offering the possibility of registering with Facebook, as soon as you open the game for the first time it is already possible to join a combat.
And best of all this is that you will not start at a disadvantage. That's because what counts here is his aim and the strategic ability to move around the scene. However, it is clear that stronger weapons can be an advantage, but it is worth remembering that battles are won by soldiers.
Weak, but efficient visual
Blood Strike graphics are very similar to the classic Counter-Strike, which should appeal to nostalgic fans. Despite having weak textures, null reflections and rough shadows, these flaws go unnoticed when we are in the midst of an insane and electrifying gameplay.
Commands with good response
The gameplay of Blood Strike is excellent because the commands do not delay. However, server ping is very high and you will often be surprised when the screen freezes and you appear dead (or when it is not possible to hit enemies even with them standing still). Therefore, due to the distance of the server to Brazil, your connection needs to be very good so as not to have problems in the game.
As for the songs and the sound effects, they are played only in the menus and are well composed, helping you not to be bored while looking for a room to play. The sounds are similar to other MMOFPS, without much of an impression.
Online system
The game has a money system, as all FPS Online has, there are 2 types of money: Points and Cash. Points you can buy simple weapons but over a period of time, ranging from 3 days to 30 days. With Cash, you can buy stronger weapons, but you have to pay for it, and you can get it for a limited time or forever.
Too bad, however, a large part of that equipment is available only to real money investers, which can unbalance gambling. Anyway, that does not take away the competitive factor of a duel between players carrying weapons of different levels, which is positive.
Pro & Cons
Pro
Classic and efficient visual

Dynamic gameplay

Quick controls

Easy to install and register

Casual and advanced matches

In Portuguese
Cons
Visual does not impress

Less than average sound set