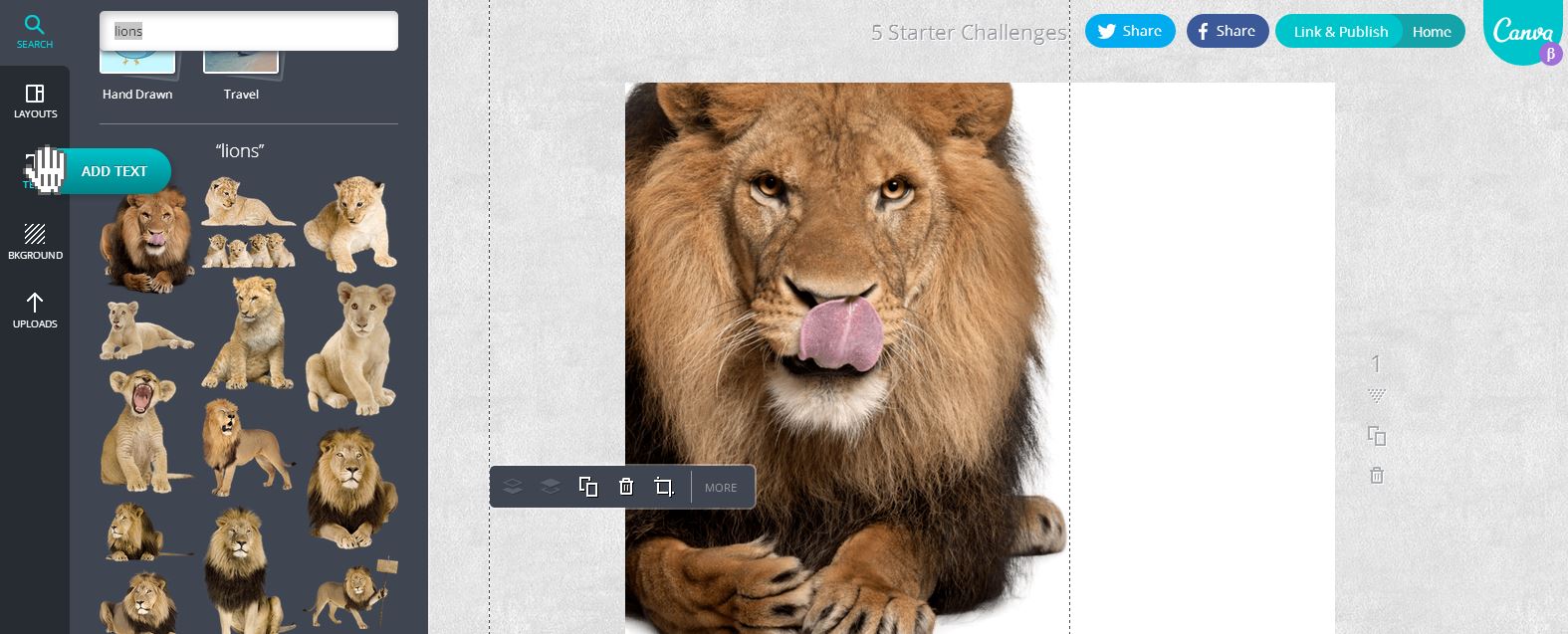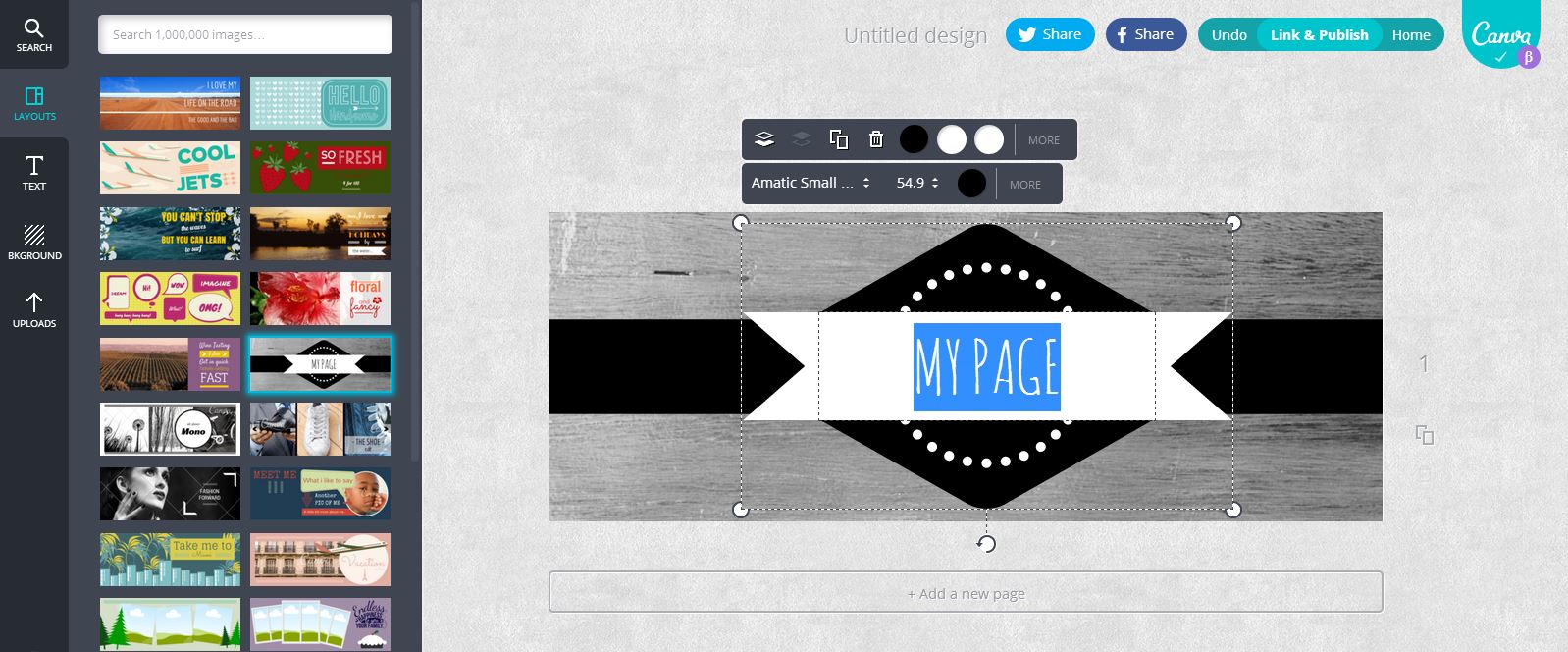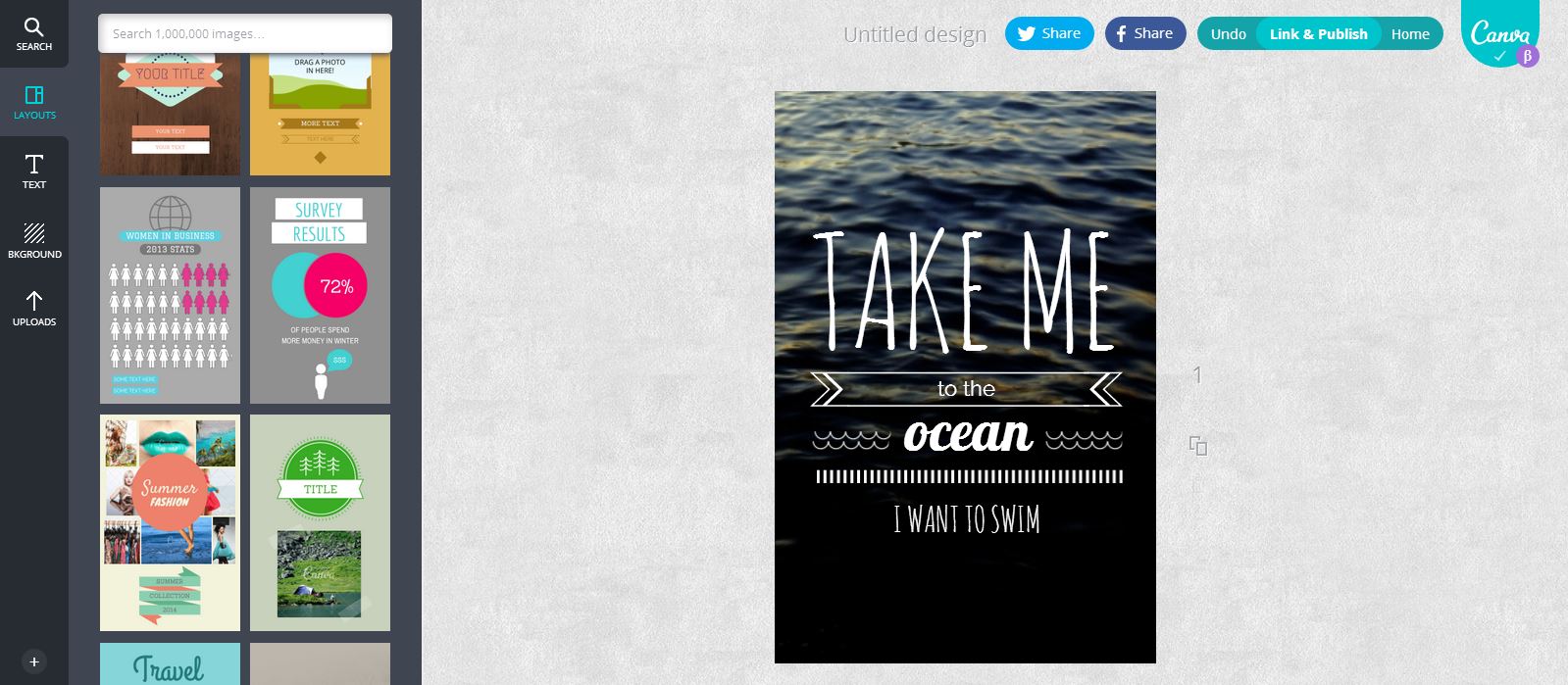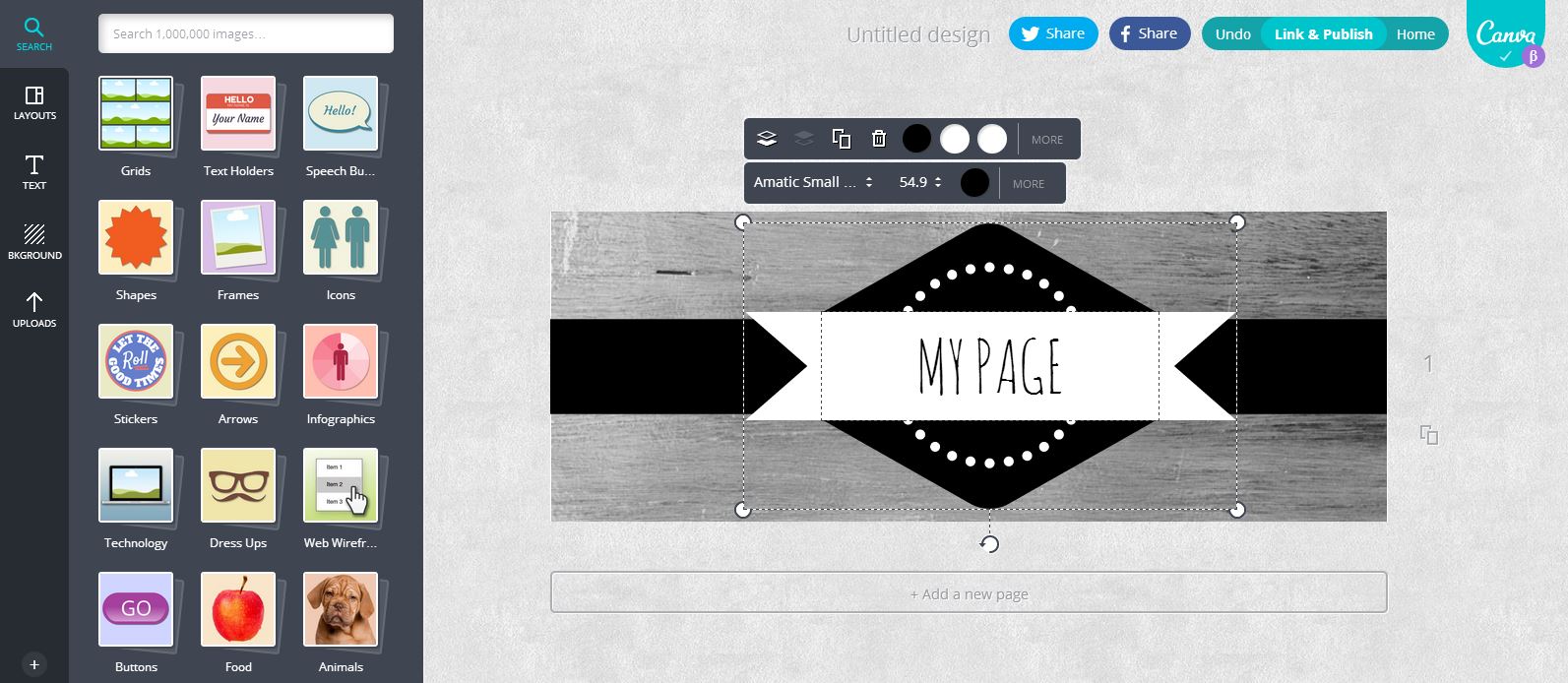 What are you talking about…
Description
Complete free online tool for custom page and image design
Want to create a professional looking invitation or visual presentation? Want to venture into creating pages with sophisticated and neat layout? The free program Canva is a complete solution for the elaboration of images, cards and files in different formats and designs.
The application works directly through the site, where you can register by email or through Facebook. The program uses a database of over one million images, largely in the public domain, for you to create your cards, banners, layouts and whatever else your creativity allows.
These images provided by Canva include models of icons, frames, shapes, lines and labels, with different styles and the ability to edit each figure according to your project.
In addition, there are several other categories with images of animals, food, clothing, place and vehicle representations for you to use.
Tutorial and first project
When you start Canva for the first time, the program directs you to a very explanatory tutorial about all the tools available, the possibilities of editing the elements and the arrangement of resources on the screen.
The tutorial ends with a quick test in which you need to perform simple tasks to show that you understand how to move the application. The lesson is effective for you to get your hands dirty immediately.
When you complete this initial tool recognition step, you are guided to a personal page, with your profile name within Canva, where you can manage your projects, save files, or start new jobs.
In the new projects tab, you can choose what type of file you want to create. There are several predefined options: social media, presentation, poster, blog graphic, facebook cover, document (A4), card, photo collage, business card and invitation.
Each of these options comes with several layout and design alternatives that you can use. You can also customize your own document using the "custom dimensions" section.
Layouts, texts and backgrounds
Canva offers many customizable tools for you to work with. Besides having a vast database of images at your disposal, the program has page layout, in different formats and proposals, always with the possibility of editing the elements on the screen.
From the menu on the left side of the interface you can also choose text and background styles to apply to your projects. There are a lot of different letter formats and many textures to use in documents.
In addition, you can upload an image from your personal library to the Uploads section at any time, or redeem a photo posted to your Facebook account, and use these files along with your Canva creations.
When you finish a project, you can share the result on social networks or save the document by clicking "Link & Publish." By choosing the final file format, Canva automatically starts downloading your work.
Our opinion about Canva
Canva is one of the most complete and feature-rich programs for creating pages and layouts, and best of all, this tool is free and works directly over the web, without the need to install on your computer.
To use the app, all you have to do is sign up by email or allow it to connect via a social network - but don't worry, Canva doesn't publish anything on your behalf.
The program has a great variety of resources for you to create pages, invitations, cards and images to publish as you wish. The amount of free pictures and elements, all of excellent quality, is impressive; There are all kinds of lines, shapes, symbols, icons, as well as representations of people, animals, and vehicles to apply to your documents.
All of these pictures are labeled when they are free, and you can still edit your settings, such as color, size, or dimension, as you wish. The desktop in Canva is also extremely easy to use, with quick identification of available elements and features.
There is no limit to the possibilities of creation within the program, and you can elaborate the most different documents and projects with your tools. Canva has no usage restrictions, is completely free, leaves no watermarks in the final files and does not charge anything for the service.
Pro & Cons
Pro
Excellent amount of features

Large database, images and layouts to use

Great interface

Very practical desktop

Free program without restriction of use

Online tool without installation
Cons
We didn't find any negatives.