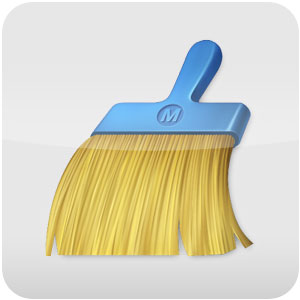 Clean Master
Version 6.0
Free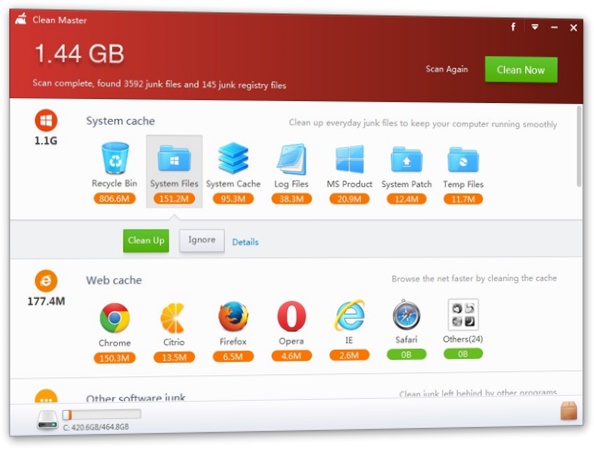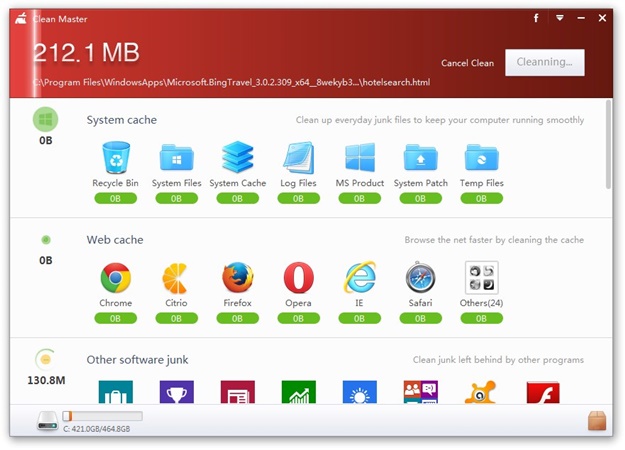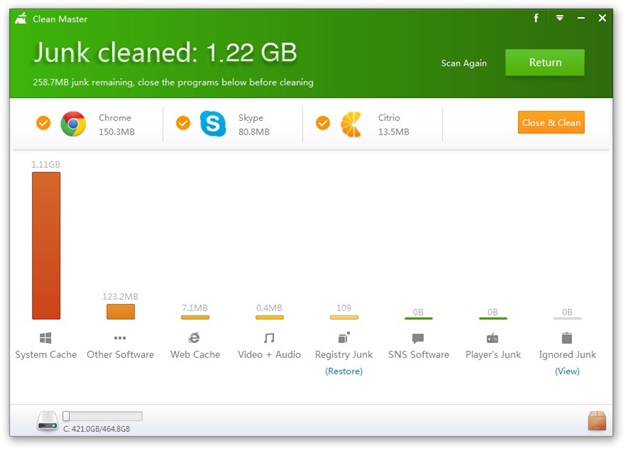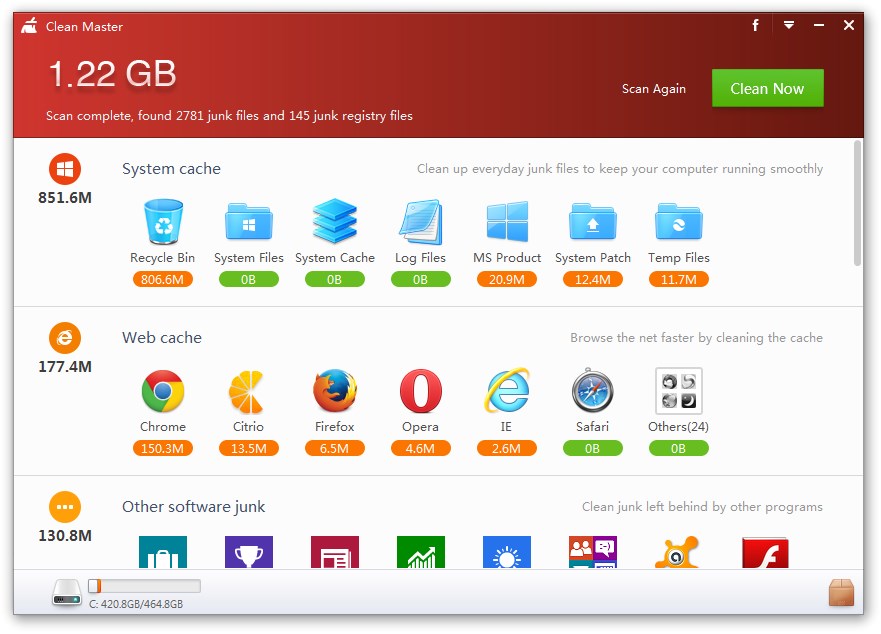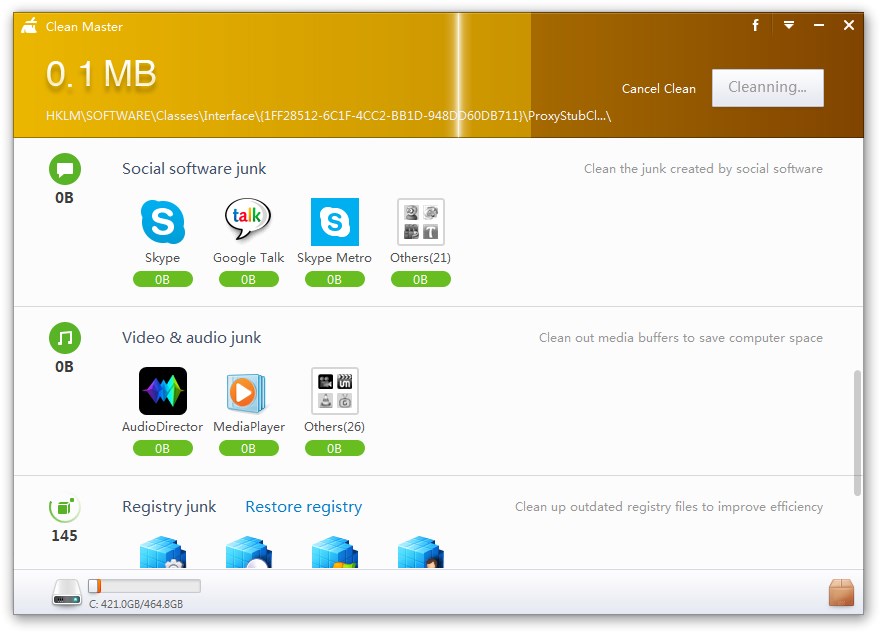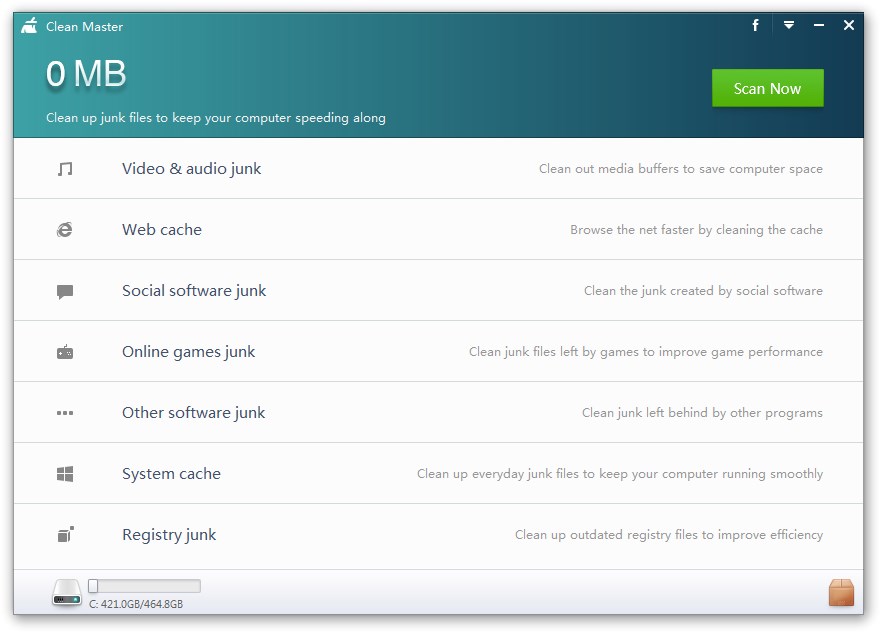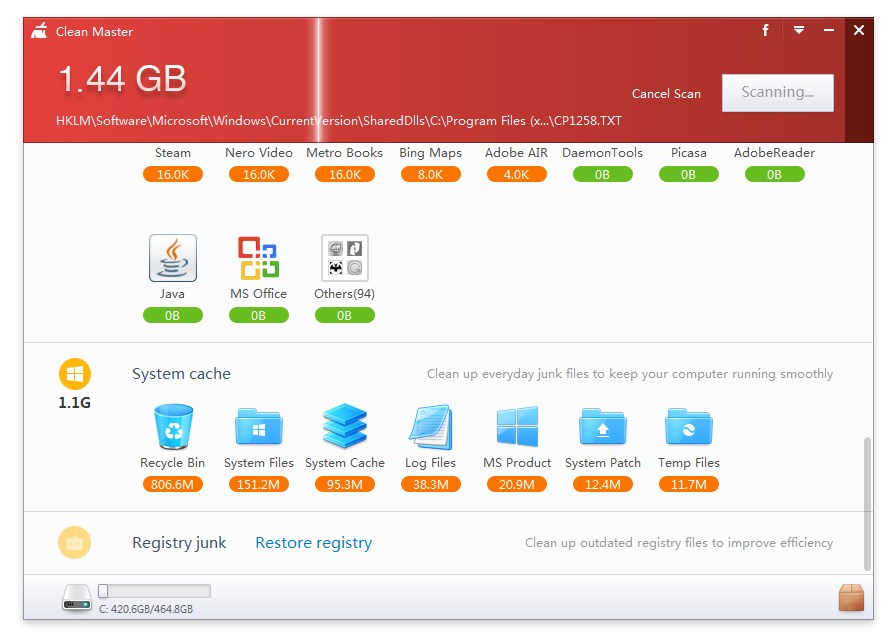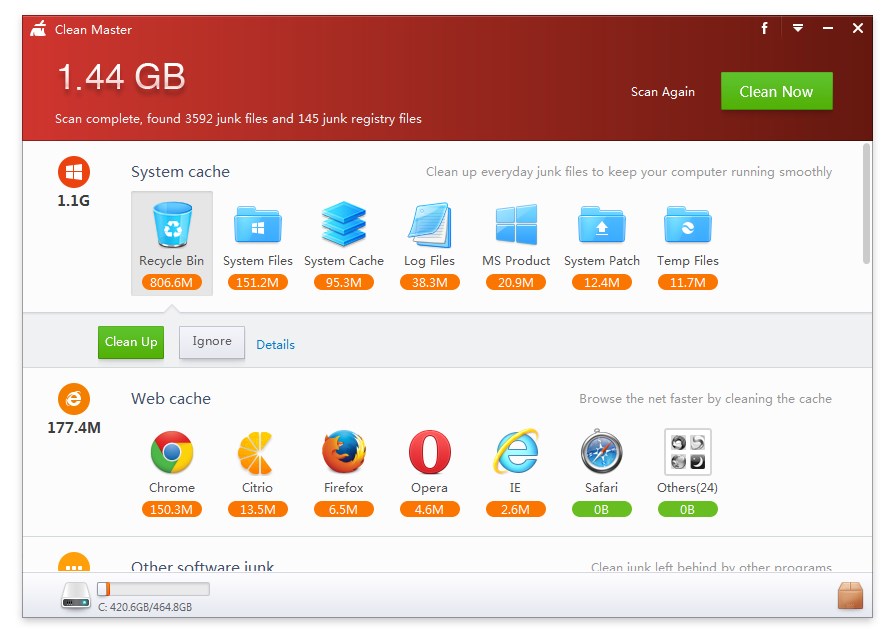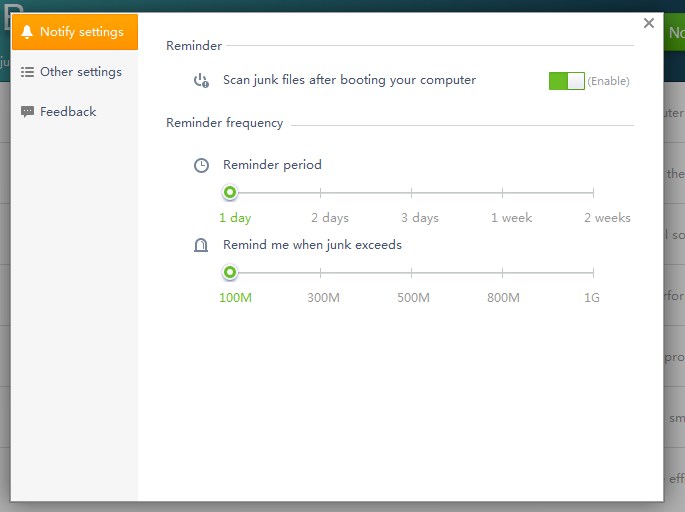 What are you talking about…
Description
No more mess! Get all the junk out of your computer with just one click
Clean Master is a cleaning application that aims to completely organize the system by removing unnecessary items.
This allows you to check out your hard drive and ultimately gain more performance and space.
However, it should be noted that while the application always seeks to work as safely as possible for those who use it, if you are not sure what you are removing, it is always interesting to make a backup before using the program. Thus, if it does not go as expected, there is always a way to go back without further damage.
Keeping tidy
Fatally, as time goes on, you will surely realize that your computer loses some of the good performance you see when it is new. No matter how careful you are with the equipment; Processes such as installing and uninstalling applications, as well as surfing the internet, end up accumulating a series of temporary files that can remain on your hard drive for a long time.
Therefore, it is best to clean the machine from time to time, as this is a simple way not only to gain hard disk space but also to keep your computer more organized. Because the manual process can be very tiring, you can count on Clean Master to help you.
The program operates from a single screen with an extremely pleasing design, and all functions are placed in button form directly on the interface. As soon as you open the application it automatically analyzes it for you, and at the end of the procedure you can see that all the analyzed content is separated into sectors and subcategories, making it easier to visually identify the "junk" contained in the computer.
Start cleaning
After the initial automatic review, you can start your organization. Once you have verified all occurrences found, you can either remove items individually or perform a complete cleanup. In the first situation, when clicking on any of the results, see that two buttons are displayed.
Through "Clean up" you can remove all unnecessary files obtained from this item group. "Ignore" causes this content to be ignored by the cleaner. The cleaning process is very fast and in the end the group is shown to be non-occurrences. To delete everything found in the analysis, simply click on "Clean now" at the top of the screen.
Once this is done, the process starts and you can track its progress by displaying the items that are removed. At the end, you can see how much space has been cleared through the operation and, if desired, perform the analysis again via the "Scan again" button or return to the main screen.
To check again at another time, simply use the "Scan now" button available on the main application screen.
Our opinion about Clean Master
Clean Master is a very interesting program for complete file system maintenance. Needless to say, one of its main advantages is that it offers an automatic way to perform the operation, preventing you from having to perform manual searches and removals.
This way, it can be a great ally, especially for those who do a lot of software installs on the computer or don't usually delete internet temps and keep their browsing history active. The application screen is very elegant and has a division of results into sectors.
Therefore, even with a bold look, the application remains simple to use, as the focus is on performing the proposed task, displaying its main functions in button form, directly on the screen. The analysis process is very fast, being virtually instantaneous, even for a slightly larger number of files.
In addition, it is done automatically right after opening the program. But if you want, you can easily redo it in just one click. Unfortunately, you cannot choose what to analyze, as the application always performs the complete procedure. Still, as the operation is very fast, this is not a problem.
Deleting items, on the other hand, can be done either individually or generally. Even if you adopt the second procedure, it is very fast and will not take much of your time to complete. However, it is always important to keep in mind that if you are not sure what you are removing through the program, it is best to perform a backup of your files. That way, if something doesn't go as expected, you can go back without further loss.
Pro & Cons
Pro
Friendly interface and simple use

Quick Review

Individual or total item removal

Has notification system
Cons
Fully in English

Does not allow choosing which sectors to analyze