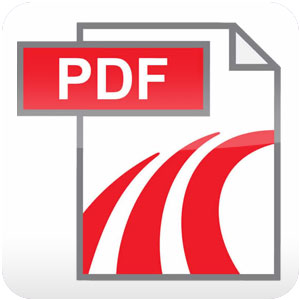 CutePDF Writer
Version 3.2
Free
What are you talking about…
Description
Generate PDF documents from any program that gives you the print function
What do you think of generating your own PDF files from any program that allows printing? That's right, if the software in use offers and "Print" option, you can already generate your document.
CutePDF Writer brings you a different and much easier way to create PDF files (portable document format). It creates a kind of virtual printer on your computer, so you can select it to generate a new file, instead of printing it. So do not be scared to come across a new "printer" called CutePDF Writer after installing the software.
Creating a document
To generate a new PDF file is simpler than you think: open the document that has the content to be used; request the document to print, and at the printer's location select "CutePDF Writer"; proceed and a new window will pop up to define the name of the file to be created and the location where it will be saved. Now just visualize the result with a PDF reader !
Do not waste time on complex programs! Create your own documents, handouts and more in an easy-to-use and intuitive program.
Pro & Cons
Pro
We did not find any positives.
Cons
We didn't find any negatives.