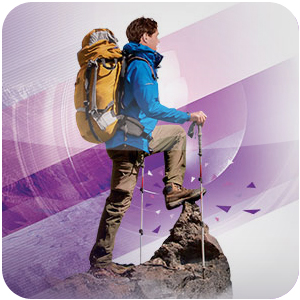 CyberLink PowerDirector
Version 16.0.2730.0
Free for test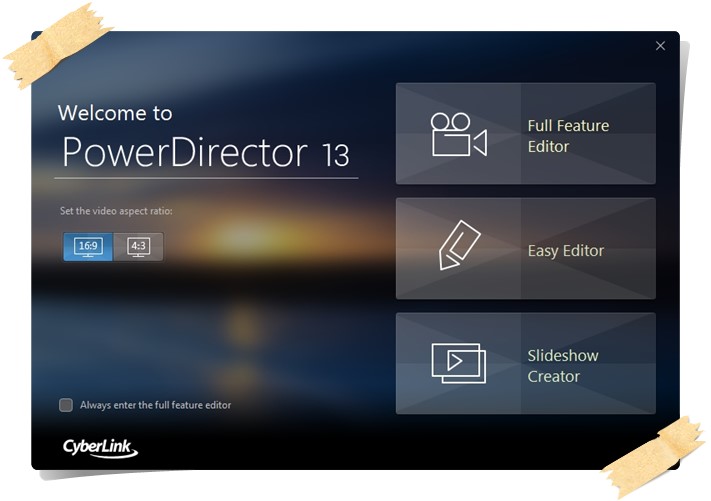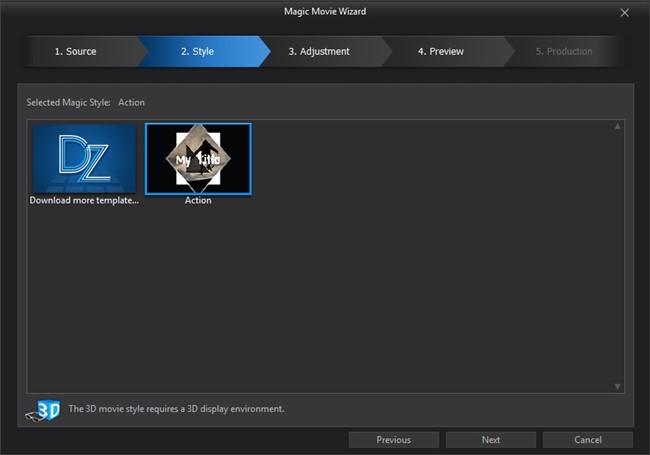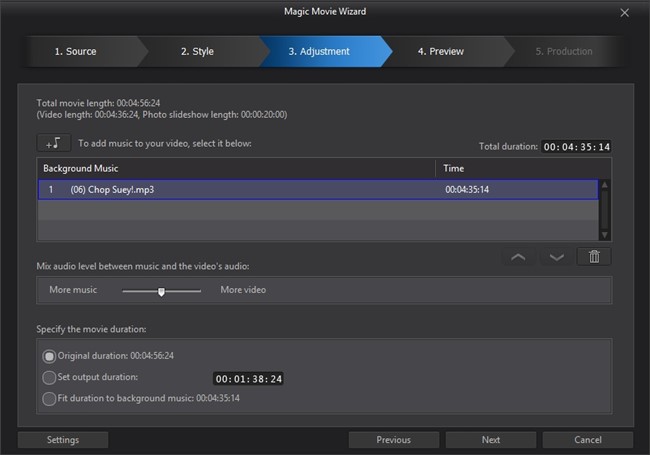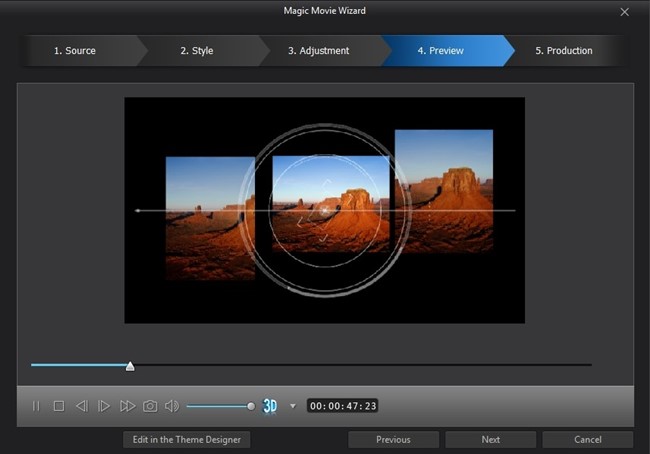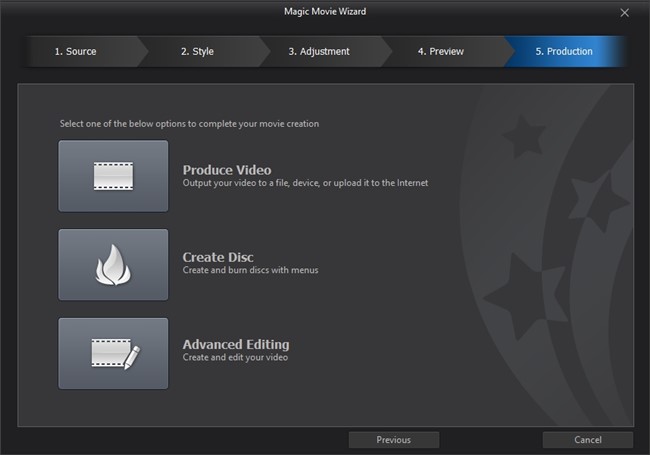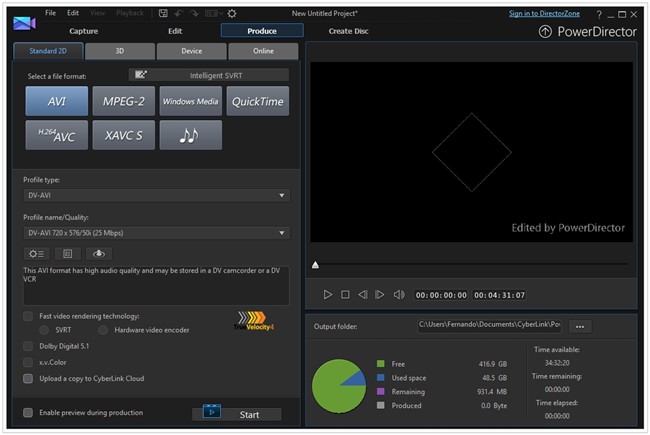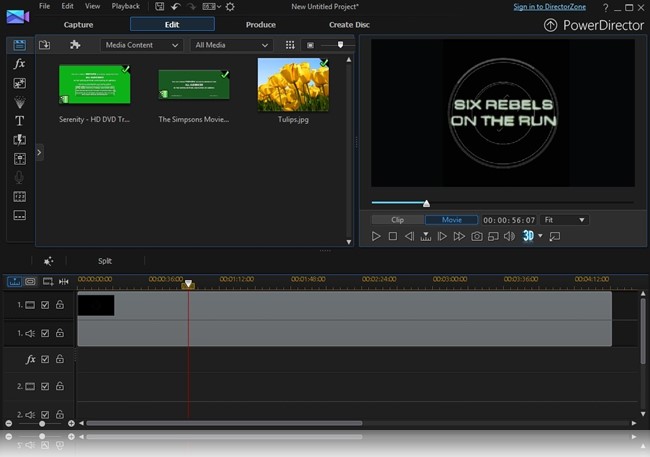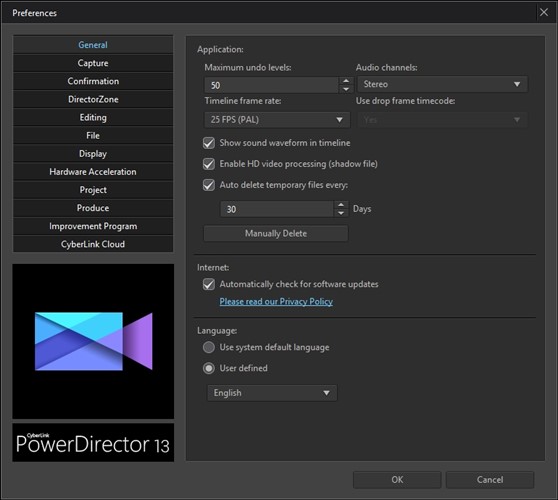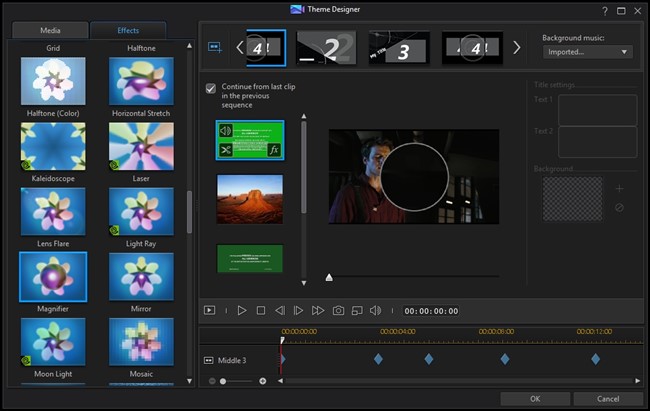 What are you talking about…
Description
Create videos and slideshows with this handy and complete editor
If you think that creating videos full of special effects, soundtracks, subtitles and a host of other features is for professionals only, then CyberLink PowerDirector may surprise you and demystify this "myth".
With it, anyone can edit recordings any way they like, from those who have no experience with this type of activity to those who want to fine-tune the minute and specific details of a recording.
It is also worth mentioning that this application supports the most common formats of video, audio and images - whether in the form of files saved on your computer or from other sources such as CDs, DVDs, Blu-ray, capture cards and still cameras.
Attention during installation
When implementing CyberLink PowerDirector it is important that you are very aware. This is because it offers and installs by default additional software that has nothing to do with its operation. If you do not want these add-on applications to be added to your machine, be sure to clear the check box for them - as illustrated in the image below.
All for you
One of CyberLink PowerDirector's biggest draw, especially for those unfamiliar with video editing, is the "Magic Movie Wizard" tool. It offers a kind of guide, which guides you to add recordings or images, choose a predetermined style of effects and set the soundtrack.
At the end of this process, the application itself performs a series of settings and adjustments and delivers the finished edition, so you simply decide whether you want to generate a file and save it to your PC (you can share it via email, social networks or personal site), record to optical media, or go to the advanced editing feature.
For those who already eat
But CyberLink PowerDirector also offers advanced features. With the full editing tool, you are able to add personalization filters, transition visual effects, animated frames, text boxes and overlay images.
Here, you can deliberately merge videos, images, audios, and applied effects by dragging each item to the required time position. There are dozens of options for you to make your assembly the way you want and you can also create a free registration to access a gallery with several other elements to expand the possibilities of customization of your production.
Compatibility and quality assurance
When working with multiple sources to assemble more complex videos, it is common to encounter quality difference issues. To address this issue, CyberLink PowerDirector uses a technology called "TrueTheater". Basically, it aims to improve the appearance of the final images. In addition, the software allows your productions to be saved in various formats such as AVI, WMV, MP4, MOV, MKV, among others.
You can choose from different quality levels within each format, making life easier for those who just want a lightweight video to upload or those who need the best image definition. You can also choose from options for 3D playback, select the most appropriate file type for each device (phones, tapes, and other devices) or upload directly to YouTube, Facebook, and Vimeo.
Even more your way
Other interesting news of the program are included in the plugins session, which can be accessed from the "Edit" button. There you will find "MultiCam Designer" and "Theme Designer", which promise to make life much easier for you to use CyberLink PowerDirector professionally.
In MultiCam Designer, you can insert recordings from up to four distinct sources and synchronize them automatically for an instant change of view effect. Videos can be synchronized through their audio, timecodes, file creation time, or clip markings.
Theme Designer enables you to create and change your own image layout patterns to develop custom slideshows. You define the placement of the pictures, the background, and the order in which the contents will appear in the final footage.
Making the most of hardware
Finally, CyberLink PowerDirector has native support for 64-bit operating systems. Thus, it allows the processing of the created videos to be divided among the cores of your computer, which considerably reduces the task time. During installation the program automatically detects what your OS is and chooses the most appropriate one for your machine.
Our opinion about CyberLink PowerDirector
CyberLink PowerDirector is a very attractive multimedia content editor, both for its ease of use and variety of features. More casual users can enjoy the program through the Magic Movie Wizard, which performs all the necessary processes automatically.
In turn, people with more advanced skills have a wealth of tools at their disposal - which we consider to be another strength of the program as it enables a wide variety of customization and editing adjustments.
Modern and intuitive
The interface of the program has a modern and beautiful look, prizing for minimalist aspects, ie, leaving aside elements that can distract your attention from what really matters. But it's not just your beauty that catches your eye. It still has a well-organized structure, intuitively segmenting its features and making them always accessible.
This combination of features makes using CyberLink PowerDirector relatively uncomplicated. Their interaction could be even easier to assimilate if the software had Portuguese translation - thus preventing non-English speakers from having a hard time understanding a function or configuration.
Just an appetizer
It is also worth noting that this version of CyberLink PowerDirector serves only as an appetizer of what you can find in its full and paid edition. You can enjoy all the features offered for 30 days, and the final productions have watermarks.
Still, if you are looking for a versatile application to purchase, CyberLink PowerDirector is worth checking out. If what you're looking for is a good free video editor, some options are VideoSpin , VirtualDub, and Windows Movie Maker .
Pro & Cons
Pro
Edit videos in various formats.

Easy use for lay people with Magic Movie Wizard

Lots of effects and filters
Cons
In English

30-day trial (leaves watermark)
Reviews CyberLink PowerDirector