IObit Uninstaller
Version 8.1.0
Free
15.53 MB
Updated : 19/11/2018
IObit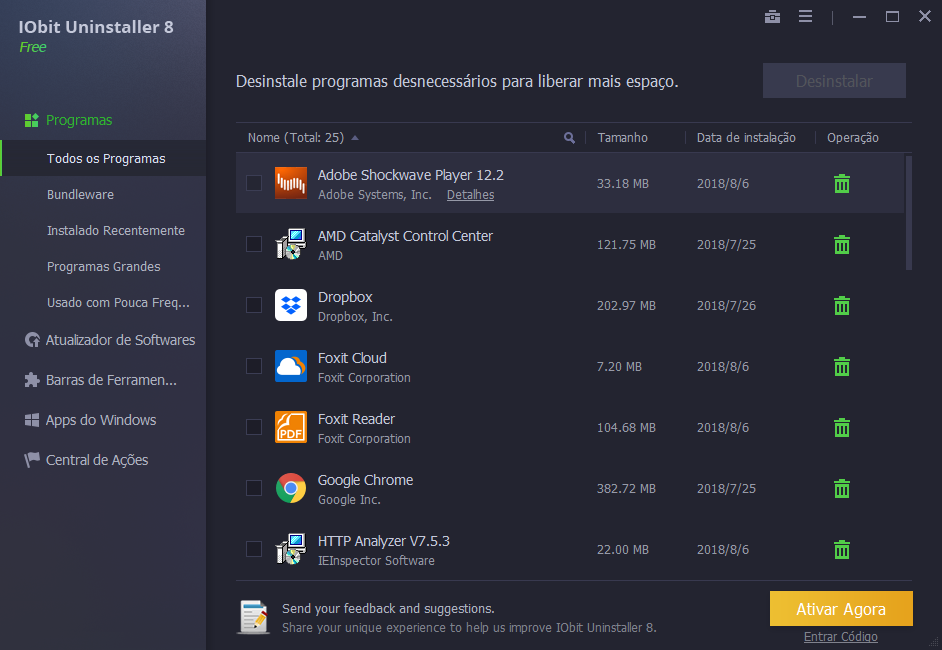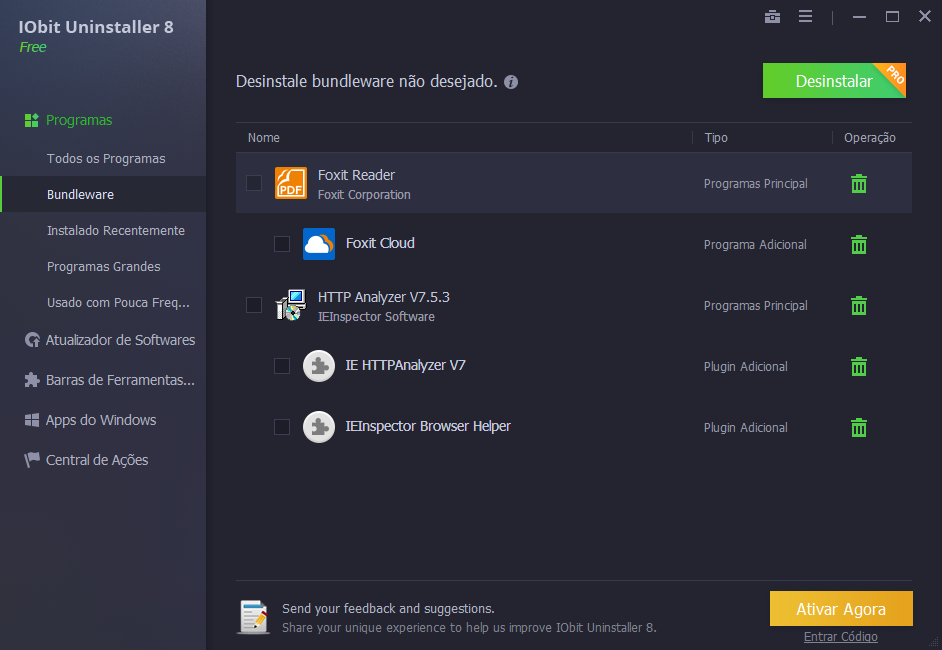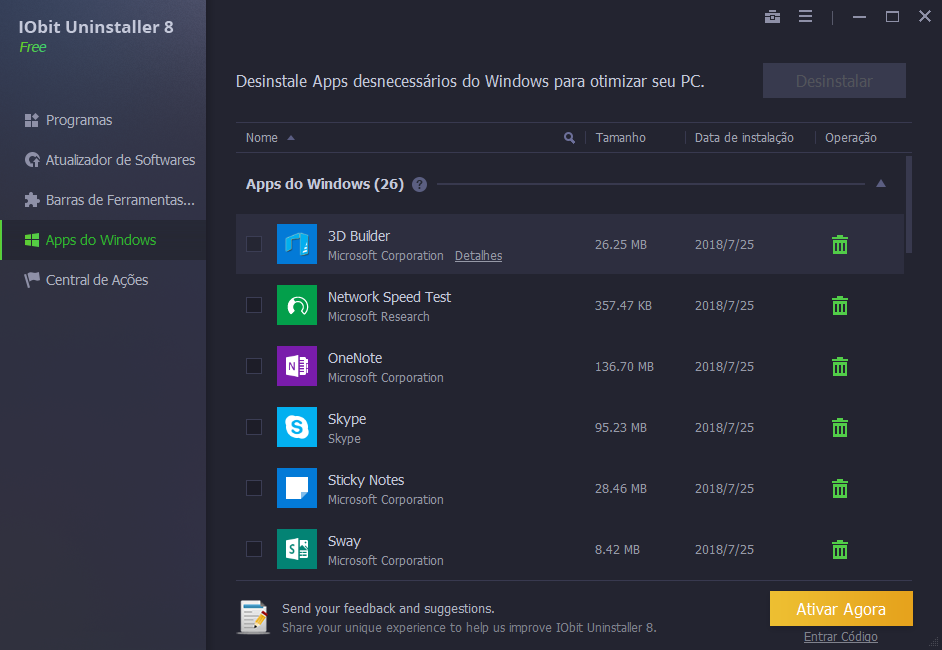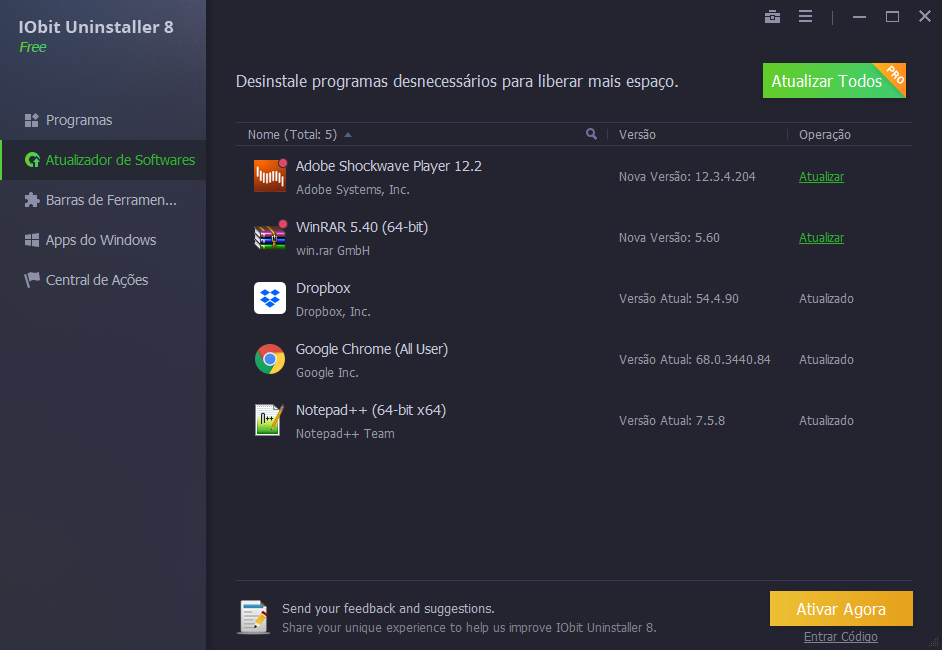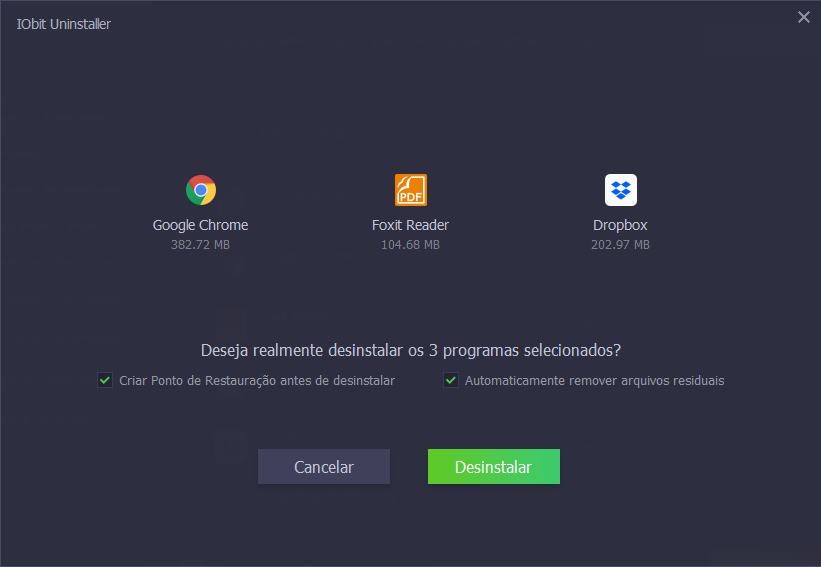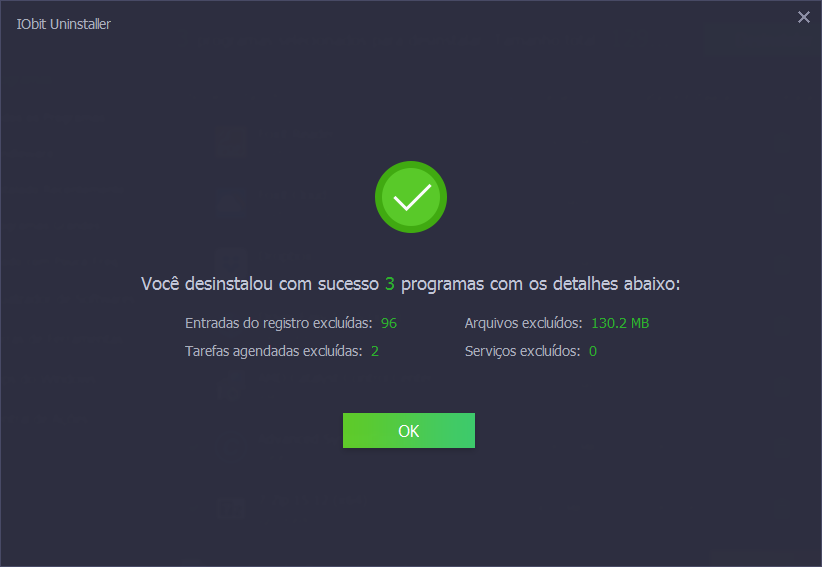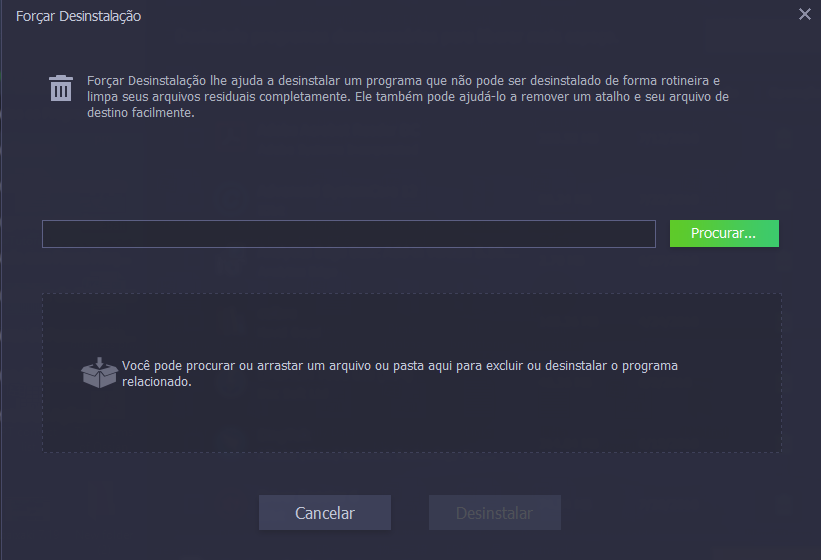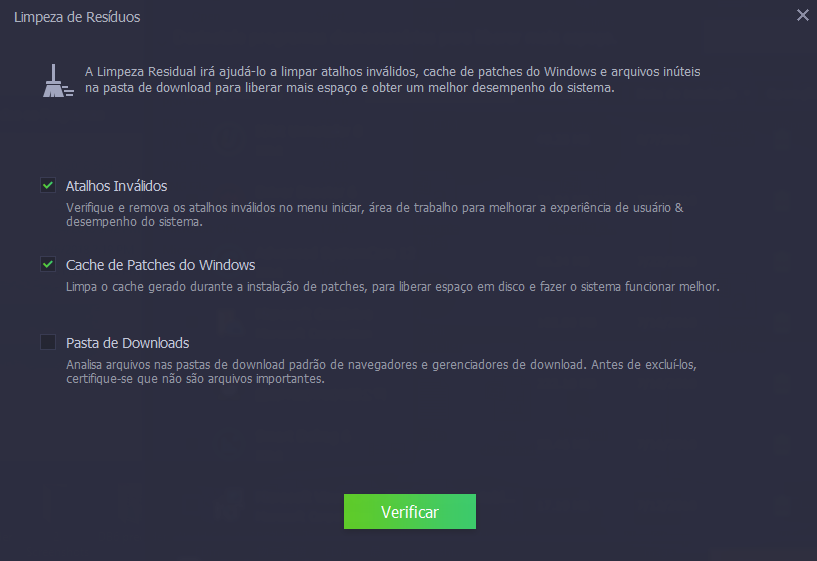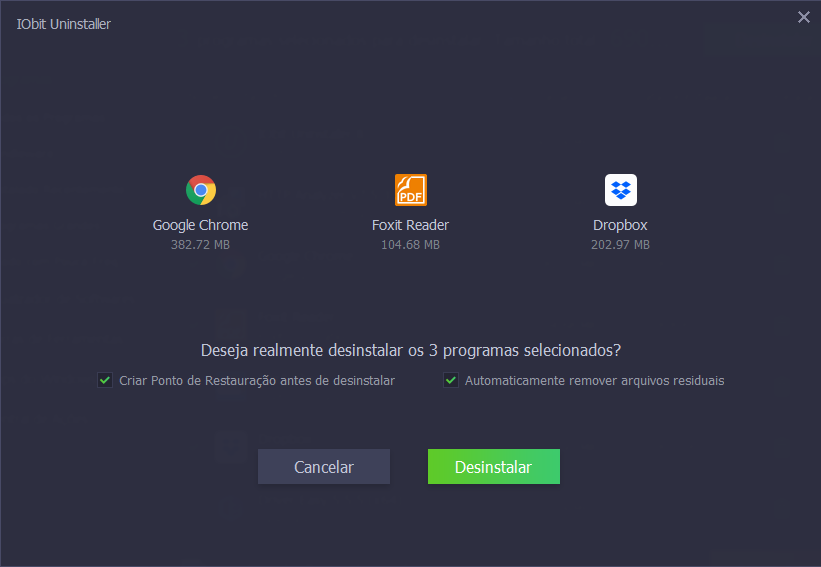 What are you talking about…
Description
Remove hassle-free Windows programs, toolbars and modern Windows apps
IObit Uninstaller is an uninstaller that can remove almost everything from your Windows, including those "parasitic" programs that do not want to go out at all.
It can even remove added extensions on all browsers present on your PC, including unwanted toolbars that are installed without your authorizing.
IObit Uninstaller is an interesting option for those who want to remove several programs at once from your device. Version 8 made this operation default: just select the checkbox for all the applications you want to remove and then click the "Uninstall" button in the upper right corner of the window.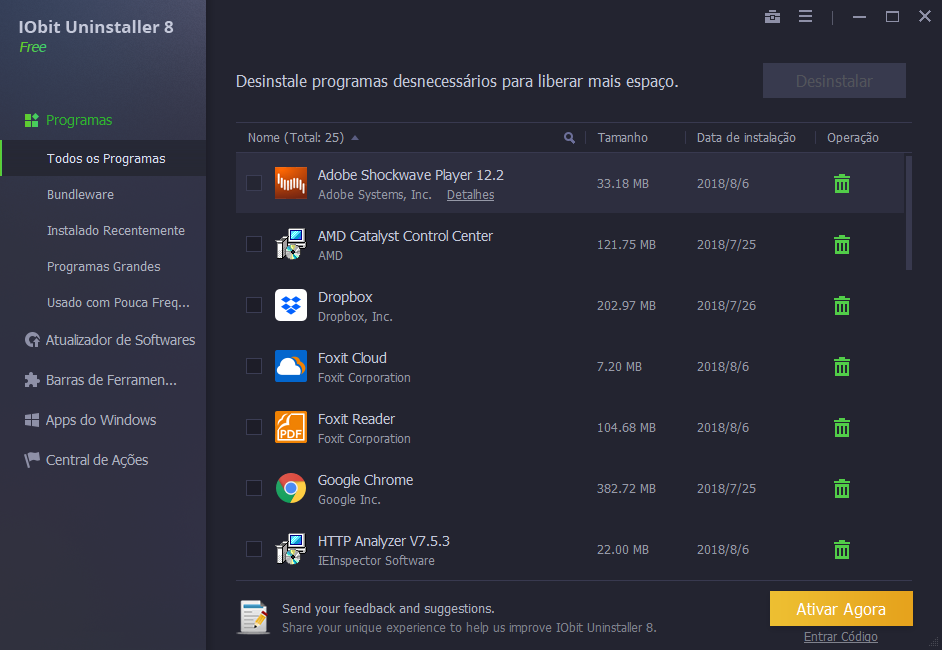 It even offers "Waste Cleanup" - a function that eliminates all the remaining files in the folder that the program created on the system and all traces of any file from your hard drive, which makes recovery impossible even with specialized programs. Use this feature to permanently delete confidential documents, for example.
Start cleaning
To uninstall one or more programs, you just need to open IObit Uninstaller and check the "All Programs" section, which appears on the left side of the window. There are also programs that take up a lot of space, those that are rarely used and the official Windows updates.
After choosing what to delete, click "Uninstall" and wait for the procedure to start. Several clicks may be required during the uninstallation of each program. If you want to remove only one item from your system, find it in the list and click the small icon in the trash can in the right corner of the screen. Uninstallation should start immediately.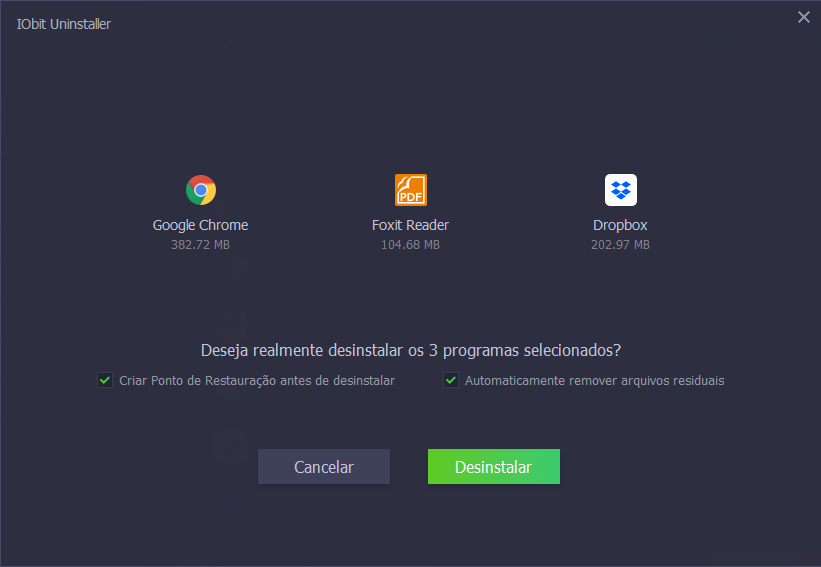 After uninstalling
Whenever an uninstall begins, IObit Uninstaller offers the creation of a system restore point so that if any necessary programs are removed, you can easily reverse the procedure. You can adjust the settings so that this is no longer offered.
Another interesting function is the possibility of doing a "Waste Cleaning". When the uninstallation finishes, a little window asks if you want to perform this procedure, which basically eliminates all the remaining files that the deleted items may have left, such as empty folders and usage data.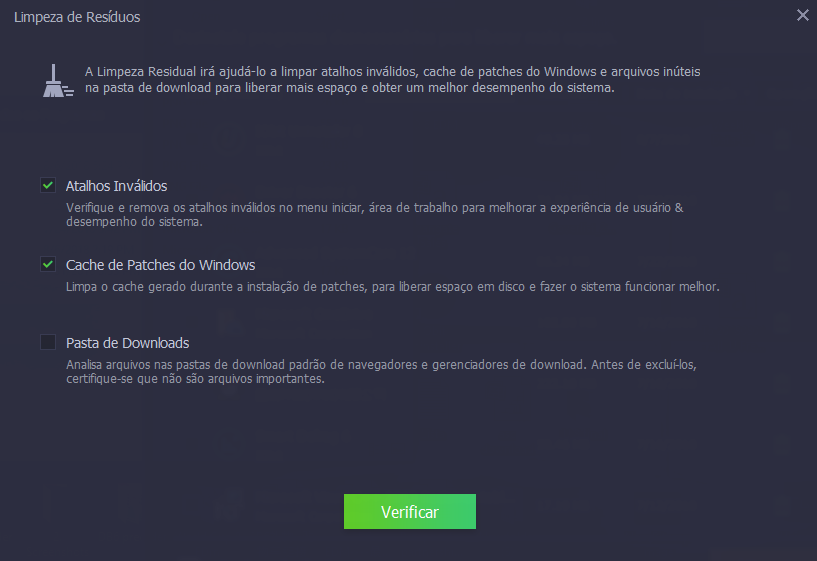 You may also use the "File Shredder" feature after uninstalling or performing an uninstall from scratch with it. Click "Force Uninstall" in the upper-right corner of the window and navigate to the folder where the program is installed. Confirm the destruction and that's it. This same procedure can be used for those persistent programs that do not appear in the common uninstall list.
Extensions in browsers
IObit Uninstaller also allows you to remove extensions and toolbars installed directly from your browsers. To take advantage of this possibility, go to the "Toolbar" tab on the left side of the window, and choose the items to exclude. You can filter the results by clicking on the names of the browsers or even check the complete list of everything that is present in all of them.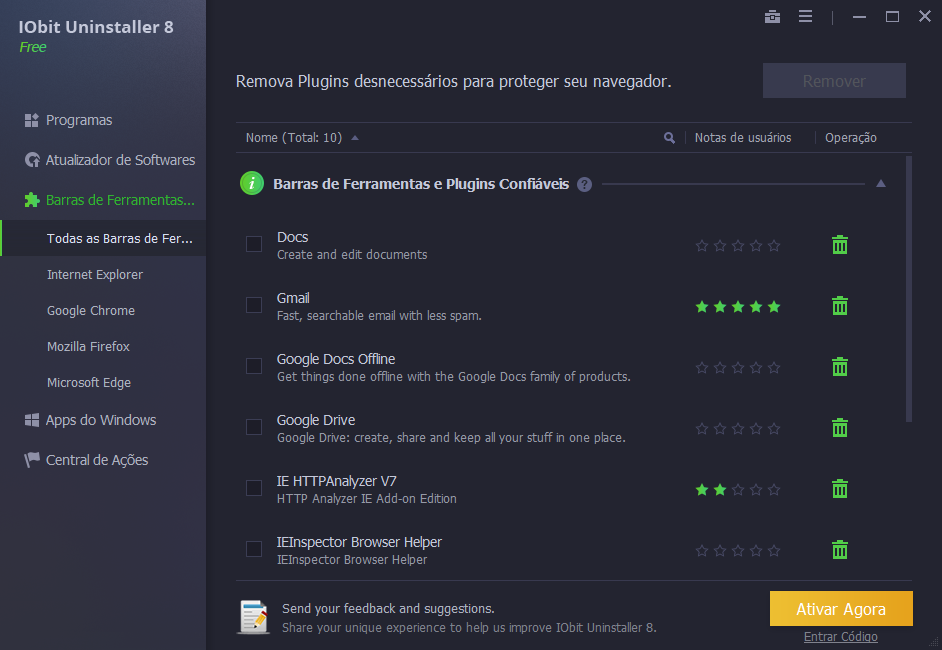 Our opinion about IObit Uninstaller
If you've ever been stressed about a program that just did not want to leave your computer, a good way to prevent it from happening is to use IObit Uninstaller. This tool is a complete solution to literally destroy any stubborn software that does not want to be uninstalled from your device.
It has several tools for uninstallation, including cleanup of residual files - such as folders and usage logs - as well as the "File Shredder" function, which permanently eliminates any traces left by the program on your hard drive, which even prevents recovery of those files. through specialized tools.
Fast and convenient
As you can imagine, this is a program that really takes the cleaning seriously. The basic purpose is to make these uninstallation procedures more practical and faster, and that is exactly what happens. It is much easier, for example, to delete a program with IObit Uninstaller than through the traditional Windows Control Panel.
Note that IObit Uninstaller still has several extra functions, such as the mechanism for deleting extensions and toolbars present in your browsers. We can also talk about the "Tools" section and also the "Windows Manager", which offer advanced control and cleaning options for the system.
New look
However, much of this was already present in previous versions of IObit Uninstaller. In version 6, it brought a completely redesigned interface, with a more visual and much more efficient organization scheme. All the main functions are specified in the left sidebar, with the extra tools moved to an icon at the top.
Aesthetically, the program has evolved a lot, and now we can say that it is really pleasing to the eye. It is worth highlighting the well selected color scheme and the well designed icons, which end up generating an original style. The final version of this update even brought a translation into Portuguese, completing the advantages of this application.
We certainly recommend using the IObit Uninstaller on your system even for day-to-day uninstallations. It is one of those essential tools to keep your PC always clean and working to its full potential. To further enhance your computer's performance, you can use other IObit services, such as Advanced SystemCare and Driver Booster .
Pro & Cons
Pro
Uninstall even the most stubborn programs

Performs deep cleaning after uninstallation

Many extra tools

New beautiful and organized interface
Cons
We didn't find any negatives.
Reviews IObit Uninstaller