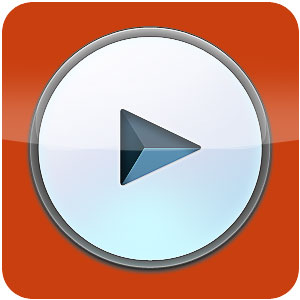 K-Lite Codec Pack Full
Version 14.5.5
Free
What are you talking about…
Description
A complete package full of advantages for you to watch all your movies, videos and music on PC
K-Lite Codec Pack Full is a complete collection of codecs and related tools for watching and listening to all your movies, videos and music on your computer. Great especially for those who love downloading files from the internet via P2P sharers , because today many data has different extensions (WMV, AVI, MPEG, MP4, MP2 etc.) and without codecs, players can't run them.
But after all, what are codecs?
Codecs are signal encoders / decoders to make audio and video files playable. Many of them do not come preinstalled with the operating system, requiring user effort to find them on the Internet, as each codec is available separately from developers.
However, K-Lite Codec Pack Full strives to bring together in a single package all the essential codecs to play from the most popular formats to a few rare ones. In short, it's a user-friendly solution for anyone who wants to play favorite media files and doesn't want to suffer from problematic searches or installations.
Highlights
The program has some advantages compared to other codec packages: it is always up to date, easy to install - that means you can select the components you want to install - and has no codec conflicts. To top it off, K-Lite Codec Pack Full is free of red tape and third party software, so it is clean and does not cause headaches.
Features that make a difference:
Software is constantly updated with new codecs;
At installation, each component can be selected separately;
Lets you choose profiles to add filters to your needs;
The uninstaller removes all files from the package, including records;
All added codecs are tested for no conflicts and errors;
K-Lite Codec Pack Full detects inoperative system codecs and filters, removing them if necessary.
The K-Lite Codec Pack also has an audio / video player, known as Media Player Classic , capable of playing all formats included in the package. Additional tools include: GraphEdit, GSpot Codec Information Appliance, AVI Fixed, FourCC Changer, VobSubStrip for subtitles and a bitrate calculator.
Check out some of the supported formats now
K-Lite Codec Pack Full has a huge amount of codecs, so now know only the most popular:
DivX (AVI), XviD (AVI), CoreAVC, On2 VP6, On2 VP7, MPEG-1, MPEG-2, x265;
Intel Indeo, Intel I.263, huffyuv, I420, YV12, AC3, DTS, LPCM, MP1, MP2;
AAC, Vorbis OGG, MusePack (RadLight), WavPack (CoreWavPack), DirectVobSub;
OptimFROG (RadLight), DC-Bass, ffdshow, Vorbis, DivX.
DirectShow font filters: AVI Splitter, MP4 Splitter, Matroska Splitter, OGG Splitter, FLV Splitter, MPEG PS Splitter, CDDA Reader, CDXA Reader, AC3 / DTS Source and AAC Parser.
Our opinion about K-Lite Codec Pack Full
The internet is growing and consequently multimedia content has found new means and technologies to propagate. Thus, it is common to come across audio and video files that do not play without properly installed codecs. Today there are several packages spread around the web, but few are complete as K-Lite Codec Pack Full.
When starting with the installation, it is worth mentioning the possibility to choose between the files that can be installed, making life easier for those who do not want to include a range of associated codecs. While codecs let you view your files on any player, the package also offers Media Player Classic, which is great for more modest computers.
Anyone wishing to remove the product will also encounter no problems as uninstalling the software removes all program components and registry keys in the operating system. Anyway, if you are having difficulty viewing or listening to your favorite media files, K-Lite Codec Pack Full is an effective solution.
Pro & Cons
Pro
We did not find any positives.
Cons
We didn't find any negatives.
Reviews K-Lite Codec Pack Full