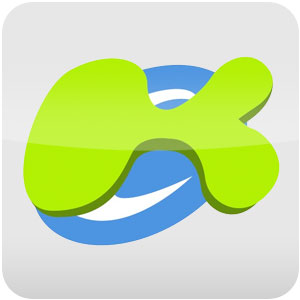 K-Lite Mega Codec Pack
Version 13.1.6
Free
What are you talking about…
Description
Everything you need to play audio and video files
Along with the popularization of the internet, more and more different formats have emerged for compression of video and audio files. Thanks to this compression, the size of the files decreases and sometimes they become compatible with certain programs or games. And that's why if you want to play files with certain encodings, you need to have the right codecs.
They are the codecs that decode and enable you to watch the video in DivX, or listen to an MP3 song. Often a specific program was needed that would bring together the possibility of opening certain files - which often complicated the user who wanted compatibility with different formats.
K-Lite Mega Codec Pack, the most powerful package in the K-Lite series, already includes K-Lite Codec Pack Full and Real Alternative . It's a complete package, containing everything you need to play your movies without having any headaches. It includes a large collection of VFW ( Video For Windows ) and ACM ( Audio Compression Manager ) codecs, DirectShow filters, and various tools.
These codecs are constantly updated, and hardly cause any kind of inconvenience to run certain types of files, as they do not conflict with each other, nor do they "bug".
What's inside the package
In this package of utilities called K-Lite Mega Codec Pack, you find the codecs listed below and several others less conventional:
Video formats

: Xvid, DivX, H.264, VP6, VP7, MPEG-2, MPEG-1, Indeo 4 and 5, MP4, FLV, H.261 and RealMedia;

Audio formats

: AC3, MP1, MP2, MP3, Vorbis, AAC and AMR.
The collection also includes a number of tools, such as the Tweak Tool (which identifies damaged codecs and filters and helps you sort or remove them), Media Info Lite (analyzes a media file and displays detailed information about it) and VobSub , used to show SUB subtitle in videos.
Playing back your media files
Besides these and other tools, it is also included a very light and functional player: the Media Player Classic . It is an excellent program and hardly anyone does not know it nowadays, because it has become extremely popular.
This is due to the fact that it plays audio and video without weighing in the computer, also allowing several different configurations. The application supports all formats of K-Lite Mega Codec Pack and is much better than other players out there. Compatible with filters, subtitles and DVD movies.
Our opinion about K-Lite Mega Codec Pack
It has become absolutely indispensable a package like this. The K-Lite Mega Codec Pack is a requirement for anyone who has reinstalled their system, since only then do you guarantee all the codecs needed to open media files.
A very large advantage of using the complete package is that you will hardly have trouble running a file from now on because it is ready for any compatibility situation with audio and video files.
Installation is extremely easy and has an excellent customization. There are several "profiles" to choose from depending on your need. But nothing prevents you from checking and unchecking the boxes of what you want to install on your computer, and you can choose only what is necessary.
Because it is so uncomplicated, the package is aimed at both lay users (who only want to watch their videos) and advanced users (who are already accustomed to dealing with codecs, both for coding and for decoding videos). It ends up being a simple and easy solution.
However, if you want an even faster feature, you can try the Media Player Classic Homecinema, a lightweight player that already comes with several codecs, but without the need to install them.
Pro & Cons
Pro
We did not find any positives.
Cons
We didn't find any negatives.
Reviews K-Lite Mega Codec Pack