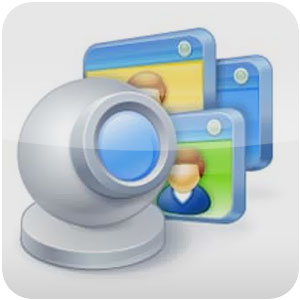 ManyCam Virtual Webcam
Version 6.5.0
Free
59.47 MB
Updated : 17/08/2018
Manycam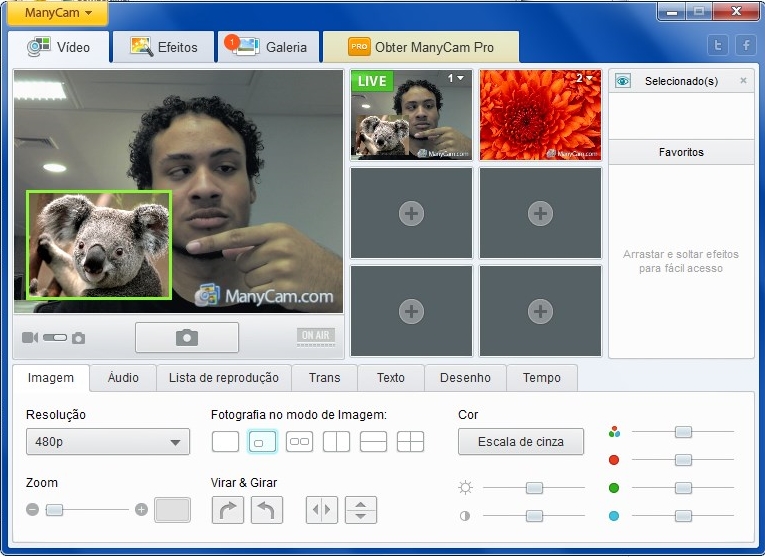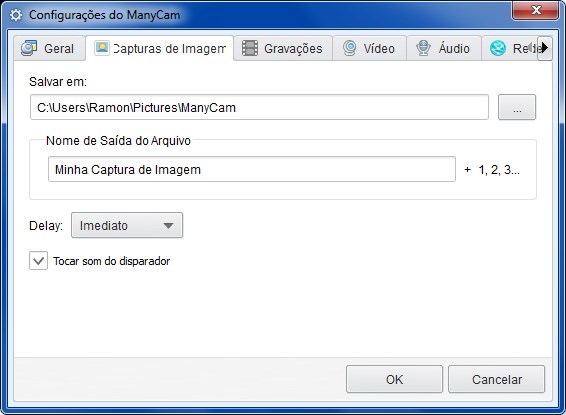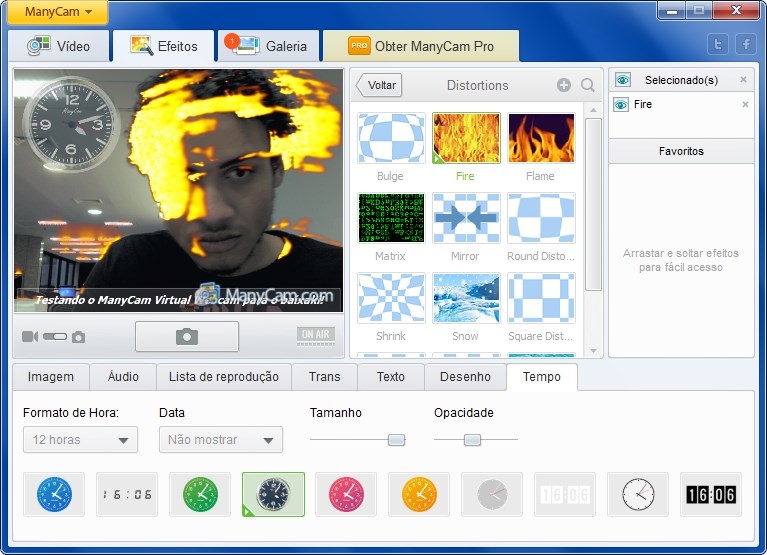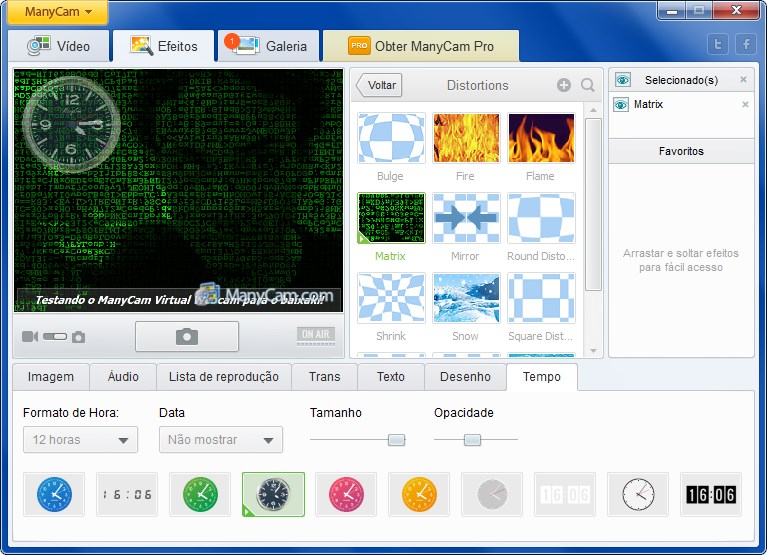 What are you talking about…
Description
Give your video conferences a boost by adding fun effects to your webcam
ManyCam Virtual Webcam is a program made especially for those who like to videoconference with several people at the same time, chatting through the webcam with their best friends and family.
The utility acts as a sort of video mixer, acting quite similarly to the equipment used by television stations when viewing live programming.
Basically, you have two video channels at your disposal (six channels on the pro version) and you can switch between them using a dry cut ("Crop" button) or smooth transition ("Trans"). You can also place a video file or photo on any of the channels, and you can stream everything that happens on your Desktop (or any specific area).
Turbocharging your webcam
And ManyCam's functions don't stop there: The utility also lets you add a host of special effects and editing filters to customize the way your webcam records video files. There are even some text frames and tools you can use to decorate your image channels and make your conferences even more dynamic. If you like, you can also draw freely using painting tools that are very similar to those found in programs like Paint and Photoscape.
Finally, ManyCam features a series of weather widgets that you can place on your video screen to display local time in real time. That way, no one has to look at the tiny standard Windows system clock while chatting with you via Skype !
What's New in Version 4.0
The latest edition of ManyCam Virtual Webcam marks the debut of a completely revamped interface that is much simpler for novice users to understand. Now all the functions of the program are divided into three main tabs: Video (where you make primary webcam settings and transfer the transmission between different video channels), Effects (where you add filters and special effects) and Gallery ( where you can view and organize the photos or videos you recorded through the app).
And speaking of effects, there are also fun new filters you can use to make your conversations even more fun. You can now even use some unpublished emoticons that were inserted in this update. And if the sheer amount of tools available confuses you, don't hesitate to use the new, new search bar to find what you want.
Among the other minor enhancements we can find in ManyCam 4.0, we could not fail to mention the "On Air" tag (which shows in real time which image channel you are currently using), the new settings window and the ability to record videos. in MP4 format (maximum resolution 1024x768 pixels).
Do you use the Pro version? Bad news...
Unfortunately, it is not possible to upgrade for free from third to fourth versions of ManyCam even if you have purchased a license for the professional edition of ManyCam. This means you will need to shell out another good buck if you are considering downloading ManyCam Virtual Webcam 4.0 Pro. The upgrade, however, will have a 50% discount off its conventional value for users who have already purchased the Professional Edition for earlier versions of the utility.
Also note that you can import your custom video effects from ManyCam 3.0 during the 4.0 installation process. This way, you don't lose some of your settings and preferences that you used to use often in the previous build of the app. It is also important to remember that most of the ManyCam effects library will be downloaded by the program's installer, so this process may take a while depending on the speed of your internet connection.
Our opinion about ManyCam Virtual Webcam
ManyCam is a virtually indispensable program for those who frequently use their webcam to chat with their friends via Skype or other similar programs. With the upgrade to version 4.0, the utility has gained a much more intuitive interface and is even easier to use, making it perfect for inexperienced users. Completely refurbished and of a much higher quality, the special effects also immediately appeal to the beauty and variety.
It's a shame that many software features are only available in the pro version (such as the largest number of video channels, for example). Still, the filters and customization tools present in the utility are very pleasing and capable of amusing a lot of people. How about putting a virtual hat or glasses on yourself? It's worth checking out this amazing software!
Pro & Cons
Pro
Simple, intuitive and organized interface

High quality and varied effects

Lets you quickly switch between two video channels

Lets you save your videos to MP4
Cons
Many tools locked in this free version
Reviews ManyCam Virtual Webcam