Minecraft
Version 1.9 Combat Update
Free for test
660 KB
Updated : 01/10/2021
Mojang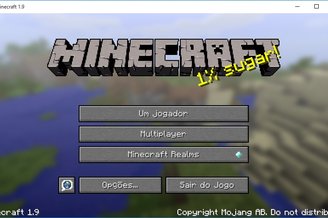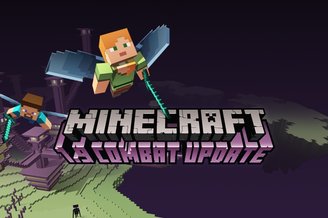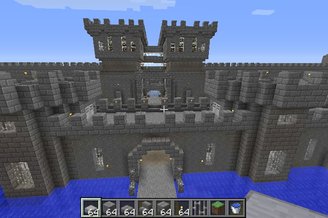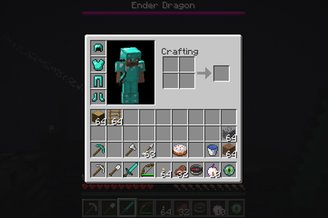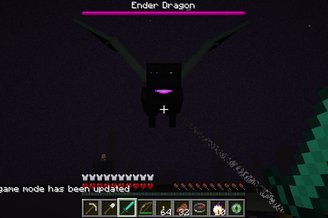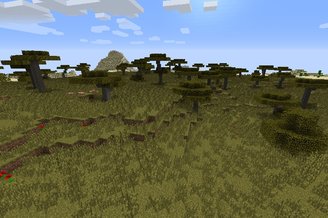 What are you talking about…
Description
A world of blocks for you to explore, confront monsters and unleash your imagination
Minecraft is a first-person game that gives you the chance to explore a world made completely by blocks - be they land, stone, sand or other elements found in nature - and create your own adventure.
To play Minecraft, you must have a Mojang account. If you do not have one, click here and fill in the data to register. It is also worth remembering that the game is paid, although it has a demo version. To know the full version, click here.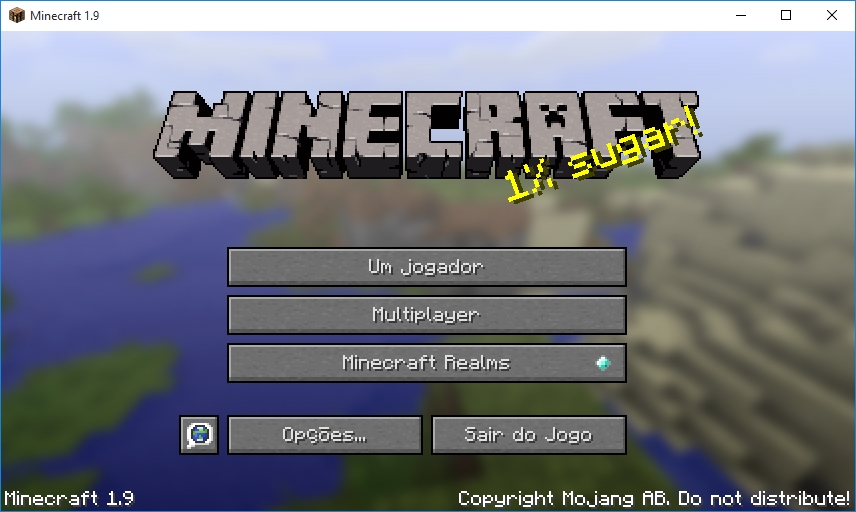 Create or explore? You choose
As stated above, Minecraft brings a gigantic universe to you, but what to do with it lies with the player. For this, the game has two distinct modes of game, being "Survival" and "Creative". There is also a third mode, called "Hardcore", which is identical to the "Survival", with the difference of having a permanent death system.
Survival
The first mode of Minecraft puts you in an extreme survival challenge. Left alone in a world full of dangers, your initial goal here is to stay alive, collecting food and sheltering from the perils of the night, such as zombies, giant spiders, skeletons, and the fearsome Creeper.
At the same time, you have the opportunity to explore and create all kinds of construction if you are skilled enough. This is because all Minecraft blocks (with the exception of a single one) are breakable and collectible, with the help of the right tools, allowing the assembly not only of structures such as tools and tools.
From this, it is possible to use, for example, boulders and wood to build an efficient stone pick or erect an imposing castle with polished stones. And how about using some iron bars to build swords and armor, to start off in a deadly clash against the legendary Ender Dragon?
Creative
If what attracted you to the world of Minecraft blocks was just the possibility of building incredible monuments, the "Creative" mode is the solution. Here there is no limitation of life, features or movement: your character flies, is invincible, destroys any block with a click and has unlimited blocks of any kind within reach.
Customize it!
Minecraft by itself is already an incredible game. It can be said, however, that what you have access to in the original version of the title is only a small part of the adventure (or even a base), since the game comes prepared to be completely modified.
Want to explore a cubed version of The Legend of Zelda ? There is a mod for this. Need more efficient ways to clear a path on a mountain? Just download a pack of new explosives .
These, of course, are just some of the advantages offered by the game. Minecraft has a gigantic active community, with players adding new mods daily - just find one that is to your liking. If you want to learn how to insert a mod in the game, just click here to see a complete tutorial of the process.
Greater than ever
Minecraft is already a gigantic game, with worlds bigger than anyone could explore in life and a variety of impressive scenarios. Well, since version 1.7.2 the title has gained an even greater amount of biomes, among canyons, savannas, regions of pure ice and several others.
With that, the game not only doubled the number of available scenarios, but also gained a number of new materials. Soon, get ready to meet a variety of new items and combinations to not only explore the world of Minecraft, but also make even more amazing builds.
Sharing Experiences
If there was a game that made the commented gameplays become popular, this was definitely Minecraft. So there are many who want to use the game to enter the world of video gameplay on YouTube - however, there are several people who simply give up because of the difficulty of preparing the recording programs correctly.
Fortunately, version 1.7.4 of the game brought a welcome new to those who have always wanted to share their gaming with the rest of the world. This is because now Minecraft has integration with the Twitch: to activate the function, just press the F6 key. If you want to configure the function, simply access the in-game options.
To be able to use this feature, you must first have a Twitch account. This, in turn, needs to be connected to your Mojang account - to do so, click here and add your Twitch in the appropriate field to complete the integration.
Combat Time
Tired of always being in the monotonous battles of Minecraft 1.8.9? Well be aware that the update 1.9 of the famous block game promises to change this, rethinking much of the game's combat system. To begin with, Mojang added shields and the possibility of enchanting his arrows; in addition, Minecraft now allows the characters to walk with two pieces of equipment at once - one in each hand - and can use them with mouse clicks.
Do not think, however, that you will simply be able to go around destroying everything on the way thanks to the new mechanics. To compensate for this increase in power, armor defense was reduced, while the weapons gained a cooldown system.
And what does this change the fighting? Basically, it's no use going out clicking like crazy to kill enemies, as the weapons need to "recharge" their blows; If you attack before the bar fills up, your attack will come off weaker. At least, in compensation, the sword and the ax have gained special attacks, which allow area attacks and cause enormous damage when the bar is full, respectively.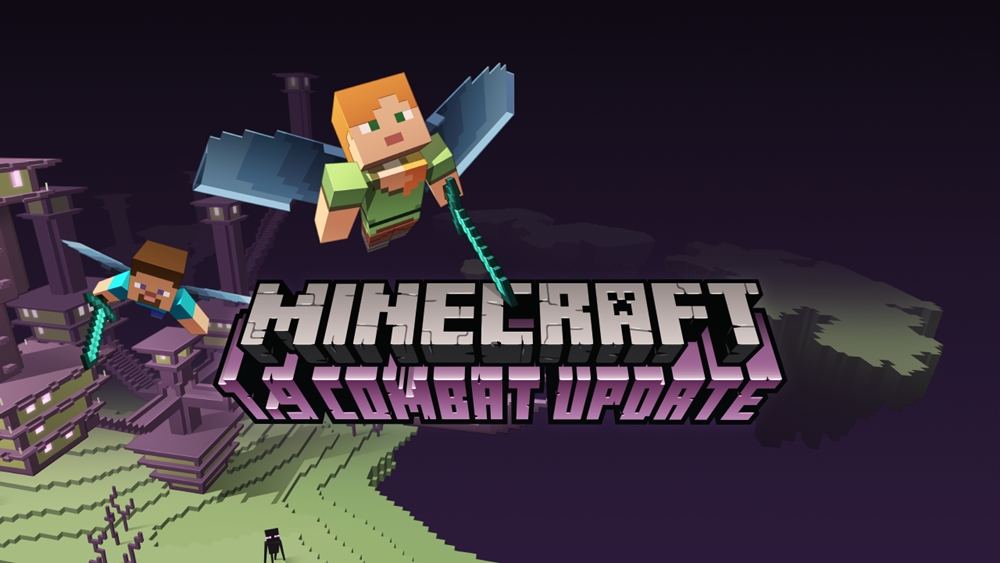 The end is just the beginning
It is important to note that, although update 1.9 focuses on combat, new mechanics were not the only additions. Alongside them, Mojang brought a huge expansion to The End - yes, that place you used to visit to end the classic boss Ender Dragon.
The news brought to the map is several. After defeating the Ender Dragon, you will have access to several portals that take you to other floating islands of the scene, all full of new enemies and blocks. There are even small forts scattered about these places, which hide rare treasures; is the case, for example, of the Elytras, unique items of these castles that allow your character to glide when jumping from a high place.
Controls
Mouse: look;
Left mouse click: the

taca / smash blocks

;
Right-click:

interact with objects / use the item in the left hand

;
Space key: jump;
Shift key: sneak;
Key E: access the inventory;
Q key: throws items on the floor;
Keys 1 to 9: selects the items.
Our opinion about Minecraft
You might even think Minecraft is good because of the huge success it has made since its "discovery." But it is only by playing that you can see how fun this title can be: the game is simply amazing in every way, offering a game that is as complex or diversified as the player seeks.
Freedom above all
"Freedom"; this is the term that best defines the main quality of Minecraft. Do you want the experience and challenge of surviving in an inhospitable environment? There's a lot of it here. Would you rather just see what you can create with endless materials and creativity? There is also room for that in the game. Have you tired of both possibilities and want more blocks, enemies, powers or goals? There are countless mods to solve this problem.
At the same time, so much freedom acts like a double-edged sword for the game, making it the biggest weakness of Minecraft for some people. The fact is that there is no clear goal in the basic modes of play; so anyone who does not have the patience to set their own goals will definitely tire of this block world quickly.
All this, of course, would not do any good without good gameplay. And in this respect Minecraft does not disappoint: using commands similar to those of a common FPS, chances are you have no problem learning the basics of the game.
On the other hand, again the least patients may have problems with the game here due to their completely free item creation system. Since there are no assembly guides, some may give up before they can even mount their first pick.
Cubic beauty
If you're just a fan of realistic graphics like Battlefield, Minecraft probably does not look very handsome. But for those who do not care about it, this game promises some of the most beautiful graphics anyone can imagine.
Since it generates random scenarios, exploring the Minecraft scenarios is always a surprise - you never know when you will find an impressive landscape. And believe me: running into an enormous underground ravine, a mountain range or a colossal cave is simply breathtaking.
A bad dream for the desktop, a nightmare for the notebook
If there is a big problem in Minecraft, this is definitely the weight it brings to your machine. But if before any PC that was running "suffered" to maintain it, now we have a series of improvements that make the game much lighter. The game is still not exactly lightweight, but you will not have as many headaches as before to play if you do not have a computer especially geared toward it.
Still, this situation remains complicated if you're on a notebook: it's not uncommon to suffer from overheating while playing Minecraft on a portable computer. And no use trying to run it on a gamer-oriented device - the result is the same. If you want to avoid this, the only solution is to avoid to the maximum open other programs next to the game; especially if we're talking about browsers or YouTube pages.
Just a taste
Minecraft has the perfect DEMO type to make you want to play more. That's because the game does not give you any limitation beyond the 100-minute test. Soon, you can really experience everything the title has to offer, from plains and caves to the creation of structures, in addition to the challenge of surviving.
And then, as fast as it begins, the demonstrative adventure ends. That is where DEMO shows another negative point: there is no way to re-access the testing world, even buying the game. Something like that can be pretty disheartening if you've done something great in those hundred minutes.
After all, this does not detract from the final quality of Minecraft. The game is simply amazing, giving you an almost infinite world to explore and a huge amount of mods to breathe new life into the adventure whenever necessary. Your only limitation to having fun here is your imagination.
Pro & Cons
Pro
Awesome scenery

Almost infinite world

Various game modes

Has support for mods

Simple gameplay

Gives total freedom to the player
Cons
Full freedom may be too much for some

Extremely heavy

Can not access demo world after buying the game