Mozilla Firefox Quantum
Version 67
Free
41.6 MB
Updated : 21/05/2019
Mozilla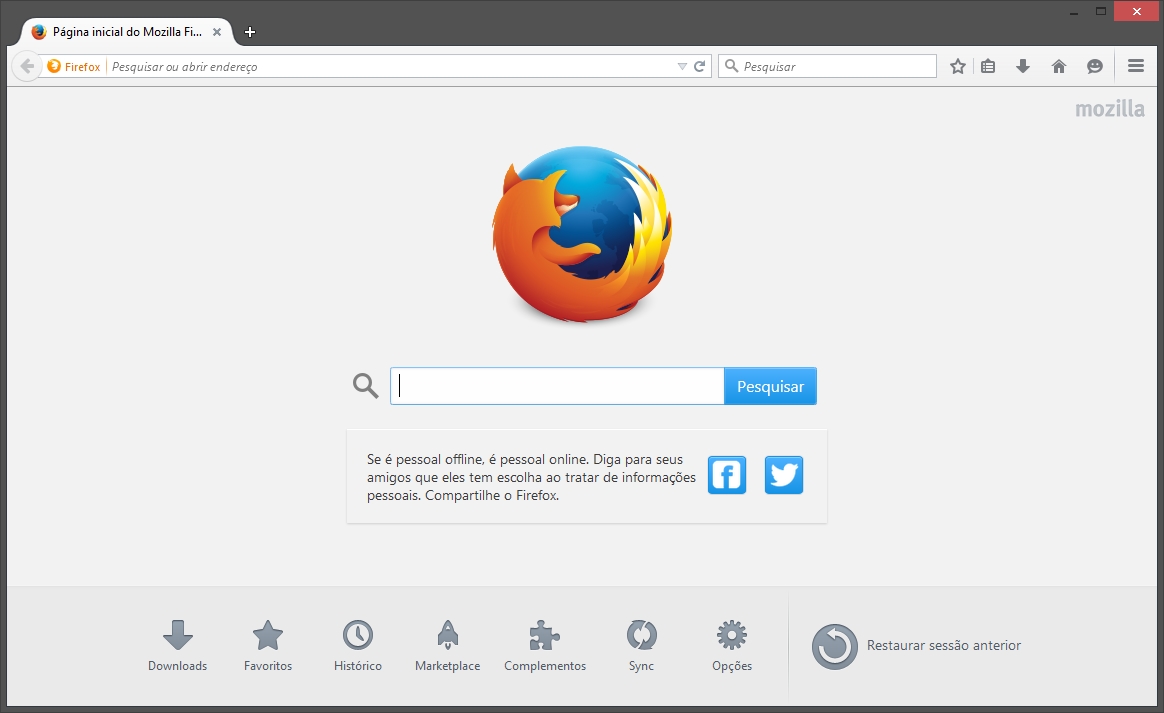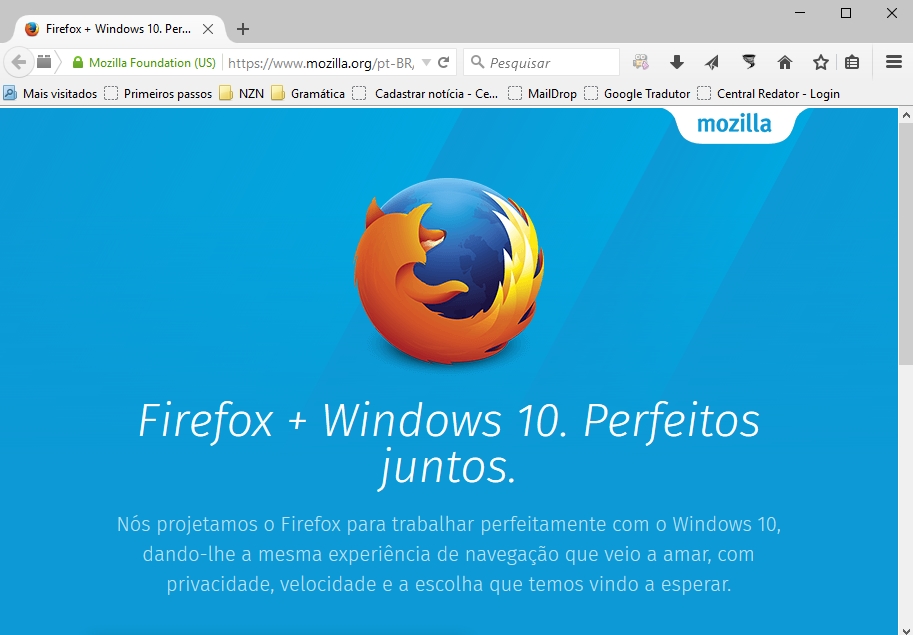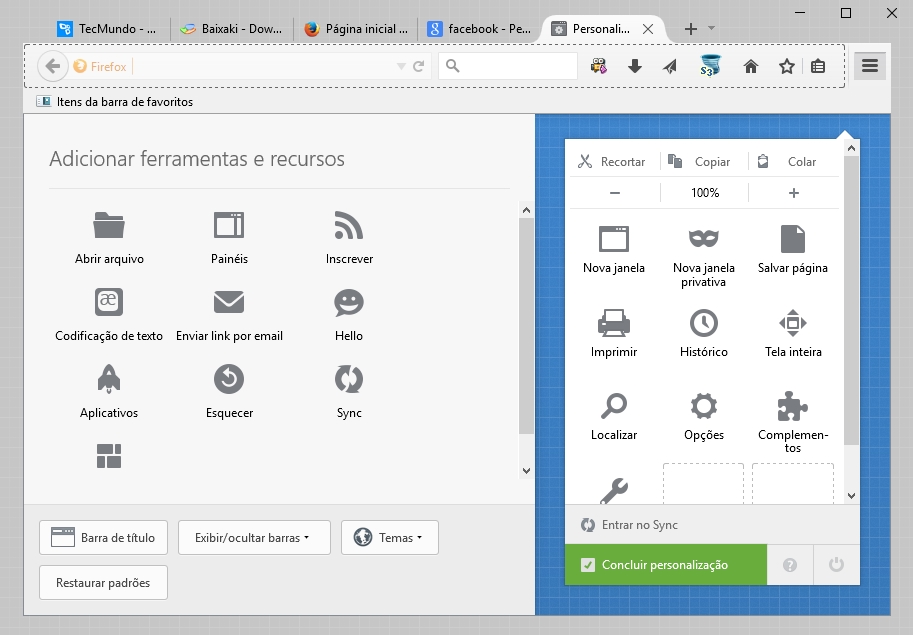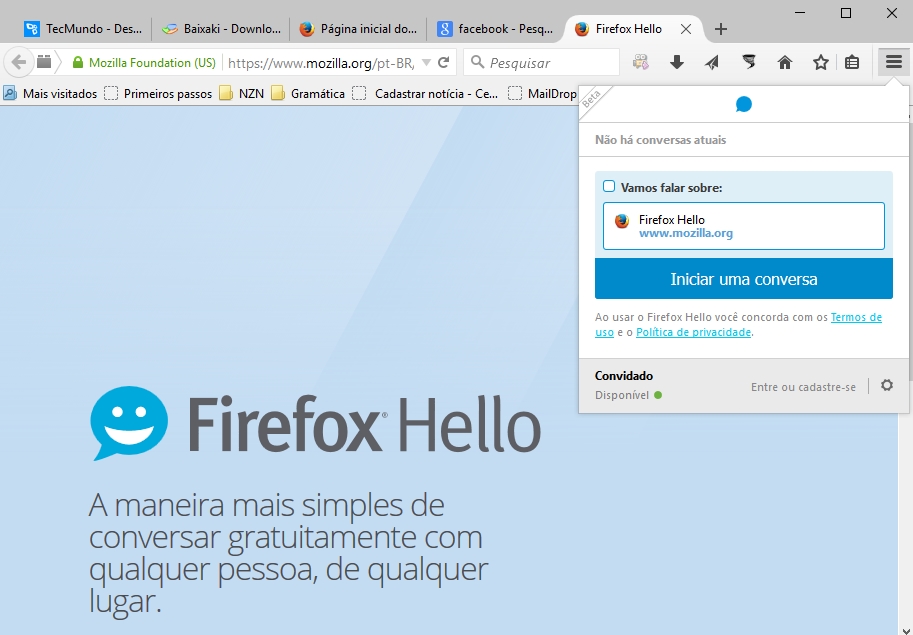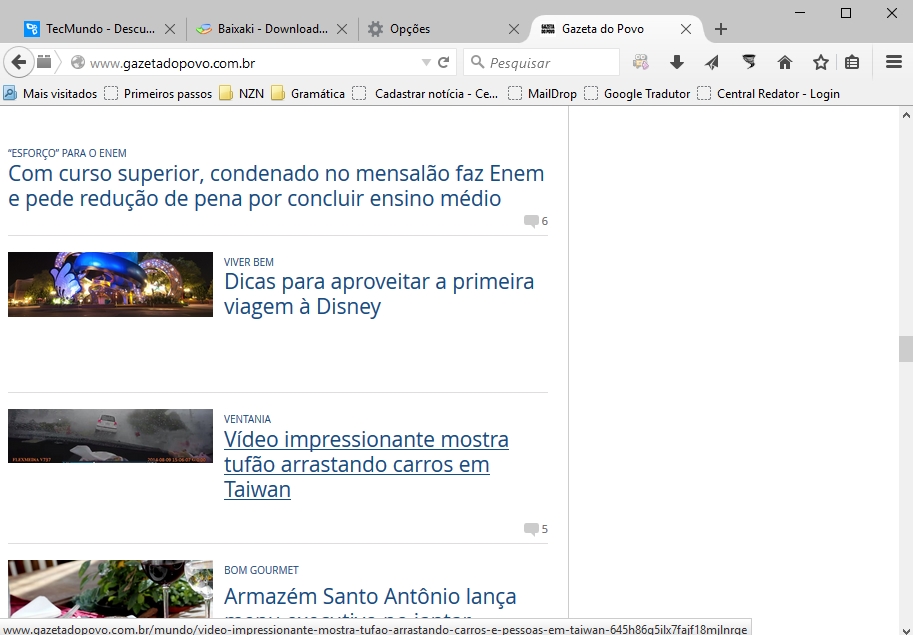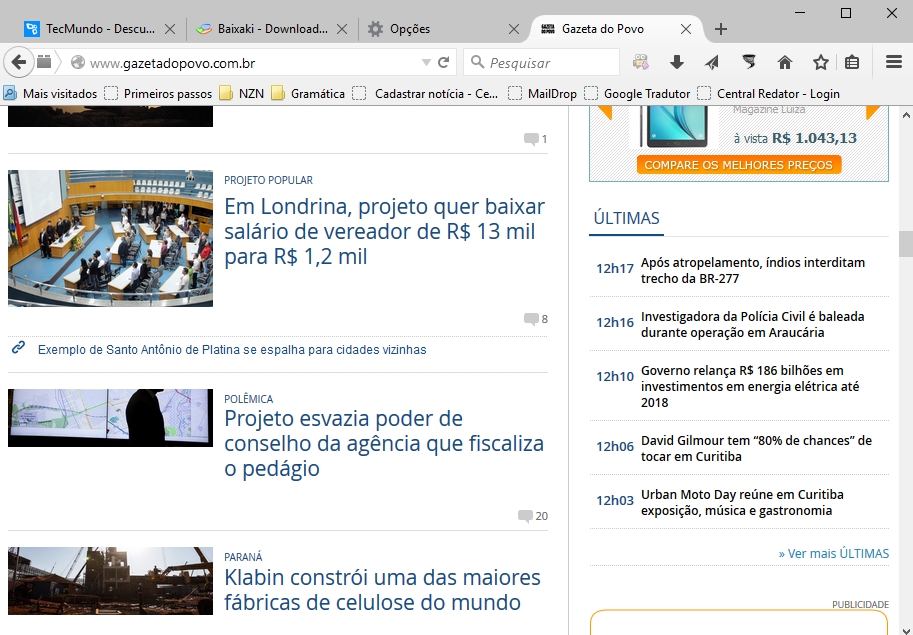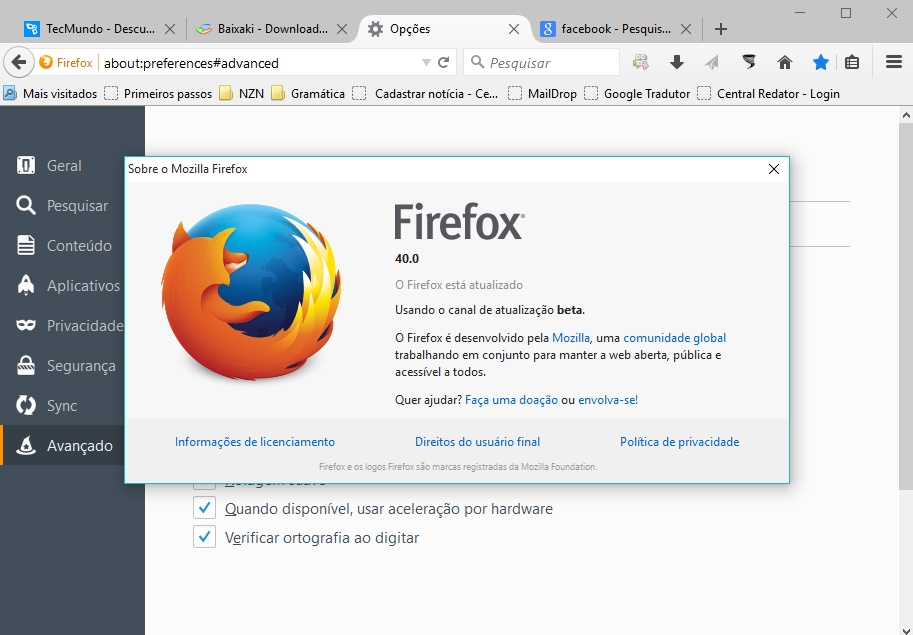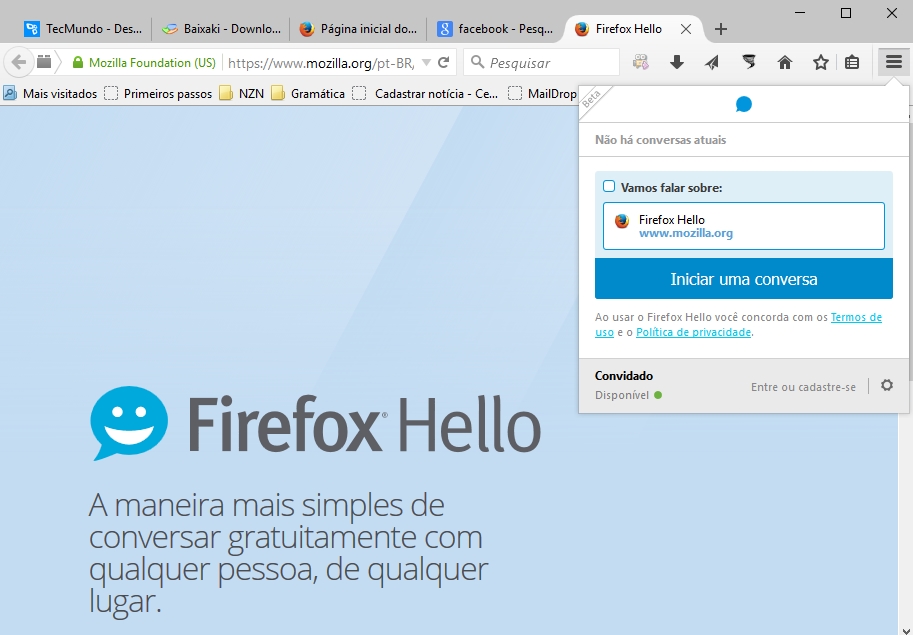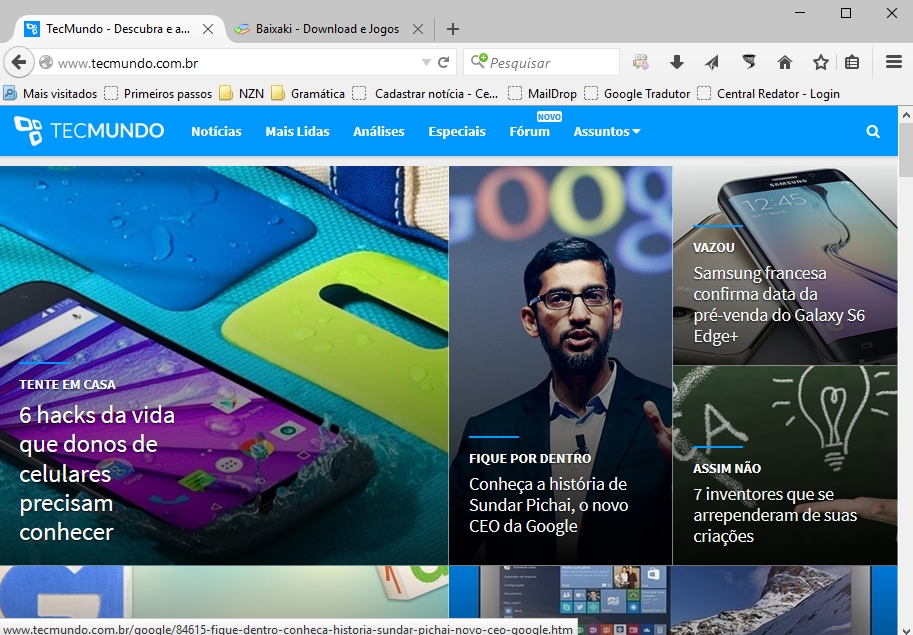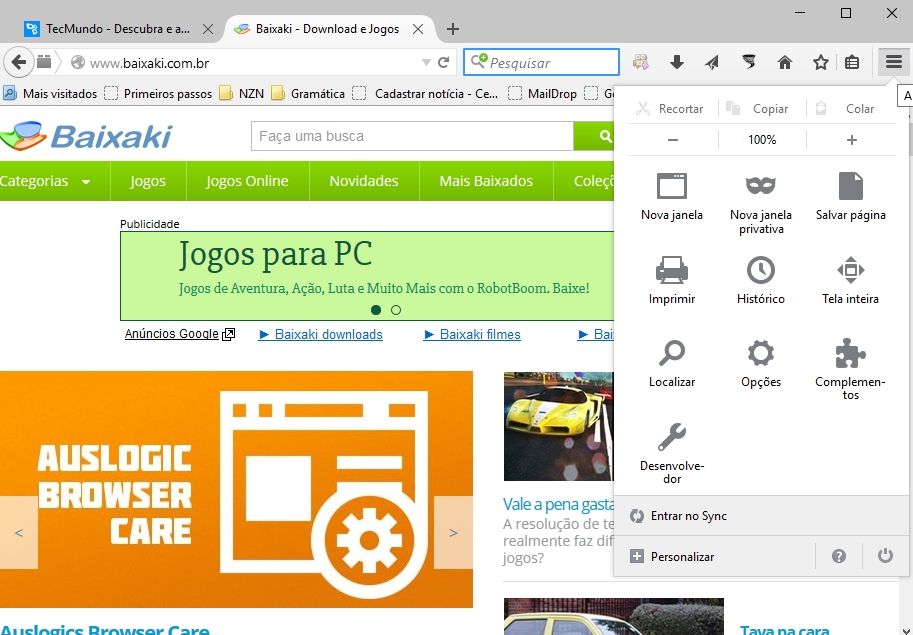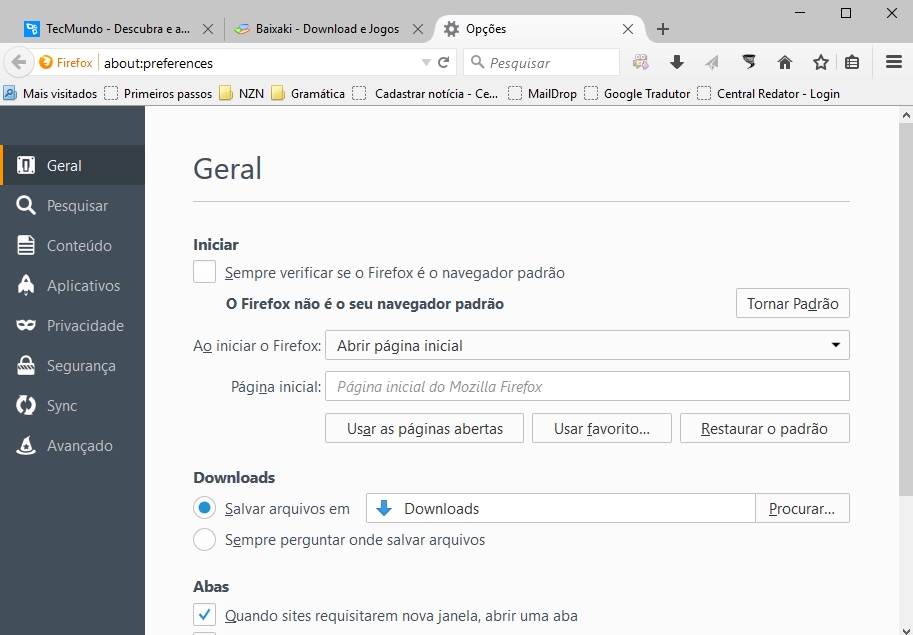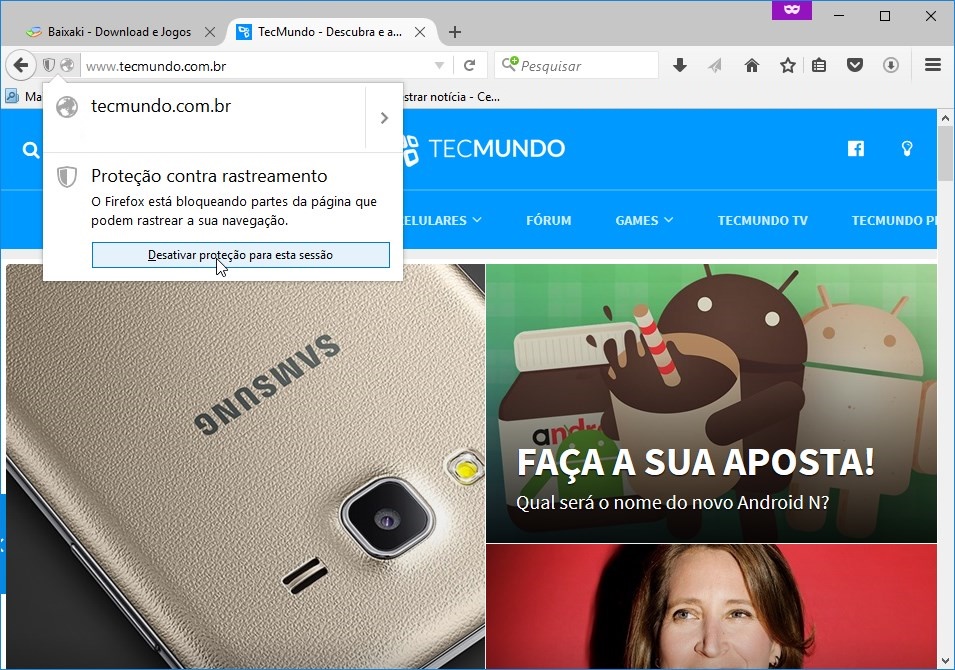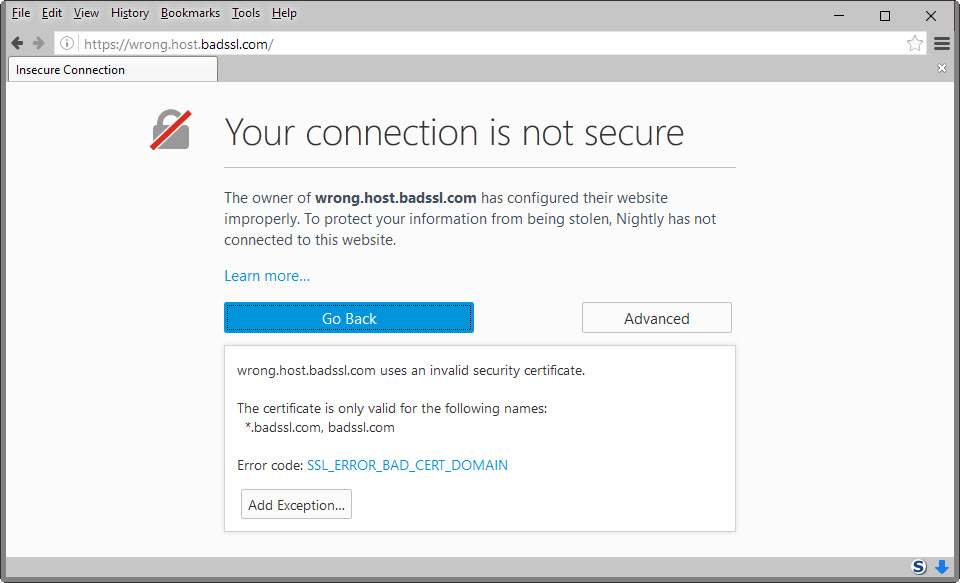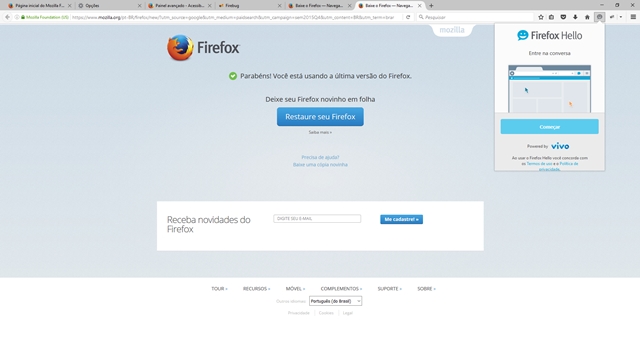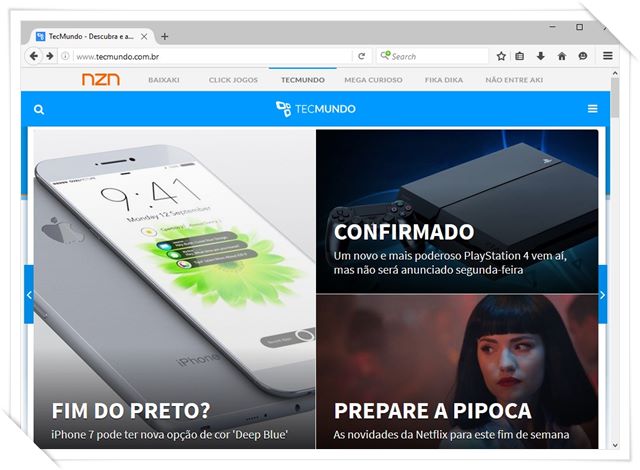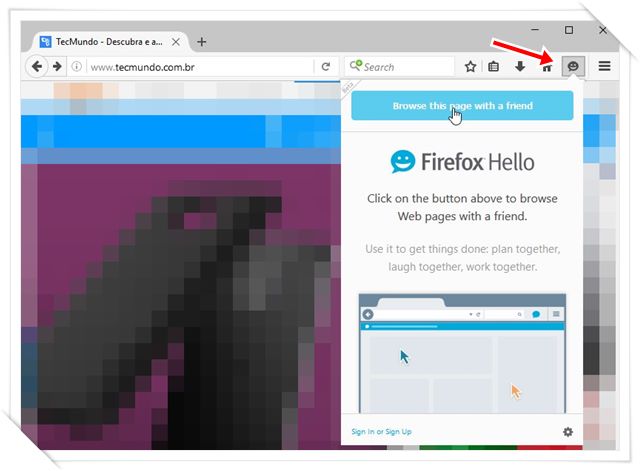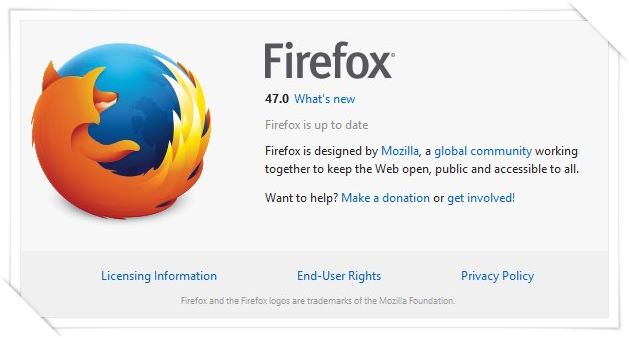 What are you talking about…
Description
The latest, stable version of Mozilla's powerful browser
Firefox is one of the most popular browsers on the web and the main product of the Mozilla Foundation, its sponsor.
In addition to being one of the most important browsers in the world, the application is usually referred to as the most successful free software project on the planet.
In an increasingly fierce market, the Raposa browser developer has adopted short-cycle updates planning with the intention of deploying new features, fixing issues with greater agility, and consequently enhancing the browsing experience of its followers.
One of the main features of Mozilla Firefox is the freedom it offers the user when it comes to personalization. You can even choose the order and location of the browser menus and buttons, customize your experience with the software in detail. A huge amount of themes are also available, being possible to download them for free.
In addition, this browser supports extensions and has a store full of these features, to customize not only the appearance but also the use of the browser. You can also open the program in anonymous mode if you do not want to have the crawled use or logins and history saved in Firefox.
Also try the new Firefox 66.0.2 .
Say hello!
Recently, Firefox has improved some functions that were introduced in its predecessor versions. One of these tools was Hello - a chat service that allows you to share a web page with a friend, so you can shop or browse a link at the same time, and speak for video, audio, and text.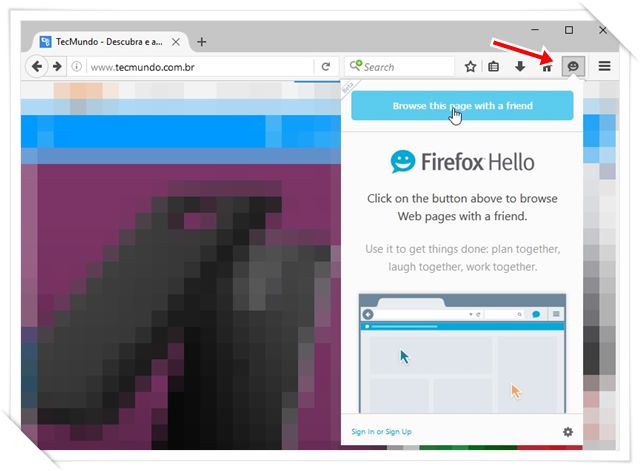 To start using Hello, just click on the icon (the smiley button in the right corner of the address bar) and authorize sharing. Then send the link to the other person and the conference is created, and only the chosen site is available to both people at the same time.
In the lower right corner of the window, the chat screen is displayed. You can either opt for a video or audio room as well as name it. Then just send the invitation by email or direct link to a friend. It is important to remember that it is indispensable to have a microphone or a webcam to communicate through the application.
Updates from version 48
In its version 48, Firefox has gained support for a multiprocessing system known as e10. The novelty promises to enhance the browsing experience by separating web content processes from those used by the browser interface. That way, even if an open page is consuming too much of your CPU, the browser will not suffer from gagging and locking in its tabs, buttons, and menus.

Other updates include changes to Firefox design to facilitate discovery by users. The first of these changes is adding more suggestions when you type something in the address bar, all coming up with a larger horizontal view - making the directions easier to read. Also, these hunches will include icons when they are pointing to a page that is part of your favorites or is already open.
The breakthrough panel, accessible using the "about: addons" command, was also redesigned by Mozilla, allowing users to further customize their browsing experiences. With the new look in this area, which uses images and direct texts, it is now possible to install highlight extensions with just one click.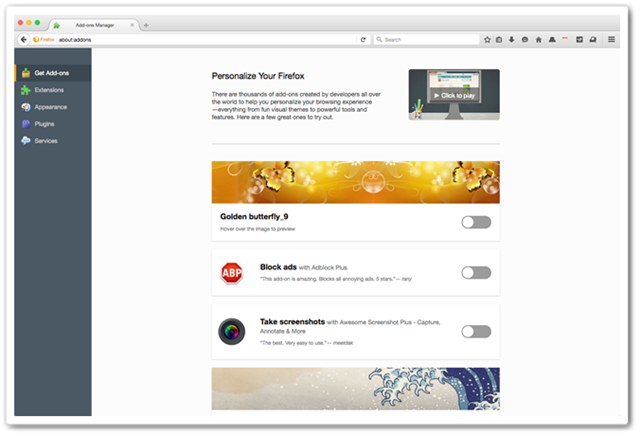 More safety
Version 48 of Firefox also comes with security measures that improve the protection of downloads made through the browser. With help from Google's Safe Browsing services, Mozilla added alerts against two additional types of threats: potentially unwanted software and unusual downloads.
The first of these new categories was designed to protect users against software that can make unexpected changes to the computer, and may collect personal information without consent or even use techniques that make it difficult to remove. The second division, in turn, refers to programs that may not be malicious or unwanted, but that are different from what they usually download - and therefore may not be what they really seek.

Recent changes to the Firefox interface include steps to ensure users better identify these alerts. Among these actions is the identification by means of colored symbols in the button of downloads, with yellow exclamations in programs potentially unwanted or unusual and red in malicious software. In these cases, user actions will have to be confirmed through dialog boxes, which will open automatically when clicking the warnings. This whole system, however, can be skipped if you wish.
Our opinion about Mozilla Firefox Quantum
Mozilla has followed the same Google policy of launching "closed versions" in a short time - more in order to demarcate territory and catch the attention of fans (and possible new users) than to release something really full of significant news.
The good part is that, despite a few changes in appearance, Firefox is always up to date with its features and supports, so you can expect an application capable of opening almost any website without many external plugins or any kind of content.
Simple and organized visual
Firefox has for some time adopted the minimalist pattern followed by most of the software in that interface category. With well organized menus, intuitive icons and full support for Portuguese, your interaction with the browser should happen in an uncomplicated and pleasant way - even if you have never touched it before.
The really interesting part - and missing in other browsers - is the ability to customize absolutely everything in it: from the color theme to the button position. You can leave the tools you use by hand and hide the features that are rarely used to make the interface cleaner.
Even faster
You can not complain about Mozilla Firefox's performance. It gives the message, and with grace, to act as a vehicle of Internet browsing for Internet users with any type of routine, from the beginners to those who have a more demanding application demand.
Even the high memory consumption, one of the problems mentioned in his earlier editions, has already been overcome. This means that even if specific tests from renowned institutes show Firefox behind other browsers, the existing millisecond difference does not affect your browsing experience.
Looking to the future
Another positive aspect of Raposa's browser is its concern about the growing use of HTML5 and its growing integration with online services and social networks - which in theory allows its followers to communicate and share content more easily . In version 47, for example, came the support for Google Widevine CDM, which allows you to watch content from multiple sites without needing Silverlight.
Another feature recently adopted by the application that shows the developer's concern for the future was the audio and video chat engine. Helped by Hello, it allows the Internet user to chat with a friend, family member or co-worker through video calls without the need to open other software, sharing a site for navigation and joint research.
Worth it?
Choosing a browser for day to day is an important task and may have more to do with affinity to the visual and "footprint" than to actually be one better than the other. That is, there are currently great browsers that can compete on an equal basis - Chrome , Opera , Edge, Firefox etc - and it's worth testing everyone in search of your favorite.
Pro & Cons
Pro
Reduced memory usage

Improved HTML5 support and social networking integration

Good navigation performance

Renowned interface to better match Windows 10

Protection against "unsigned" extensions
Cons
We didn't find any negatives.
Reviews Mozilla Firefox Quantum