Opera
Version 57.0.3098.76
Free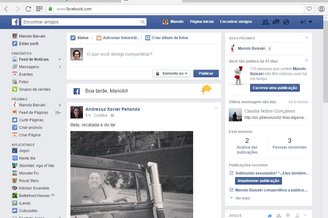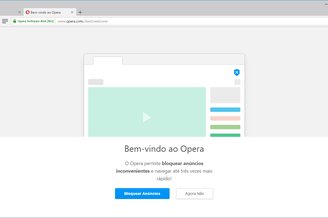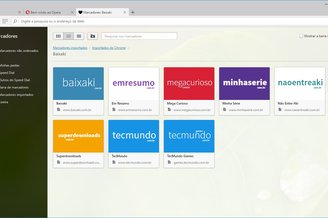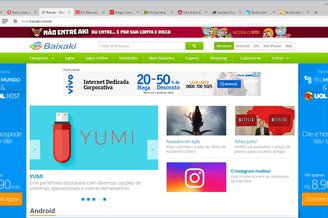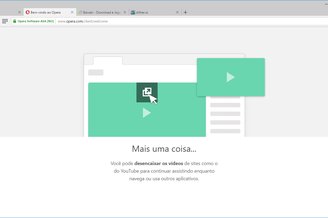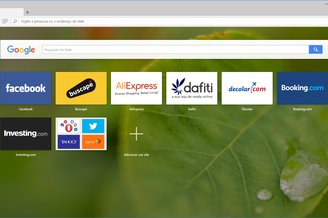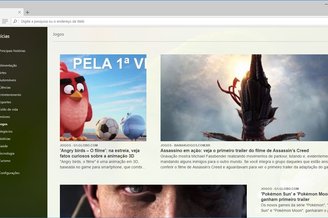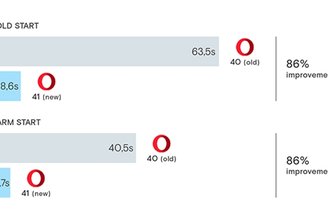 What are you talking about…
Description
New version of Opera brings faster browsing, laptop battery optimization and more
Opera is a worldwide web browser known to anyone who wants a reliable browser alternative to Google Chrome and Mozilla Firefox . The main highlight of this program is the way it "reimagines" much of what we are used to when using a browser.
While maintaining an interface with certain similarities compared to other browsers on the market, Opera bets on many different approaches and tools. Not only can it please those who are not satisfied with the way current browsers work, it also offers a host of unique functions.
Bookmarks
One of the first things that makes this very clear in Opera is its bookmark system. This is known in other browsers as "Favorites", but in it the item works much more advanced. There is a specific screen for them, and in this element you will find an organization of bookmark folders on the left and a screen for displaying items on the right.
You can search for bookmarks, rearrange everything around, and even share bookmark folders with friends. To do this, simply open a bookmark folder, select the items to share, and then tap "Share." Immediately, a link will be given to you to send to anyone you want. People who receive it can access it and import it into their browser or simply check the details.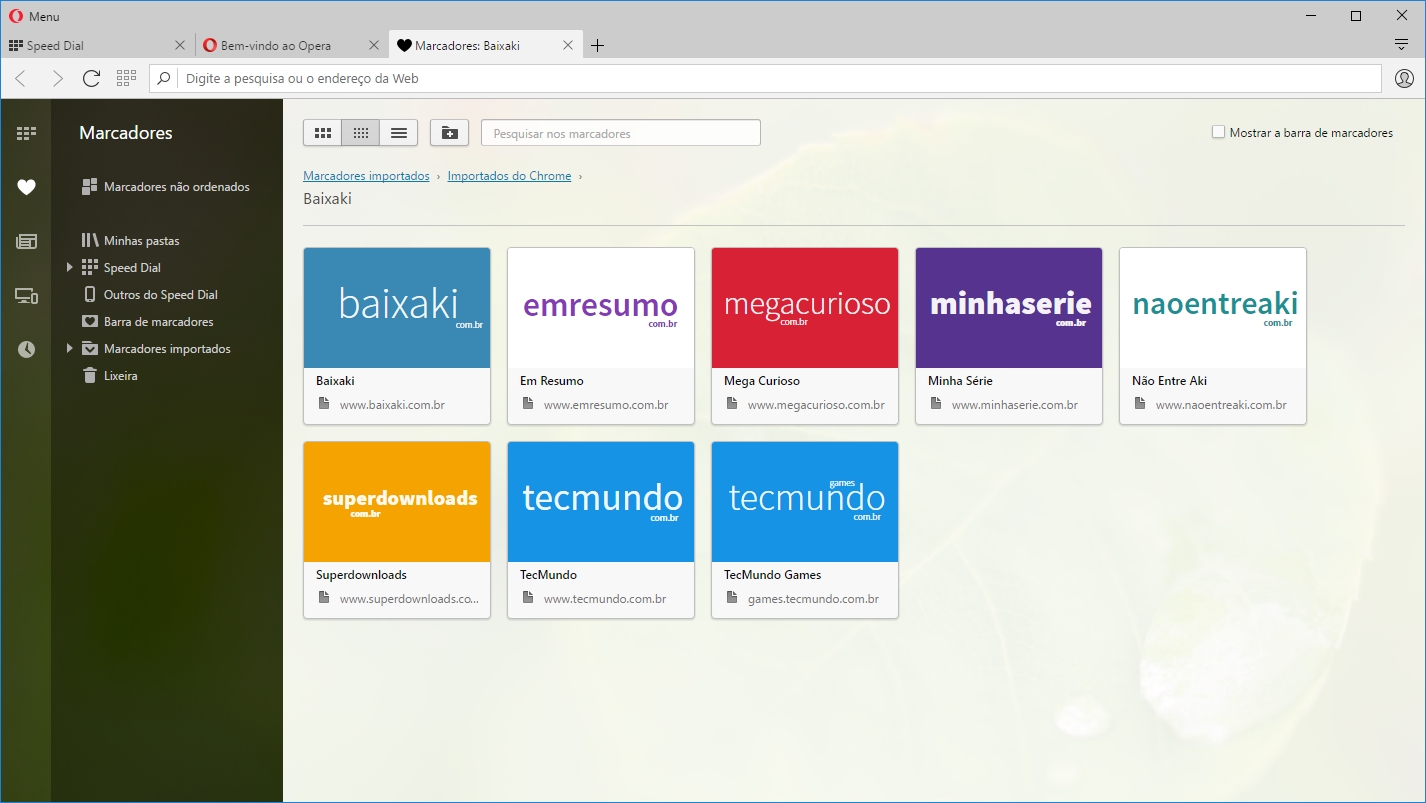 Even with all these big differences, using bookmarks is as easy as using bookmarks from another browser: just open a new tab and click on one of the saved items.
Turbo Navigation
For those who want to save money on their mobile data plans and navigate faster than usual, the solution is to use the Opera Turbo option , accessible from the browser's main menu. With this feature enabled, whenever you go to a site, it first goes through Opera Software's servers and has its images and other graphics compressed.
As a result, your computer doesn't have to download very heavy content from the web, which requires less effort from your connection as well as your browser to render it all. According to the developer, this lets you navigate up to 15% faster compared to Opera's previous compression engine. This still implies 70% less data usage.
Keeping an eye on the news
Another highlight of Opera Browser comes to make life easier for those who always want to know the latest happenings around the world: a tool that brings news of the most varied. Accessible as easily as bookmarks, this feature automatically selects the latest news and brings it all to you.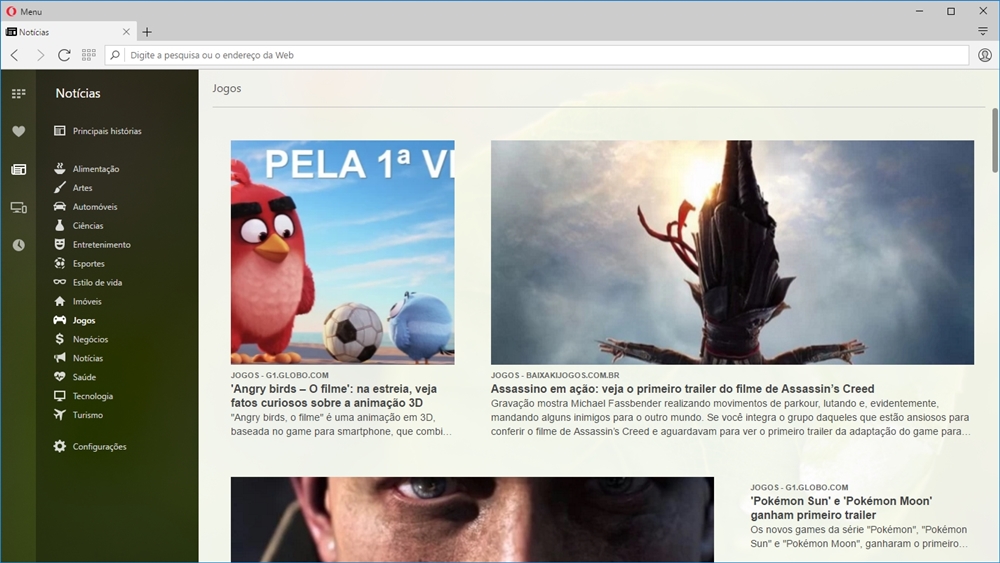 But what if some information is not relevant to your taste? This is certainly not a problem. For starters, Opera Browser can either display all of the world's top news at once or break it down into categories, and can remove entire sessions or change the language brought to you by program settings.
No ads
Suffering from the number of banners on the pages you access all day long? Do not worry. One of the main advantages offered by Opera is a tool that blocks such content, making page navigation up to three times faster.
Best of all, you can activate the option as soon as you open the browser for the first time; Just click the "Block Ads" button and use the program normally. If some content you want to access is blocked by it, you can manage software exceptions through Opera's settings.
Wherever you go
Last but not least, Opera Browser, like all major browsers on the market, comes ready to work across a wide range of platforms - whether on your PC, smartphone or tablet. To do this, the browser has a synchronization tool that allows you to have all your history, bookmarks and logins on any system simply by using your service account.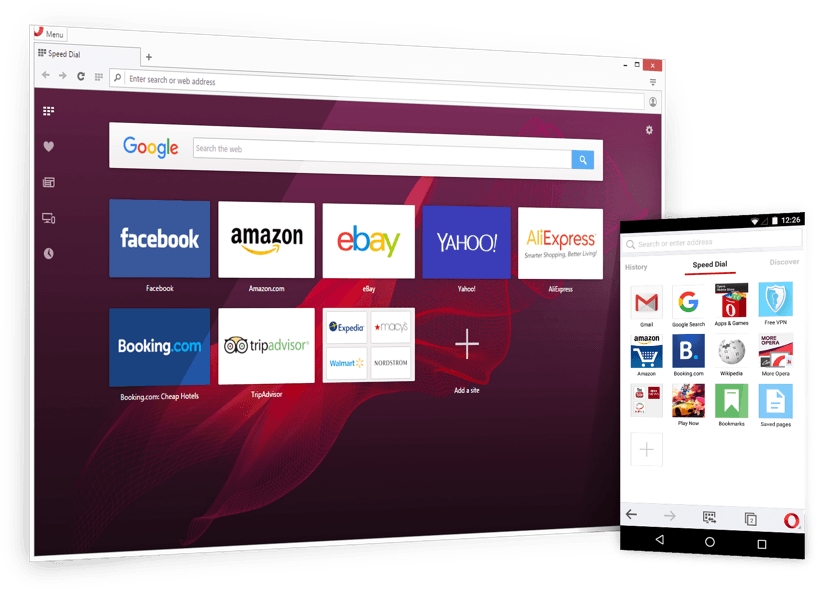 Not limited to this, Opera also has a tool that gives you extra protection and anonymity on any network you access. Thanks to the browser-integrated SurfEasy VPN service, all information sent by your browser is encrypted, allowing your data to be safe even on public WiFis and other potentially dangerous connections.
What's New in Version 41
Opera 41 includes a host of browser optimization features to "unburden" your hardware, especially if you use a laptop. One of the features is the faster browser startup, which has become smarter. Basically, opening eliminates unnecessary secondary processes and thus speeds up execution.
Another advantage of the upgrade is that, thanks to this "hack" of unnecessary functions, your laptop battery lasts longer if you use an Opera browser - which opens up to 50% faster! The promise is to take just over 6 seconds to open. Before, it was 13 seconds.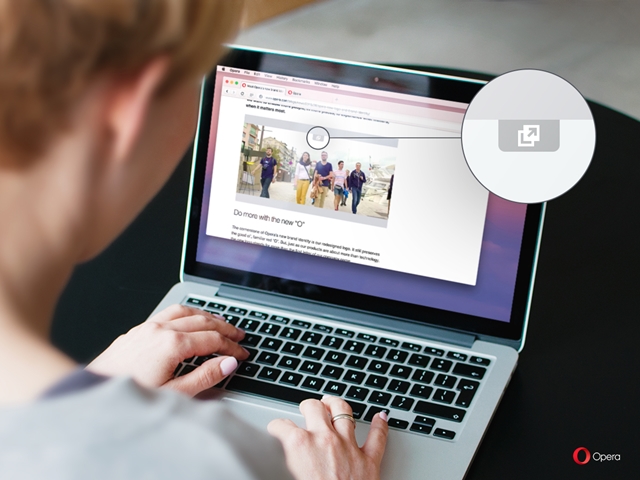 Up to 86% startup improvements even with many tabs
Even if you have many tabs open, Opera 41 optimized startup by up to 86%. Tests show that if 42 tabs are highlighted in the browser in previous sessions, the speed remains.
Features like VPN, native ad blocker and battery saver are available in pop-out so that the user has easy access and can easily modify these settings. Battery saver is especially useful at times such as video conferencing. If you are on a laptop, the range will be much longer with an Opera. The browser has the capacity to consume 30% less CPU resources.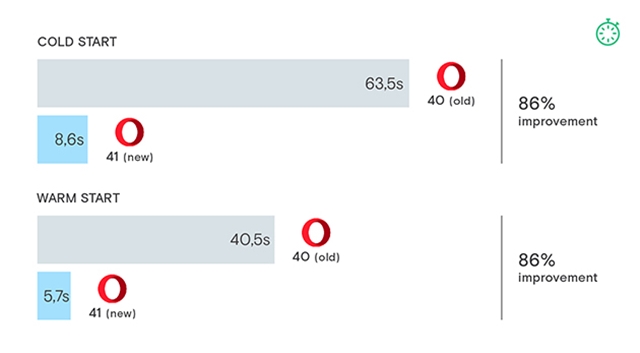 Custom News Feed
News buffs have plenty of news at hand. The way information is presented can be tailored to fit each user's needs into an extensive list of enhancements, including an option to add source, even if the user does not know the exact RSS URL.
On top of this concept, there is also browsing history, better layout of elements and customization of favorites. Not new, but optimized in Opera version 41.
Our opinion about Opera
Whereas Opera once looked more like a distant third near Chrome and Firefox, the browser can now easily compare with its competitors thanks to a series of usability and performance changes in the software. This is clear, for example, in its enormous stability and lightness, which allow multiple pages to load simultaneously without any locking.
No less impressive is the interface offered by Opera in its latest versions. Much cleaner and more modern, the developer struck a welcome balance in providing a simplified user experience with many large, colorful icons, but putting a lot of information on the screen simultaneously - and without making navigating inside the program confusing. .
Too much factory content but few additions
The various tools offered by Opera, in turn, are at the same time the browser's strength and weakness. Basically, there is no denying that this is the most robust browser ever "in the factory" with a ton of extra tools and options that enhance the user experience.
Examples of this are not lacking. In addition to coming with a news session, the program offers a completely different way to handle your favorites through its bookmark system. There's also its built-in VPN service, Opera Turbo to make browsing faster, an ad blocker ... Well, you've got the idea.
Unfortunately, the same is not true of Opera's list of external add-ons. There are few options for extensions to download from the browser store, and you don't find many themes for them either. At least the program can compensate with its many unique tools, but it still means that for certain tasks (say, for example, accessing Internet Banking), you will need a second browser.
Version 41: Great News
The features of browser version 41 bring you welcome functional news. Laptop-optimized battery life, better machine process utilization and faster startup make Opera a definitive browser especially for those who travel a lot and use laptops all the time.
The possibility of having a personalized news feed is also interesting. Plus, the browser was smart for those who don't like that advertising popping up all the time. Yes, there is a native blocker! This rules out the need for you to have to download an app to do this.
The best alternative browser
Whether or not Opera is worth a try is ultimately a matter of taste. But this, in fact, is great news, as we said at the beginning - after all, it means that it is performing better than the best browsers on the market.
Of course, it may lag behind competitors in some respects, but the difference between them is virtually irrelevant in the vast majority. Add to that the huge number of unique tools Opera brings and we have a really attractive option for anyone who is willing to try something a little different when surfing the web.
Pro & Cons
Pro
Flawless interface

Great bookmark system

Bookmark Sharing

New home screen

New history sync options between different devices

Native SurfEasy VPN Integration
Cons
Still few extensions

Lost in performance from version 35 to 36