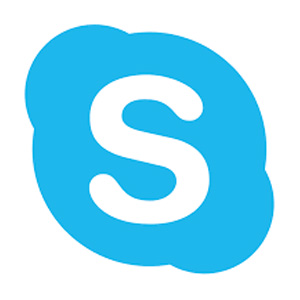 Skype
Version 8.34.0.78
Free
41.99 MB
Updated : 08/11/2019
Skype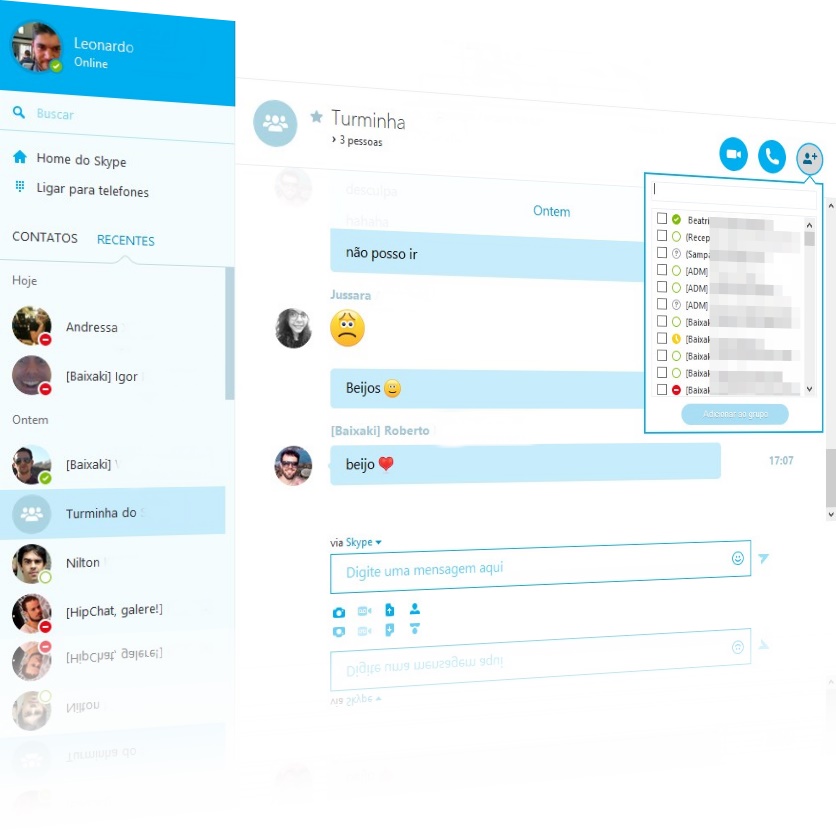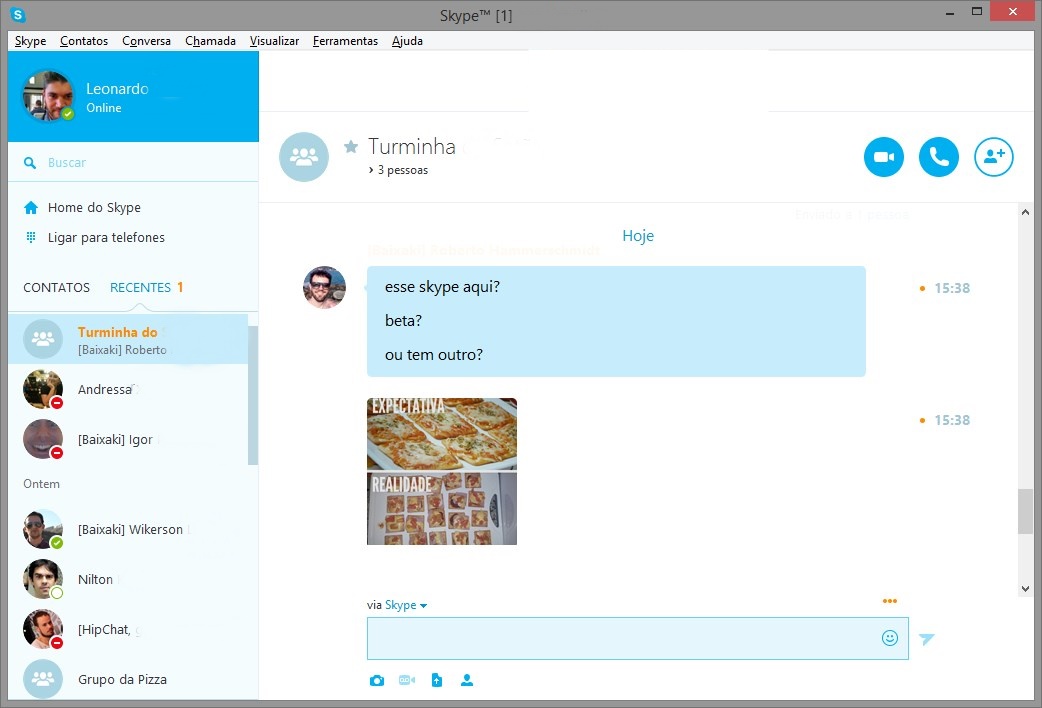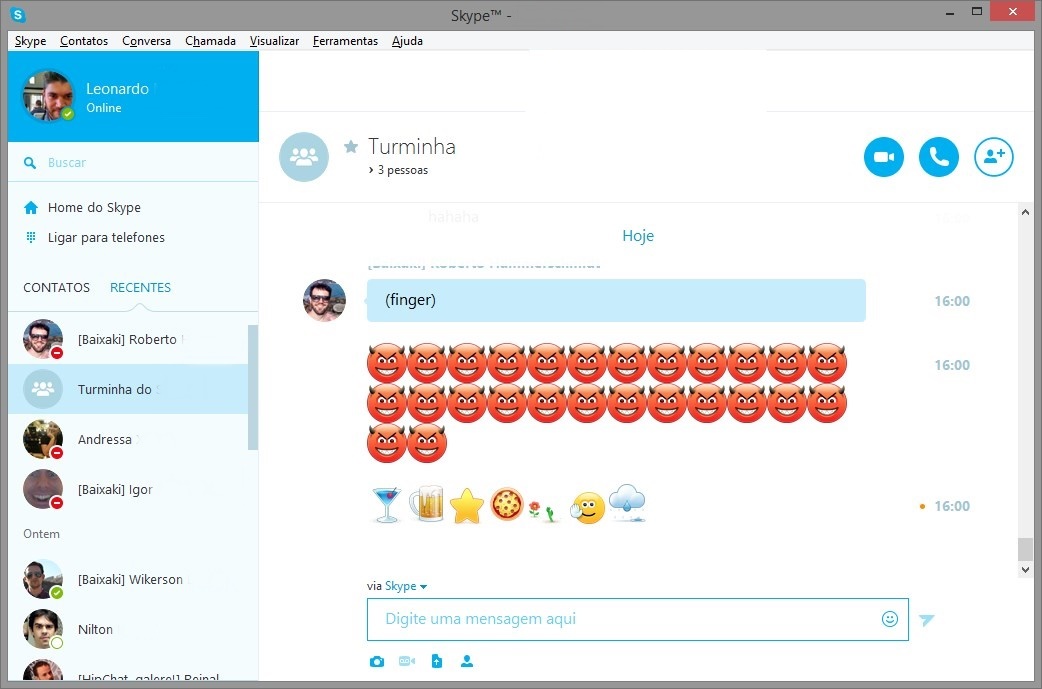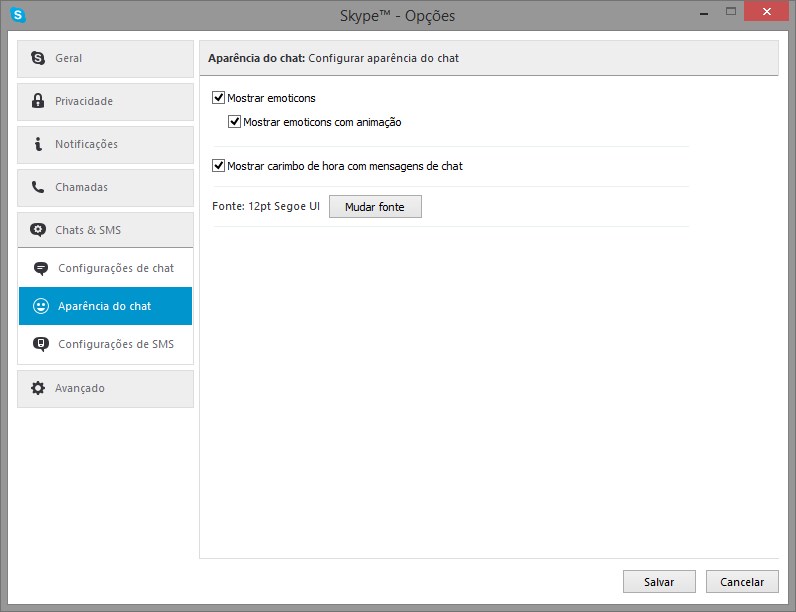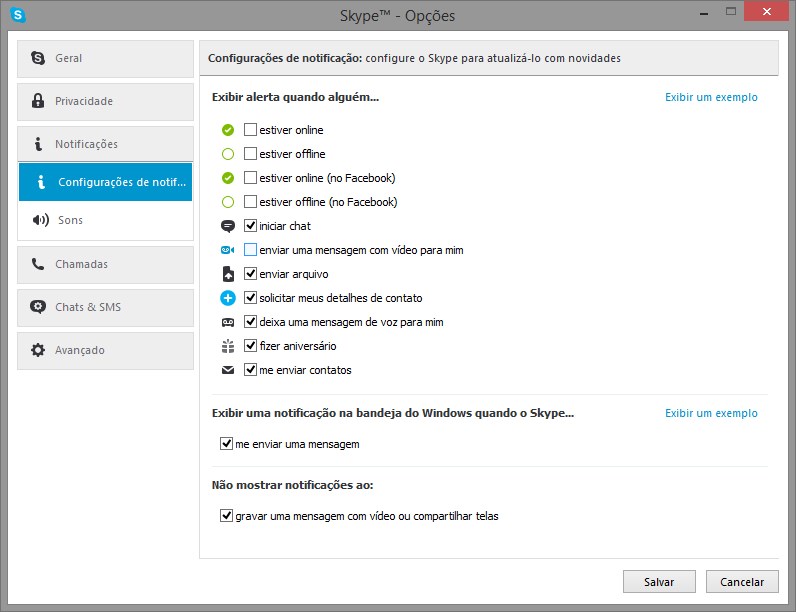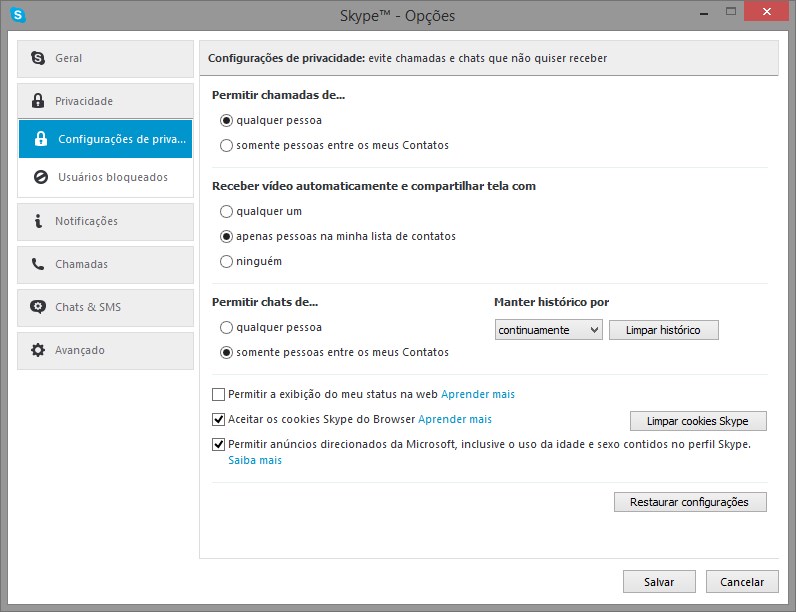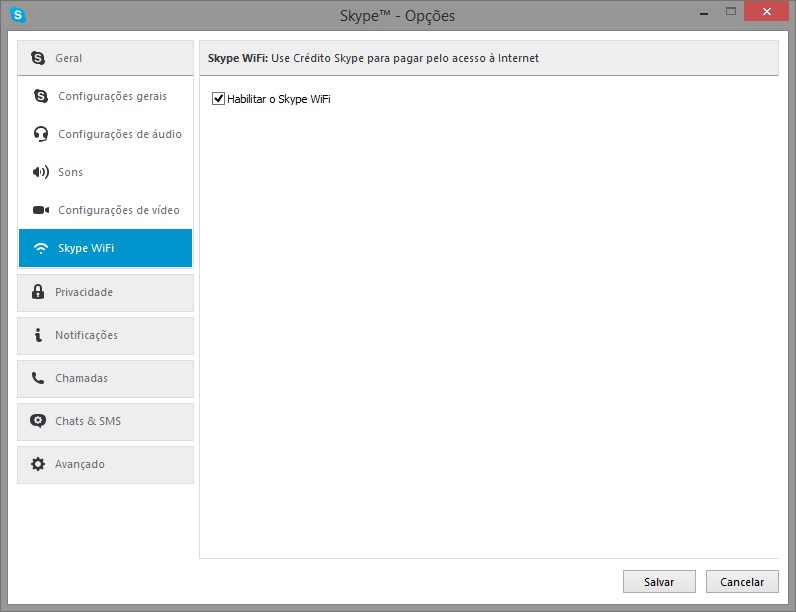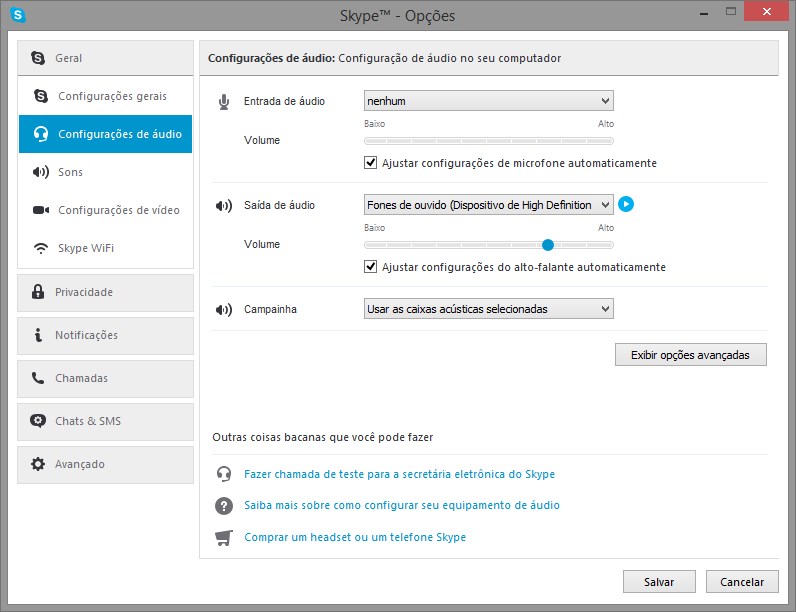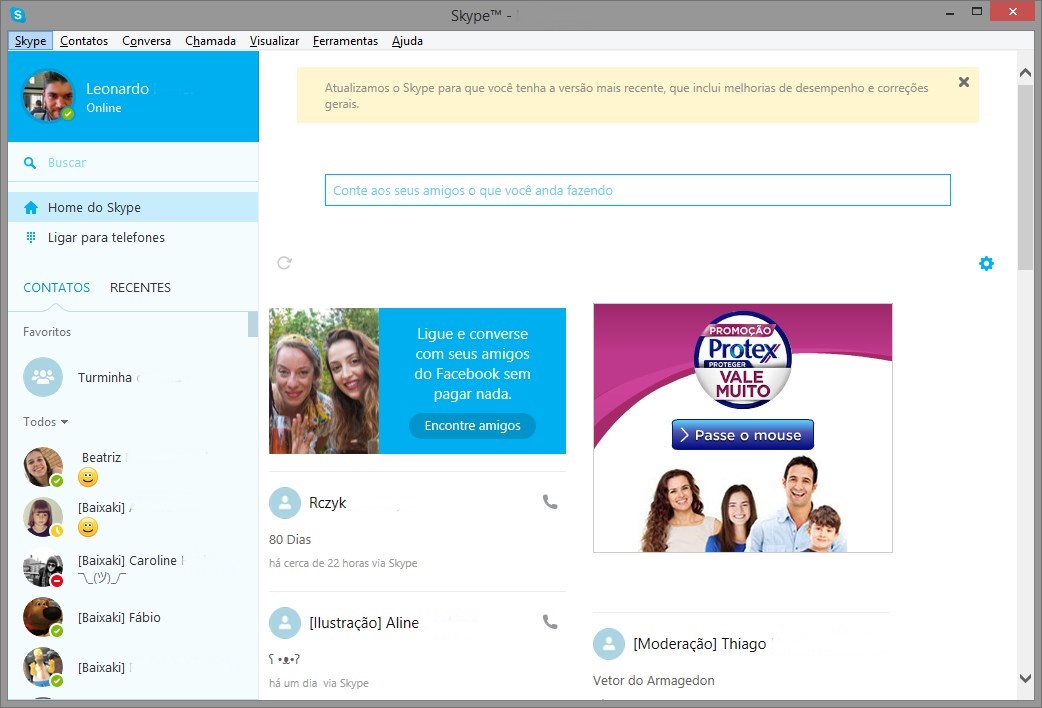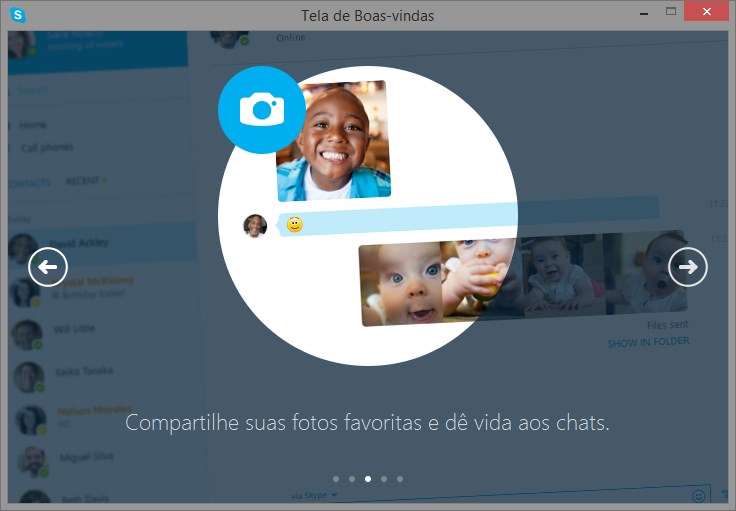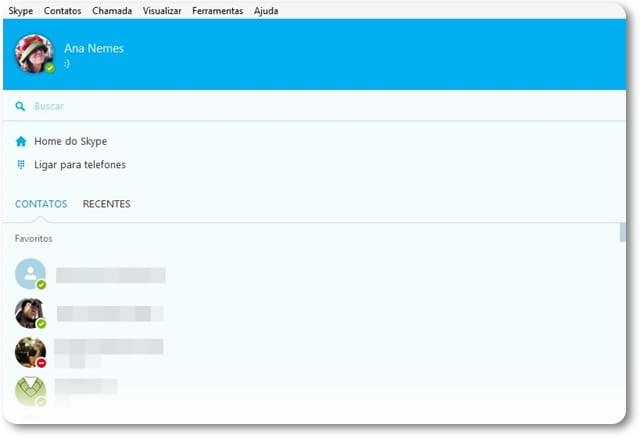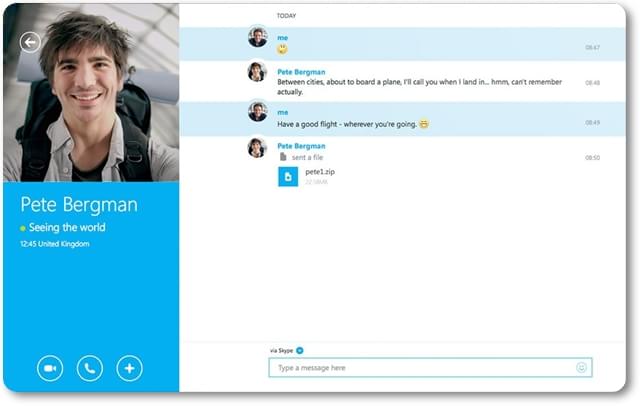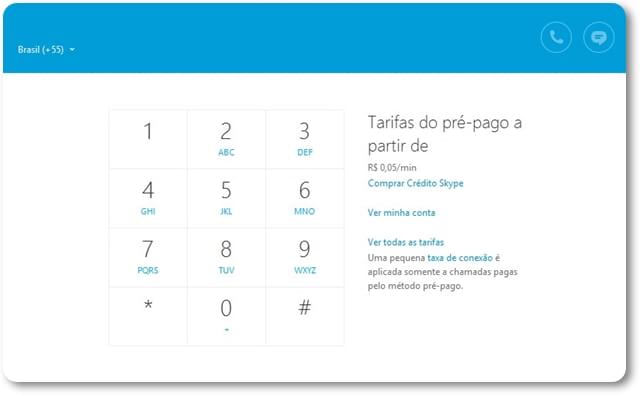 What are you talking about…
Description
The most complete messenger of today is new face and with better performance
Skype is one of today's most used instant messaging and video chat applications, a good way to communicate with friends who are away.
It brings chat with your announcements, allows calls to phones (service charged separately) and free video and audio conferences, including using a live translation system.
In addition to chatting with friends, you can share any type of file quickly - you just need to be online for the transfer to be possible. The latest versions of this app have made their appearance more like the Windows 8 Modern interface so that you can use Skype on any device with the same experience.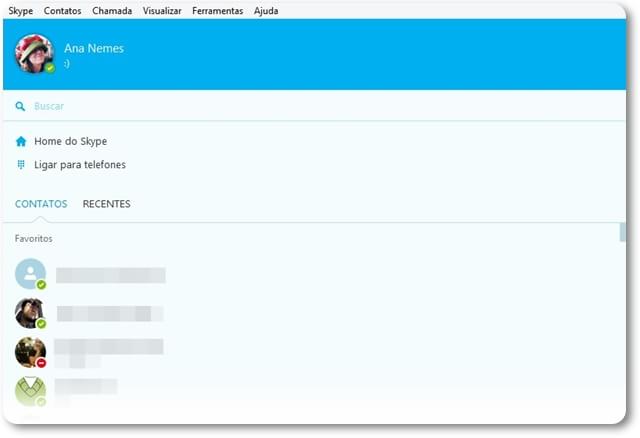 Unlimited Chat
Find your friends and start chatting for free using this app! It has emoticons and it is possible to send files in individual or group chats, without limit of amount of participants. Video and chat conferences are also free for as many participants as necessary.
Skype does not allow you to send personalized gifs and emoticons to the conversation, but you can choose from an extensive list of ready-made stickers if you want to send a little face in the middle of the chat. The texts are displayed in blue balloons, as is the case with almost all messengers for mobile devices; so it is easy to identify who sent each message.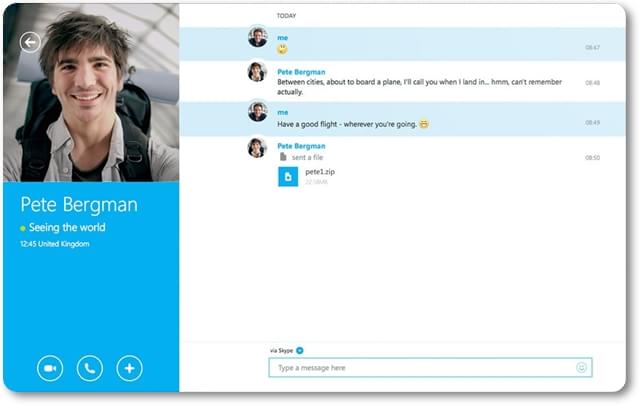 Skype phone calls and WiFi
Skype remains one of the most reliable solutions for making VoIP calls. This feature, however, is paid for and you need to buy credits to use. As link prices within Brazil have dropped dramatically in recent years, this tool will only really be useful when you need to talk to someone overseas.
It is possible to make calls to any type of phone, and it is not necessary for your recipient to have Skype installed. The program also sends SMS to mobile phones. Skype WiFi is a messenger solution that allows you to use the internet in places of public access, such as in airports, squares and restaurants that offer WiFi to subscribers, those access networks that are paid for.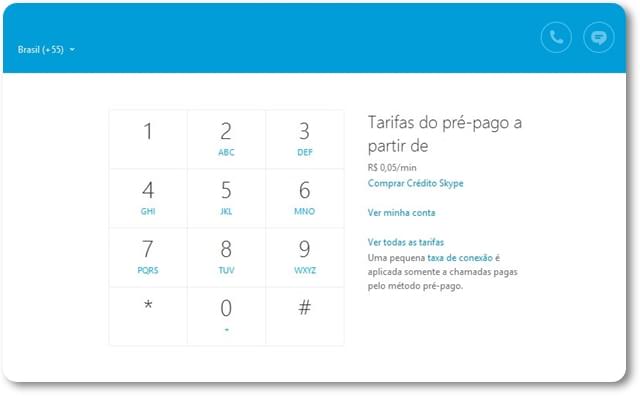 In these cases, you use your Skype credits to make the payment and enjoy the internet even when it is not available for free. Each place has different prices, and when you try to connect to a compatible network, the values are shown. The charge is made in minutes and the connection can be used for any type of navigation and not just Skype.
Skype Translator
Finally, after a period in Beta and limited to Windows 8, Skype Translator arrived in the app for the desktop. This feature promises to bring people closer together, being a convenient way to video chat with those who do not speak their language. He hears what you said and in seconds shows an on-screen translation, plus an automatic audio. Here's how it works:
This feature is available for free. You indicate your language, your friend's language and you can start chatting! For technical reasons, it is necessary to wait a little between your speech and the translation, in addition the recommendation of Microsoft is to speak in a calm and paused way, so that Skype can better understand what you are saying.
Our opinion about Skype
Skype is one of the best messengers today, especially for those who enjoy group conversations and video conferencing. It has a wide range of communication tools, including video and voice calls over the internet, live translation and even VoIP phone calls to anywhere in the world.
Other than that, the good old chat via text messages remains strong and strong and has been greatly improved in this new version of the program. However, although Skype is very good, if you do not intend to use the more advanced tools, it may be interesting to try other chat programs as well, since it has several details that could be improved.
What is missing on skype
Despite being a great program and increasingly stable, Skype is far from perfect. For those who use text chat predominantly, for example, they lack options that would make it much more dynamic and modern, such as the support for gifs and stickers normally shown in the conversation window.
This happens in Telegram , for example: you can send a photo and it is shown in the middle of the conversation and not necessarily downloaded to your computer. This feature makes chats more fun and you can use photos and gifs to demonstrate emotions that are difficult to pass in text mode.
Skype does not have these tools - and it does not look like it's going to change anytime soon. All photos are sent as files and opened on the computer, not in the conversation window. Another detail that could be inspired by their competitors is something Whatsapp observed: in group conversations, names are shown in different colors and it is easy to know who is who during the chat.
Beautiful and full of good tools
Even with details that could be better, Skype is an incredible program anyway. It has video and audio chatting options that are a benchmark for most apps of this type, since it was one of the pioneers in this segment.
What strikes the most in Skype, when opening it for the first time, is its interface. It has been completely redesigned in the latest updates and brings a more modern and relaxed look. We have rounded and colored elements everywhere and even the cut of the contact photos has adopted the circular format. All to ensure a consistent and cleaner visual identity.
The video feature, which is one of the flagship cars of this app, works well if the connection of all the participants is good, but it is interesting to remember that the more people using video or audio in the same window, the heavier this chatter is, then crashes and minor crashes are common and expected if your internet is not so fast.
File transfer is automatic for your added contacts and should have fewer problems this way. Other than that, everything got much more agile and the crashes seem to be over. Even so, it will only be possible to be sure of this condition in your daily use.
Skype Translator
This is one of the features that now has the opportunity to take Skype ever further. With Skype Translator, people who speak different languages can forget the language barrier and talk: but that's still pretty raw.
The tool still takes a few seconds between each phrase and you need to speak slowly. That is, the conversation is not really organic, with some pauses in between. For work meetings, this does not seem so uncomfortable, since it would be the equivalent of having a face-to-face translator, but in friends' conversations this delay may end up making everything too artificial.
Connections and WiFi
These two features follow as tools that you will probably use little in Brazil, since prices are not as attractive as that. If you need to talk to overseas phones, however, VoIP calls are very handy and cost less than using a regular line.
The WiFi points paid in public places, however, are still few and compete with such free connections, which exist in more and more commercial establishments. That is, again this is a feature that you will probably use a lot more if you are traveling to another country, for example.
Worth it?
Skype is an incredible program and deserves the fame gained over the years. It is easy to use and full of advanced tools to talk to who you love most by video, audio, and text. The paid connection and WiFi options are good, but they end up not calling as much attention as the free features, which make it worth to test Skype to talk to friends!
Pro & Cons
Pro
Renewed Interface

Beautiful and modern look

Big and high resolution emojis

Video Conferencing and Quality Voice

VoIP and SMS phone calls

Live Video Translator
Cons
You could give to send stickers and gifs

Translated conversations are not very organic