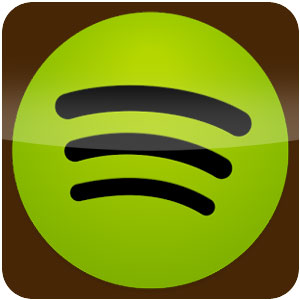 Spotify
Version 1.0.77.338
Free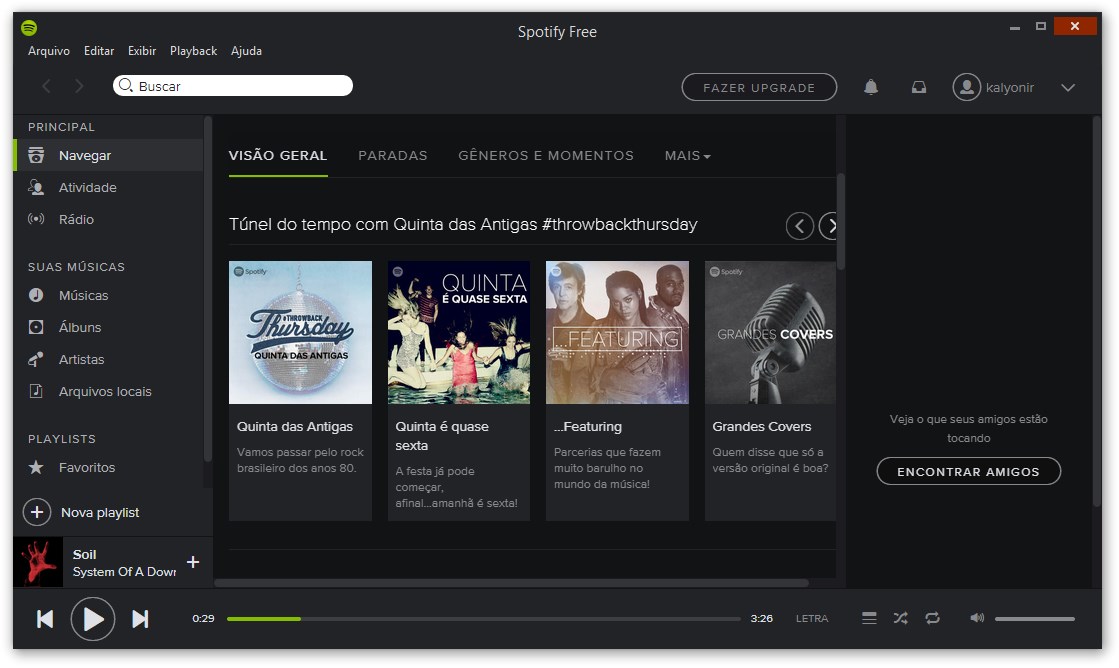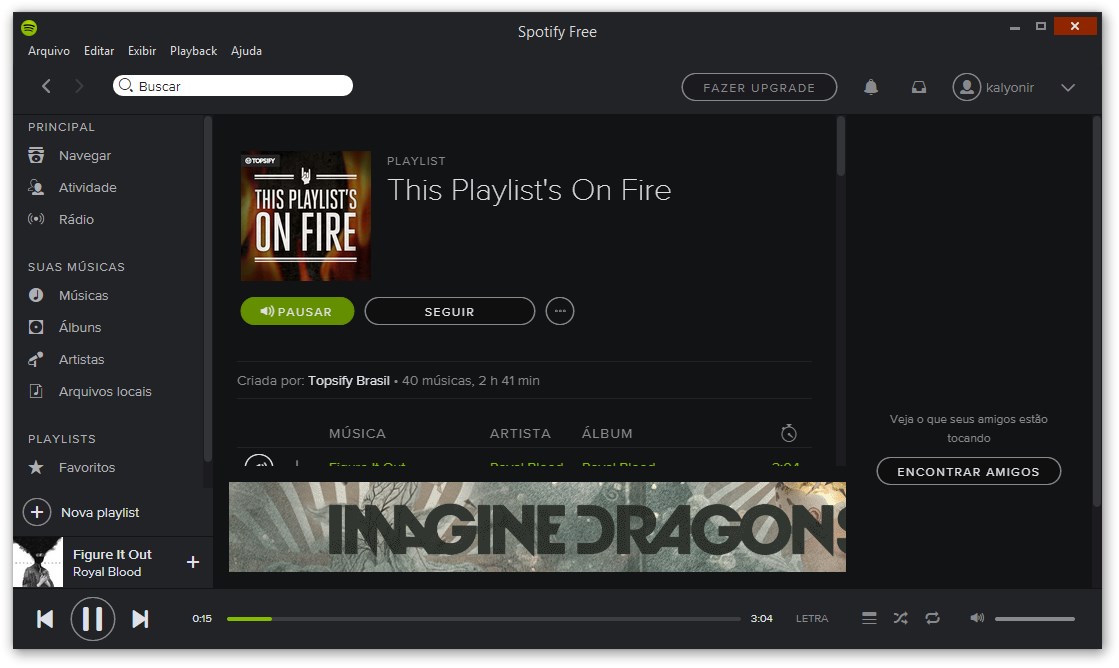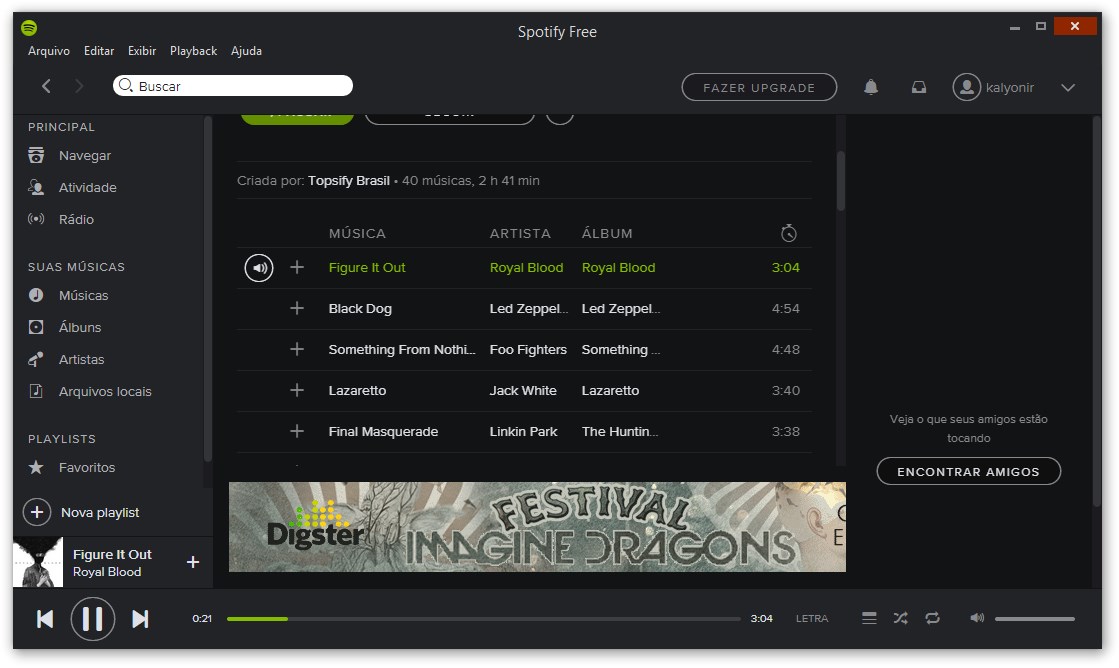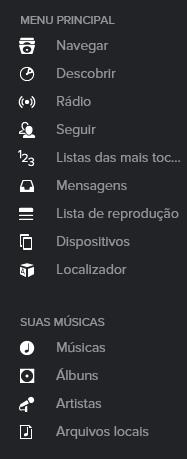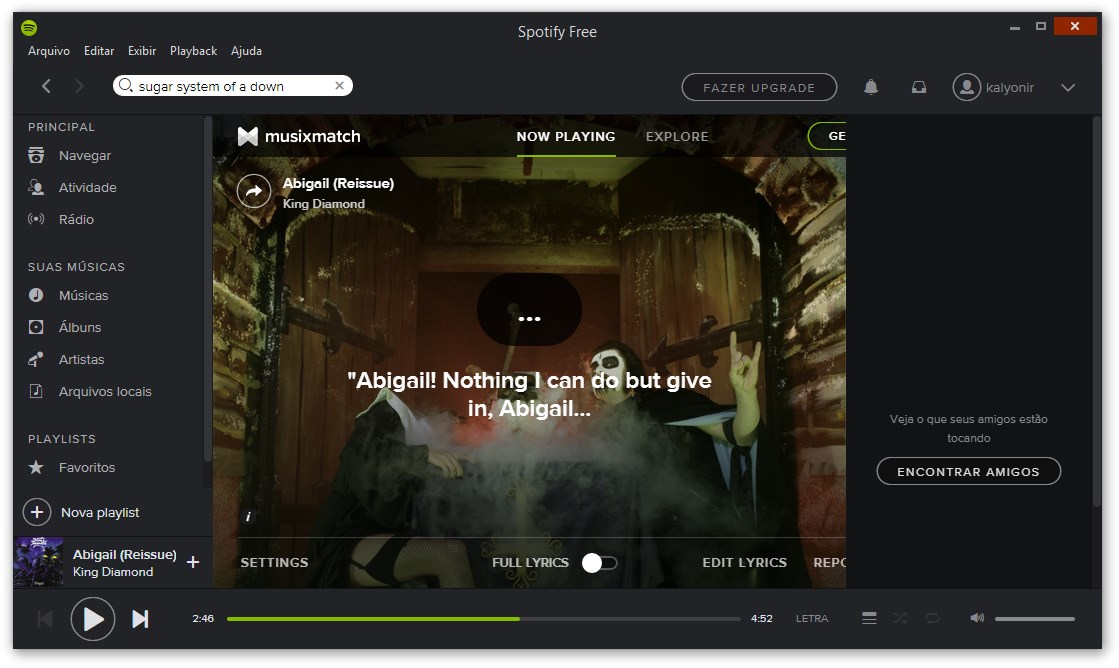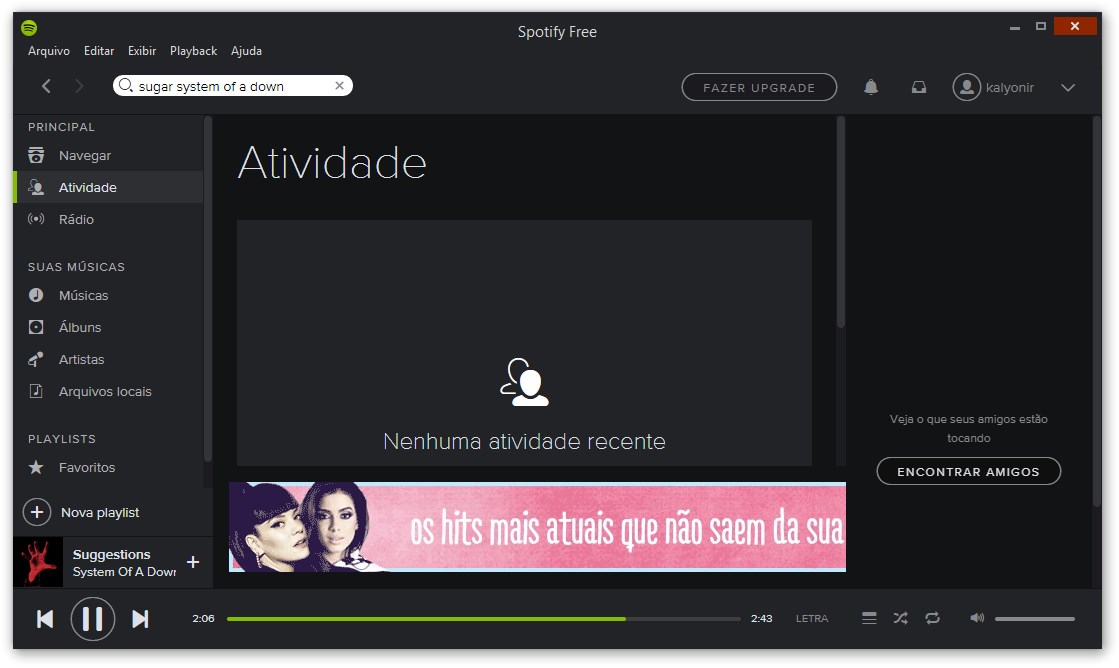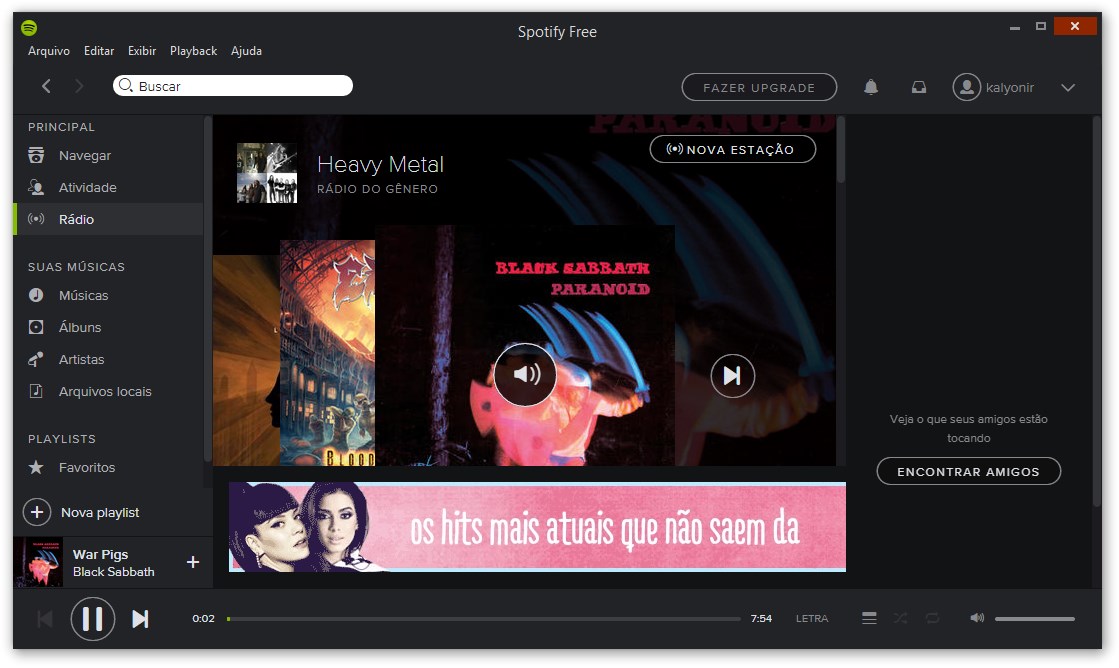 What are you talking about…
Description
Meet the official player of the world's most used music streaming service
If you're one of those using music streaming services like Deezer, Rdio, Napster or GrooveShark itself, you now have one more option to enjoy.
Spotify has a free subscription plan where you can listen to about 30 million songs in a totally cool way, without having to spend a dime on it. But there is a catch: in free accounts, there is the display of commercials broadcast from time to time without the possibility of withdrawing them.
At this first moment, the monthly fee will be charged in dollars: $ 5.99. But the company itself has said that this amount will be converted to local currency and will rise to $ 14.90 soon.
Let's go to the app
Unlike the main competitors, Spotify has an official application that can be downloaded and used on the computer. In addition, Spotify has an advanced algorithm for creating artist recommendations to your liking - a feature similar to Netflix's for movie and serial nomination.
According to the company, this algorithm identifies the day of the week and time and sends you playlist suggestions. The program also features dozens of playlists that are created from music genres or your mood, including songs for running, relaxing, working, etc.
To start using it, you must register through the application itself or indicate your Facebook account. This second option is more interesting for those who like to share all kinds of activities on the social network.
On the upper left side of the program there is the search bar where you can search for particular songs, artists or albums. Results are obtained in real time as you type, saving time at search time.
When you open an artist profile, you can view their biography and all released discs that are available on Spotify. In the profile of bands, singers or singers, there is also a feature that shows related artists, ie similar in style. So if you like a band and want to know similar new names, this feature is valuable.
On the right side of the screen you can also track the activities of your contacts. Through this industry, you can find out which playlists, songs, and artists your friends are listening to through Spotify.
Letters on screen
Through a partnership with Musixmatch, the desktop version of Spotify now features the lyrics of a song directly on the app screen. The function can be used in songs heard from any sector in the program. So you can count on it, whether you're listening to the radio or any of your favorite tracks.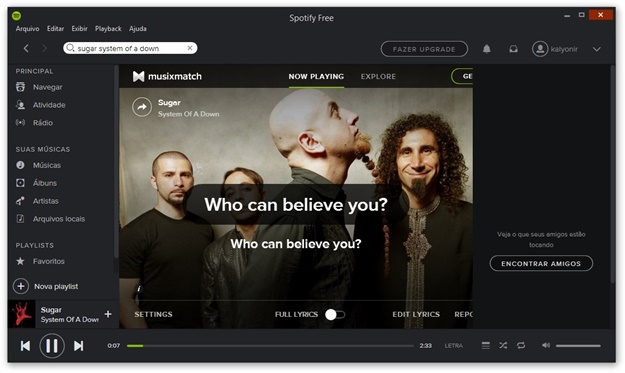 All you have to do to activate a lyrics, while the song is playing, is click the "Lyrics" button found at the bottom of the screen. This done, the text will be displayed on the screen as the song is played.
Organization
The player has a sober look and is entirely in Portuguese. Thus, in a short time you can become familiar with all the features offered. On the left side is the "Main Menu" where you will find everything you need to listen to radios, music and more.
Browse: You see the main news of the program. There you will find playlists that are created by the Spotify team and the most played songs (organized by country, themes and music genre);

Activity: In this industry, you can see what your friends are listening to on the show, as well as all their recent activity;


Find out: There are numerous possibilities. In this section, it is Spotify itself that brings up the artists who are booming near your region, as well as the bands, songs and albums popular on the service;

Radio: This is the menu where you can listen to stations based on artists and music genres - which are organized here in a classic way;

Follow: Adds a more social aspect to the Spotfy app by providing suggestions for people to follow;

Most Played Lists: Shows the most played tracks and albums in the world and in Brazil. If you wish, you can choose another specific country;

Devices: One

important feature of Spotify is that it not only works as a player for the online service, but also as a player for your MP3 files.
Want to know how to download spotify music ? Meet the Noteburner.
Our opinion about Spotify
Spotify is the official player of the largest music streaming service. With it, you can intuitively browse the collection available. The program has a sober and friendly interface, with the navigation menu available on the left side of the screen. From it you can access the hundreds of playlists found on the service.
Even playlists are what catch the most attention of the application, because they go beyond the trivial. What service could you find options for meditating, working, going to the gym, cooking, resting, etc.? Interestingly, in each alternative, there are dozens of different playlists, ensuring you never get bored and always find something you want to hear.
The social aspect is also worth remembering. If you log in with your Facebook account, you can find social network contacts within the service itself. This way you can check what they are hearing and even what their favorite tracks are. The same can be done for artists within Spotify, as Spotify itself has a suggestion list for you to follow.
Almost perfect service
Unfortunately, the free version of Spotify has some restrictions that slightly disrupt the service / program experience. Offline playback is one of them, making it impossible for you to listen to music without being connected to the internet.
Finally, there are the annoying advertising notifications. In addition to the banners, Spotify also has sound advertising. In this way, it is common, in the midst of playing one song and another, to come across random artists inviting us to listen to your new album. Unfortunately, when this occurs, it is impossible to skip to the next song.
Pro & Cons
Pro
Low resource consumption

Portuguese application

Lets follow artists

Sync music from your smartphone