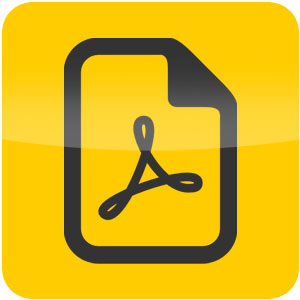 Sumatra PDF
Version 3.1.2
Free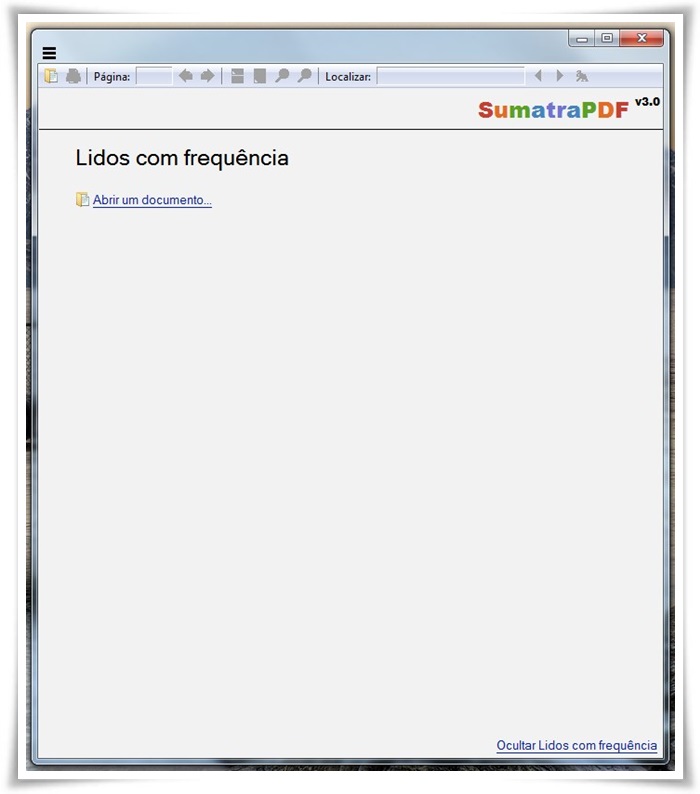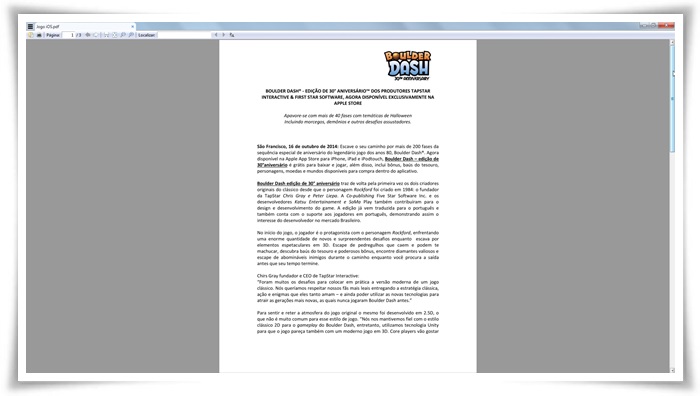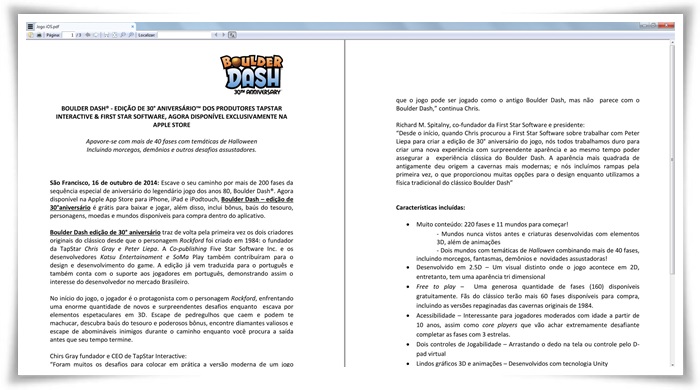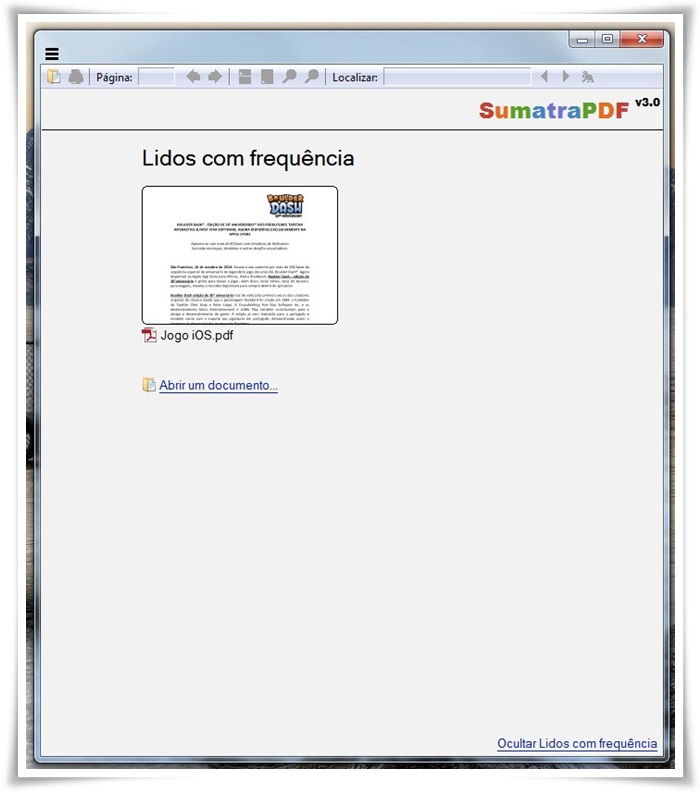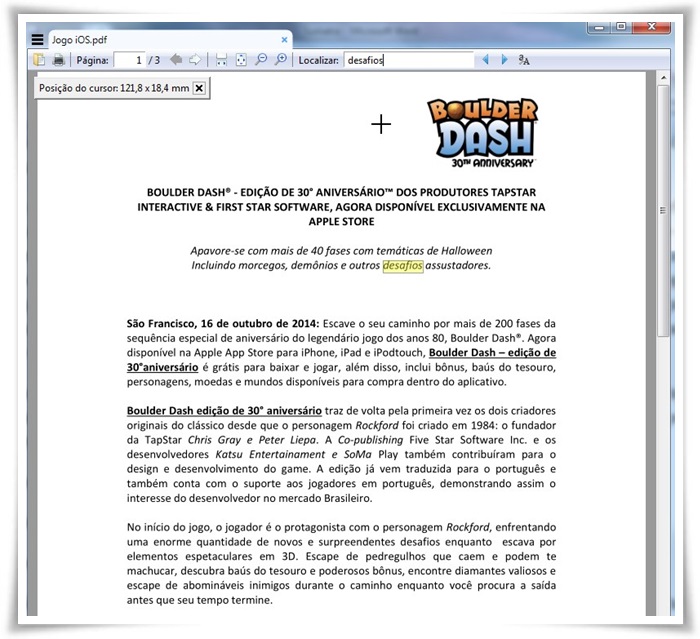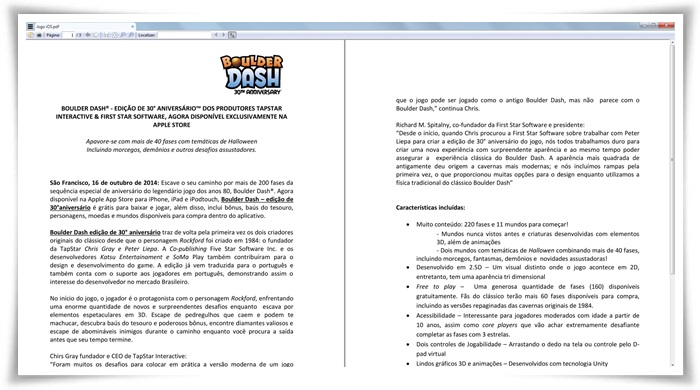 What are you talking about…
Description
Tool developed for reading PDF documents
Sumatra PDF is one of the most popular PDF file readers and, as usual, always receives constant updates. The software comes in two formats: with or without installation, in portable mode - both offer the same functionality.
It can read PDF, ePub, Mobi, XPS, DJVU and CHM files, as well as being able to open WEbP content (compact image format developed by the giant Google).
The software offers various features such as zooming in files, being able to view two pages simultaneously, finding specific terms in paragraphs, opening files of more than 500 pages without difficulty, among others. Part of these settings can be modified from the menu located in the upper left corner of the software, the three risk - then select the "View" button.
Update 3.0 Differences
The changes we can see in Sumatra PDF from the previous model mainly reflect the somewhat cleaner look and support of different file types besides PDF. For example, comics files can be exported to PDF (CB7 and CBT compliant), as well as support for PalmDoc ebooks and table of contents and links in ebooks.
In addition, the software also has a new page measurement method: pressing the "M" key will display the exact point where the mouse cursor is located. There are also new view shortcuts. Pressing "F11" will automatically display the file in fullscreen and pressing "F5" gives you access to presentation mode.
Another nice feature is that you can save the pages of a particular document as bookmarks so that they can be accessed later easily. Not to mention that files are always opened from where you stopped reading them, which is interesting not to get lost in long documents.
Our opinion about Sumatra PDF
Since its launch, Sumatra PDF has been considered an excellent reader of PDFs and other such files - and it soon became popular. This is mainly because it is a lightweight, simple and easy-to-use application that still offers a good range of features to its users. These three points are the strongest features of the software, and it should be noted that they remain true even after a significant upgrade to version 3.0.
With an even more objective and clean look, it's easy to tinker with Sumatra PDF even if you've never done it. The software offers traditional zooming options, bookmarks, word searches, as well as its own features such as bookmarking certain paragraphs and being able to keep track of text exactly where you left off when you quit the program.
Despite its good features, Sumatra PDF still doesn't allow people to create annotations or edit PDF files, while other software can do that. As for the good news, we should highlight the high support for the formats that the software presents, such as ePub, Mobi, XPS, DJVU and CHM in addition to PDF. New hotkeys are also interesting ways to use the software. Overall, this is an excellent reader for PDF and other files, especially because it is lightweight, easy and compatible with various formats.
Pro & Cons
Pro
Simple interfaces

Lightweight, fast and easy to use software

Multiple format support
Cons
Editing documents or inserting notes is not allowed