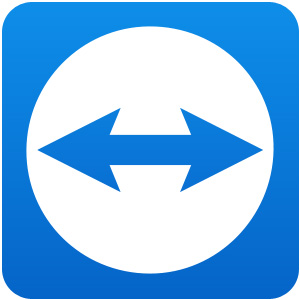 TeamViewer
Version 14.2.8
Free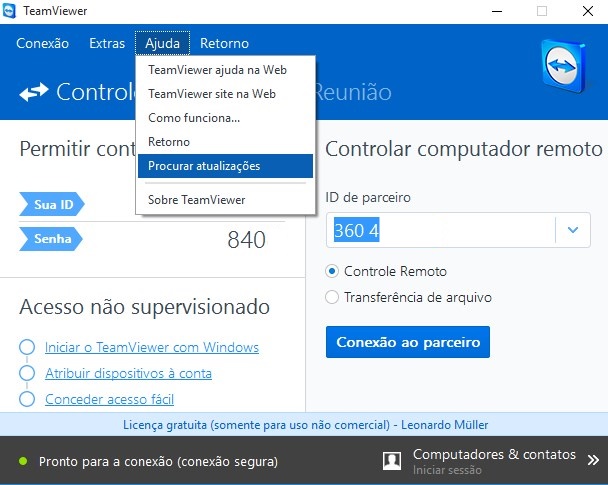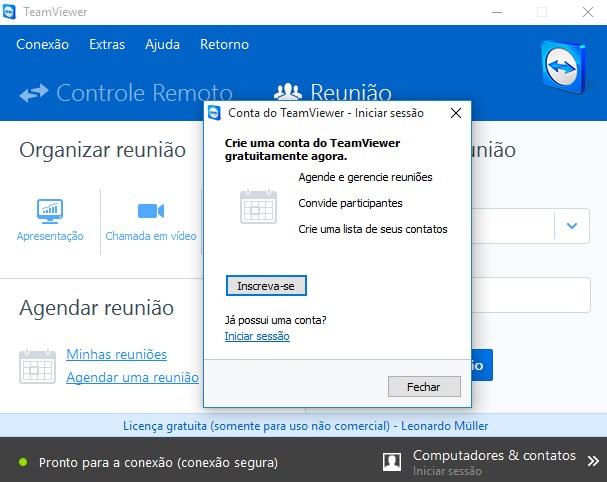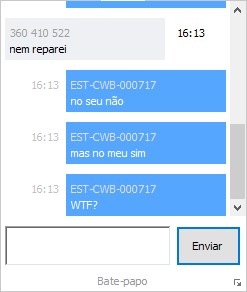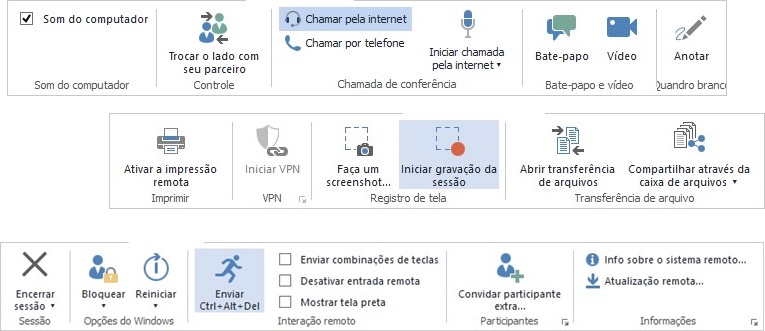 What are you talking about…
Description
Control computers remotely and hold videoconferencing meetings
TeamViewer lacks presentations, but if you do not know it, it's the world's best known application for remotely controlling colleagues and friends' computers.
You can get full access to any connected device, so you can configure someone's PC over the internet or solve more specific problems, such as connecting to printers and others.
Other than that, TeamViewer is also a powerful work tool, which allows the user to videoconference meetings with several people at the same time. There is also the possibility to share files, talk via text, voice or video.
News
In this latest release, TeamViewer has incorporated a number of new features, including the ability to run the program through the browser (which now supports Chromebook support) and receive feedback from people you've helped via desktop remote control. There's even more control over your channels, news in the chat, and support for Linux at a command prompt.
However, the most user-friendly novelty is certainly the new interface. It has been redesigned to better integrate with Windows 10, with a flatter look and more vivid colors. Other than that, the remote control window has been completely remodeled and features new icons, more shortcuts and also new possibilities.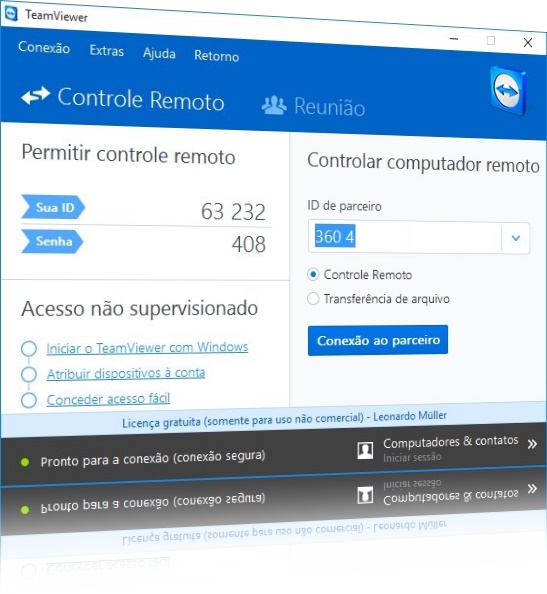 Interface
Despite the new look, the TeamViewer framework still remains the same. You can start a remote control session in the same way as before by getting an ID and password from your colleague and then taking control of the other computer without any complications.
The difference is that the shortcut bar at the top of the control window is completely different. The look is very reminiscent of the Office 2013/2016, and that makes it easy for those who are already using the latest versions of Microsoft software.
It is also worth noting that this floating chat window, which allows you to chat with the person being watched, is now fixed in this bar of shortcuts at the top. Just click on the chat icon - or on "Report" - to open a chat.

How to upgrade to the latest version
The TeamViewer download link can bring the old version - the 10 - to you. If this happens, you will need to get the 11 through the updates of the program itself when it is already installed on your computer. You may receive an automated prompt asking you to perform the procedure, but if this does not appear, perform the following steps: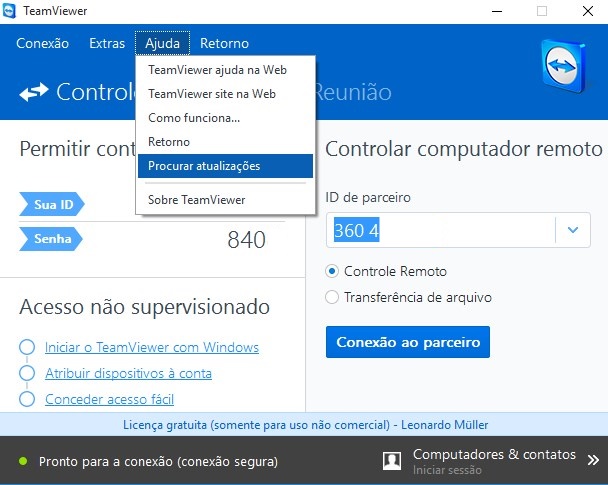 In the program start screen, click "Help" and choose "Check for updates". If there is a new version to download, confirm the operation and wait for automatic installation. TeamViewer will need to be restarted, but in a few moments it will be available again.
Our opinion about TeamViewer
TeamViewer is without a doubt the most complete third-party desktop access option you can find. The program has a long tradition in this segment and, with each version, becomes more complete, adding useful tools for IT professionals as well as for ordinary users.
If you want to offer remote technical support to a group of users, you will hardly find a more complete solution than TeamViewer. In its latest version, it has become more practical, and the connection between computers remains efficient and, as always, without lag and with images in quite acceptable quality.
Repaginated
We must also comment on the new interface, which now combines more with the look of Windows 10 and was much more intuitive. This is true especially on the remote control screen when you are controlling someone else's PC over the web. All the important functions have gained shortcuts, and the icons are much more communicative, remembering quite a lot the Office 2013/2016, which is very interesting.
More support
It's worth remembering that TeamViewer now works with Chrome OS and therefore with the Google Chrome browser. In this way, you can support a wider range of operating systems. The Linux version still gained command prompt compatibility, allowing you to control computers without a user interface with certain ease. Also note that the Android app now lets you control other devices.
The program chat has been improved and is now integrated into the top bar of the remote control window. So it no longer floats on your interface and having to be hidden all the time to not bother. What's more, meeting tools - text, video and voice conversations - are still present and have also been reformulated.
With all this in mind, we can say that it is very worth to test the new TeamViewer, both in the free version and in the paid version.
Pro & Cons
Pro
Full

Functional

New beautiful and intuitive interface

Support for more platforms

Improved Chat
Cons
We didn't find any negatives.