VLC Media Player
Version 3.0.4
Free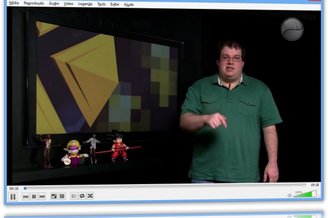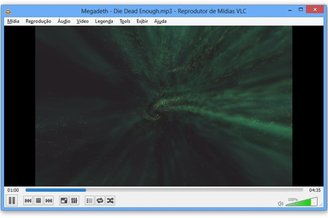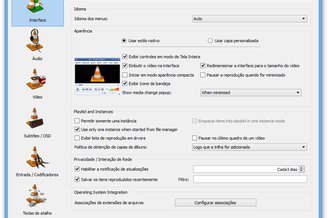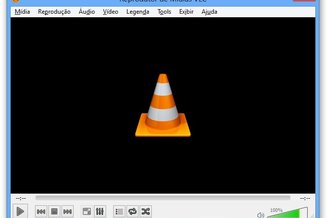 What are you talking about…
Description
The player famous for playing absolutely everything now supports HD formats
VLC Media Player is an open source player for you to listen to your favorite music or watch your favorite videos from your computer.
The main highlight of the program is that it is compatible with the most used formats currently, so you do not suffer from having to look for codecs or use a second program for a certain type of media.
In addition, the software is also capable of reading DVDs, CDs, various streaming protocols and Blu-ray discs. The application is completely free and offers a clean interface and simple use, and the possibility of you activate the program commands through keyboard shortcuts.
Full Player
If you've ever suffered from incompatibility from a player you know how bad this feature can be. Likewise, there is little more annoying than you are required to be looking for packages of Codecs on the internet every now and then. So the proposal of VLC Media Player is to be a solution to all these problems.
Also, it is well known for being the ideal application to run various types of format, fame that was not attributed without reason. Support for graphical acceleration through hardware components is another highlight of the application, allowing high definition videos to run more smoothly.
Some of the formats supported by the program for the videos part include AVI, MPEG-1/2, DIVX (1/2/3), MPEG-4, DivX 5, XviD, 3ivX D4, H.264, Sorenson 1/3 Quicktime), DV, Cinepak, Theora (alpha 3), H.263 / H.263i, MJPEG (A / B), WMV 1/2, WMV 3 / WMV-9 / VC-1 4/5, Indeo Video v3 (IV32), MKV and WebM, among others.
Audio to MP3, AAC, Vorbis, AC3, MLP, DTS, WMA, FLAC, ALAC, OGG, ATRAC, APE, MIDI, AMR, TTA, Speex, MPC, Real Audio, AMR, among many others. The application still has portability for Android, iOS and Windows with 64-bit.
Use without secrecy
To add a video or a song, simply go to the "Media" menu and choose the most suitable alternative to your needs. There, there are options to open a single file or several of them, disks, folders, among other functions. Once content is loaded, playback is performed automatically.
The program has several functions for running the media, which can be found in the tool menus, in addition to the basic commands available in the form of a button at the bottom of the screen. It also features support for full-screen viewing and compact mode, depending on your personal preferences.
VLC Media Player supports a number of caption formats, so you do not suffer from adding this type of file to your videos.
Shortcuts
F11 : Displays full screen mode;
Spacebar : Pauses or executes the media;
T : shows the execution time and total time of the video;
S : for playback;
Ctrl + Q : quits the application;
+/- : increases and decreases playback speed;
N / P : forward and rewind execution;
Shift + left arrow or Shift + right arrow : performs very small skip in playback;
Alt + left arrow or Alt + right arrow : makes a small jump in execution;
Ctrl + left arrow or Ctrl + right arrow : performs a medium jump in playback;
Ctrl + Alt + left arrow or Ctrl + Alt + right arrow : promotes a long jump in execution;
Ctrl + Up Arrow or Ctrl + Down Arrow : Increase or decrease the volume;
M : activates the "Mute" mode.
Our opinion about VLC Media Player
VLC Media Player is an application already known in the market, especially for its wide support to diverse formats of audio and video. In the same way, as a differential with respect to several other programs of the style, it appeals to both more experienced people and those who are initiating contact with this type of program.
This is due to the fact that it has more advanced tools, such as the creation of personal radios and the function of detailed adjustments of the sound. So, anyone who has some background in the subject can further enhance their experience by watching videos and listening to music. At the same time, the simple and user-friendly interface makes it easy for anyone who has no interest in complex options.
You can use it both in window mode and full screen and both are working perfectly without any kind of distortion or locking. Another interesting aspect is that in addition to presenting the commands on the screen and the menus, in general, the program brings several keyboard shortcuts, making it easier for those who prefer this mode of operation.
The playback quality of the video is good, even supporting high-definition (HD) content without any problems or locking. Likewise, the audio is also suitable and no problem was identified to hear the sound and not any kind of noise.
The program interface is in Portuguese, but some functions remain in the English language. This is not a problem, but it can cause some confusion to understand some of the options if the person does not have much affinity with that language. For all its good points, if you are looking for a complete multimedia player, it is certainly worth checking out the features offered by VLC Media Player.
Pro & Cons
Pro
High compatibility.

Plays corrupted files.

Light and functional.

Support streaming.
Cons
We didn't find any negatives.