Wondershare Filmora
Version 8.6.3
Free for test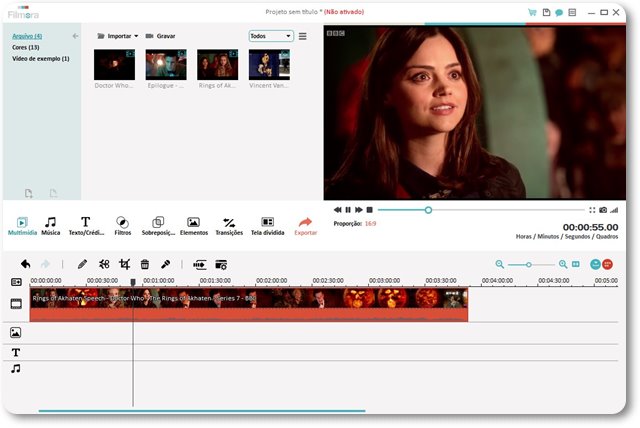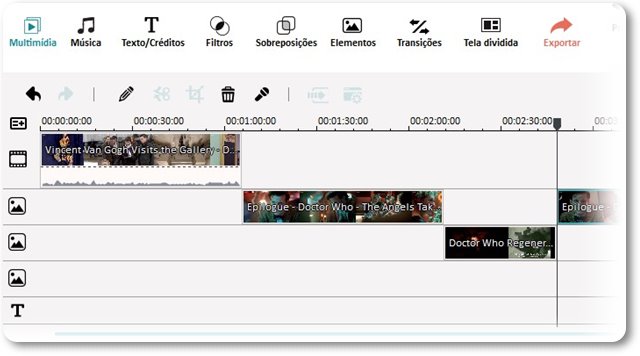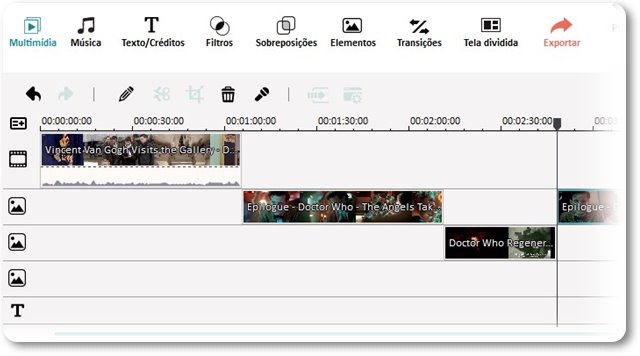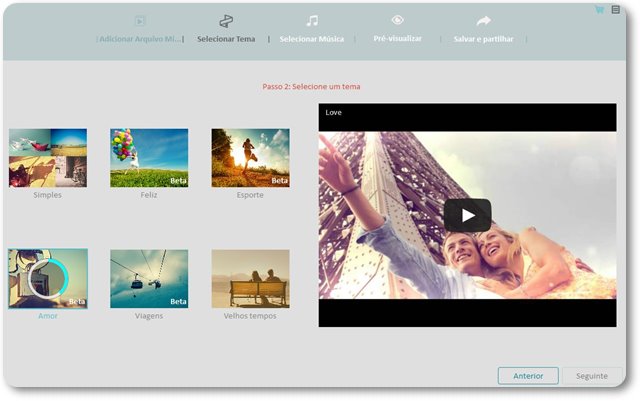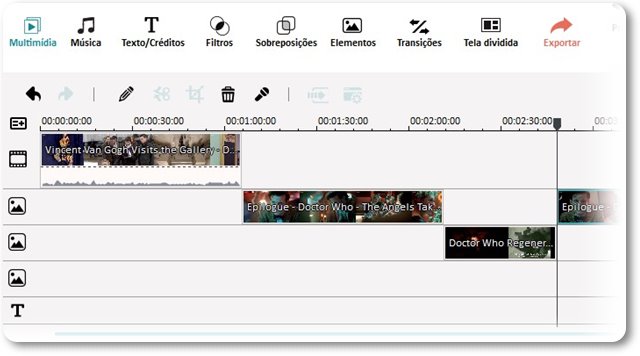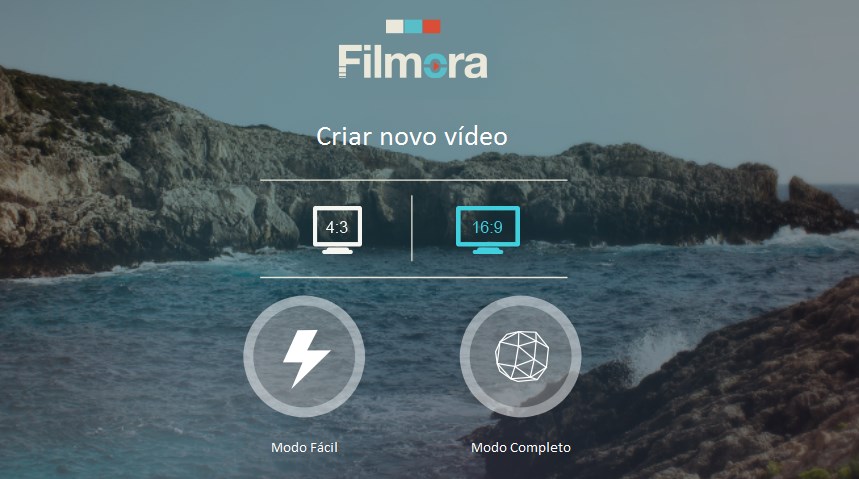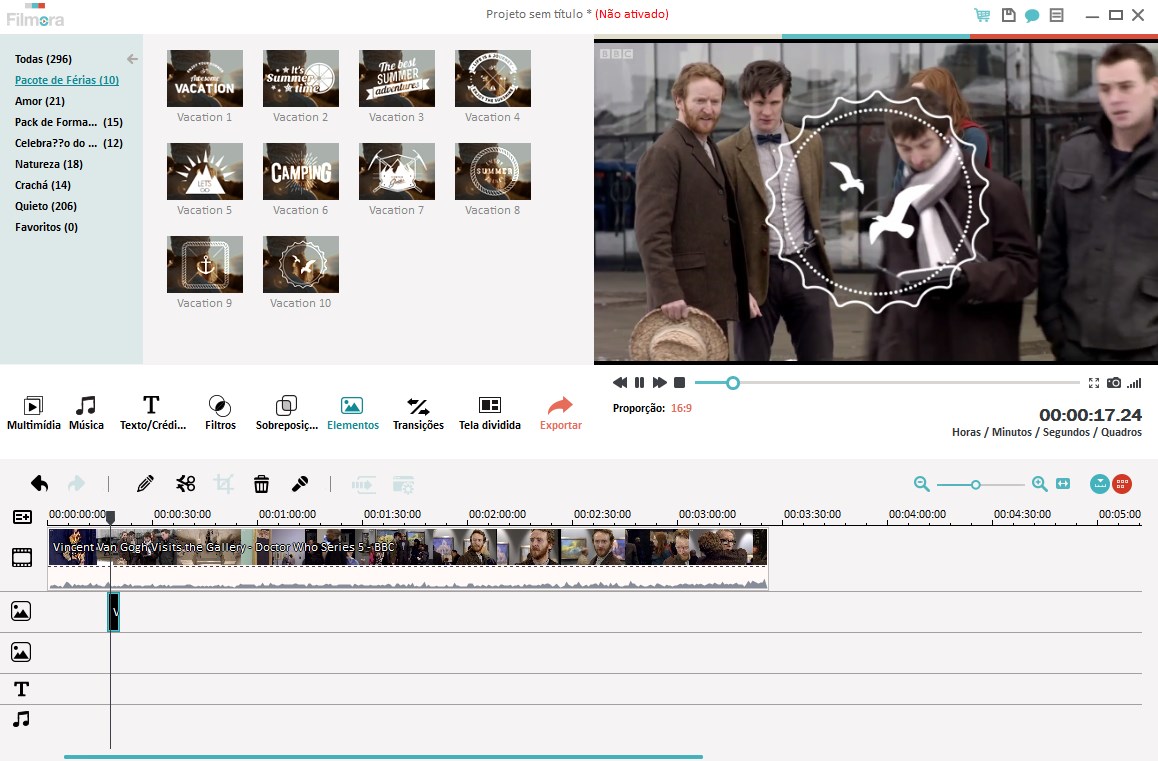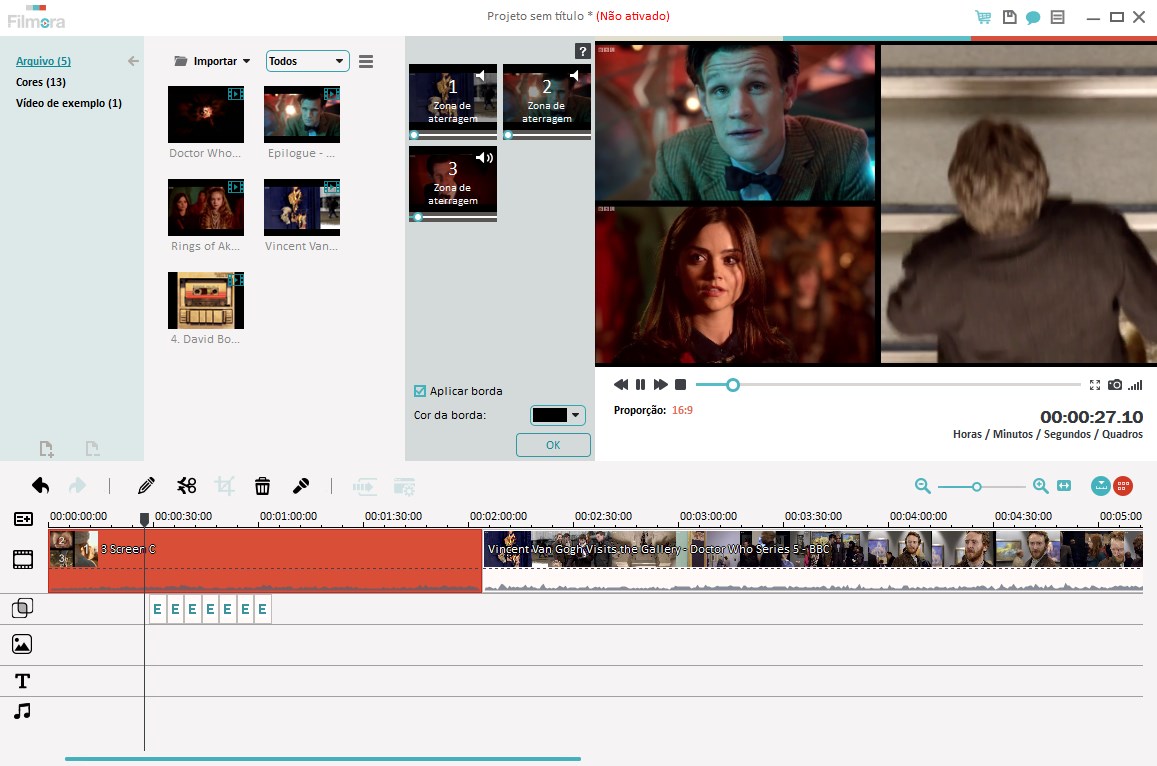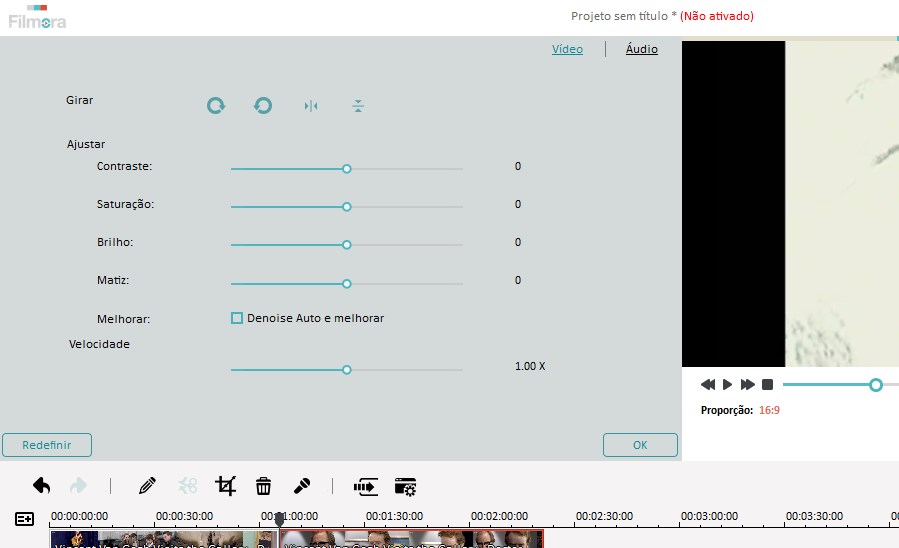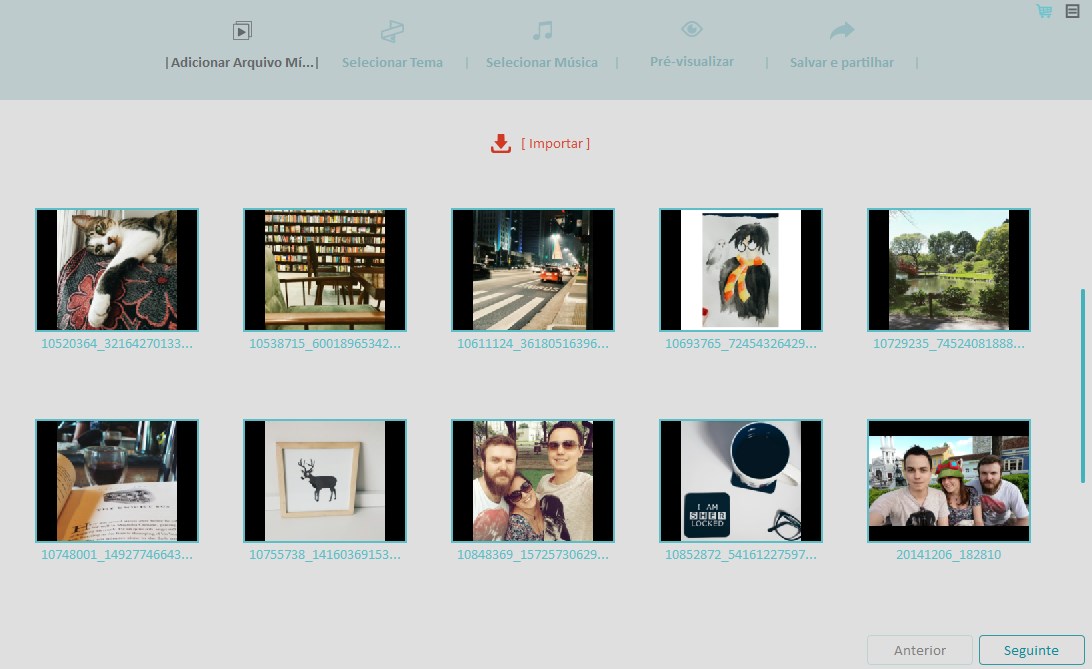 What are you talking about…
Description
A video editor that combines modern features with a full timeline
Filmora is a video editor that combines advanced tools with modern filters and animated stickers to apply over audio visuals, making it a good choice for home editing.
Want to create a beautiful video full of fun effects? This application allows this, you just need to know the basics about editing to start creating very well-made results.
It allows you to merge photos, videos, text and audio and has advanced controls for, for example, splitting the screen and displaying multiple media at the same time, among other fun uses. There is still the option to do all the work manually, ensuring the best result.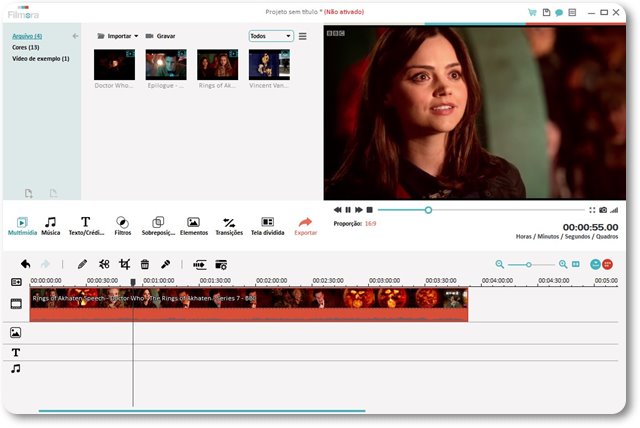 Filmora allows you to create projects in 4: 3 or 16: 9, so you can crop the videos or resize them to fit them to the desired size. In this way, it is possible to quickly convert a widescreen material to SD format.
Timeline and non-linear editing
Editing videos may need many banners so you cut and join different pieces of materials and assemble the finished product. In Filmora, this is done in an unlimited way: you can add as many video tracks as you want and cut everything like you're using an advanced program to do this, like Premiere .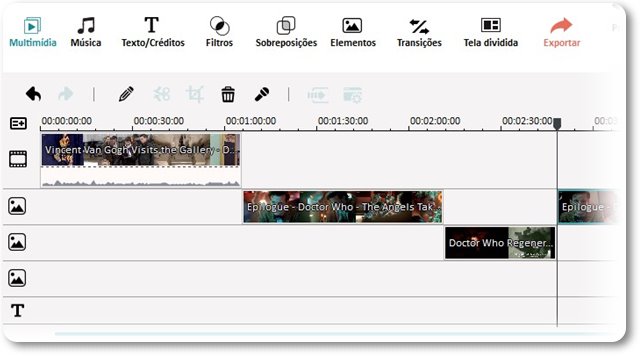 To do this, simply drag the extra video onto the static image track, then a new video track is created there. In the bottom bands on the timeline, you can place photos, text, and audios to replace the original - all extras are applied as layers above the video. You can use transition effects by applying them between one cut and another, anywhere on the media.
Easy Mode
Although the Filmora has completely manual controls for anyone who wants to customize each frame of the video, it also has an easy mode, which is completely automatic. You put the videos and photos in the order you want them displayed, choose a theme and a soundtrack and the program does the rest of the work!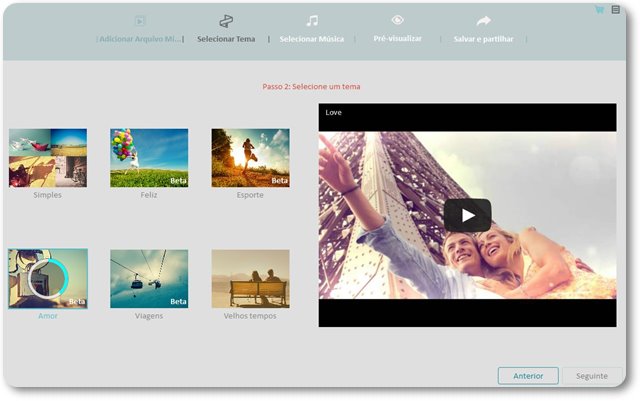 This mode is most suitable for creating audiovisual materials using photographs, since videos can not be edited and it does not work well for very long stretches. One solution to this is to cut all the videos into small pieces to be used in Easy mode, creating a fun presentation in a few minutes.
Our opinion about Wondershare Filmora
Filmora is an application that can be used by anyone to edit videos. It has an easy way and a complete but the truth is that even in its completely manual mode it is simple to use - you just need the patience to learn.
If you want a modern editing program, with special tools to create beautiful videos full of interesting effects, it is certainly worth testing this. It brings animated stickers, filters of the most diverse styles (including a collection that imitates all Instagram basic filters!), Artificial lens flare and more.
That is, you can create a material with a distinctive visual identity, full of animations that seem handmade and with colors that make your videos look like professional productions. The most interesting thing is that you can work with multiple media at the same time and mix all kinds of videos and photos to create the final product.
Nonlinear Timeline
Having a timeline that is not exclusively linear is one of the main points of Filmora: you can work with as many video tracks as you need! That is, if you are editing a material with multiple sources, you do not have to cut everything on the same track, and you can even use a fade effect by switching between different tracks.
This is very interesting, since few publishers actually bring this kind of feature with the ease of Filmora. If you're not using a trail, it just disappears! In addition, with the frame marker, the cuts are extremely accurate, just like in more complex programs such as Premiere.
Filters and special effects
Creating using Filmora is extra fun. What is most striking is the number of interesting filters for creative editing. It brings dozens of color, texture and shape effects that cover any possibility. You can leave the old-movie-like videos or you can streamline everything using a filter output directly from Instagram.
Either way, applying these features is simple: you just have to drag to the timeline and adjust the effect size to cover all the parts you want to optimize. You can apply multiple filters from one to the other - for example, you can correct the colors of a take and put a lens flare over it to make everything look better.
Filmora allows anyone with a basic knowledge of video editing to create quality, professional-looking materials. When saving, it's good to be aware of profiles that are ready to render and export your work.
Simple Tutorials
If you have questions about any part of the edit, a video tutorial in the application itself shows you how to do each step, including opening the media and saving everything in the best way. These tutorials can be opened at any time and do not interrupt what you are doing.
The bad part is that they are only available in English, but you can activate a caption in this language to better follow what is being said. Anyway, everything is very visual, and it shows at all times what is being done in the interface of the program.
Worth it?
Filmora is an application that anyone who likes editing videos needs to test. It is practical, complete and can be used to leave any film with a professional and modern look. Animated filters and stickers, for example, allow you to create great works without the need to know advanced settings from more complex editors.
The full version of the Filmora can be purchased on an annual subscription (for approximately $ 20 per period) or in one go, for approximately $ 40 in one payment only. If you intend to use this program for a long time, this difference does not frighten you, it is worth buying a lifetime license.
Pro & Cons
Pro
Color, texture and style filters

Easy to move, but with full options

Automatic mode

Special Transitions

Video Tutorials

Non-linear editing
Cons
To switch between modes, you need to close the program
Reviews Wondershare Filmora